Style Yourself Confident Newsletter/Ezine
The monthly Style Yourself Confident Newsletter/Ezine is delivered free to your Inbox and will keep you up to date with the latest features on Color and Style.
Many of you are interested in Color Analysis and every issue contains Before and Afters of my Online Color Analysis ladies who are kind enough to share their photos with us.  (Permission is always obtained)
Once subscribed you'll have access to the FREE downloads listed below. 
You may unsubscribe at any time.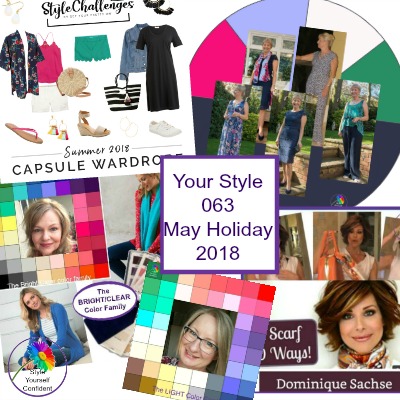 You'll have access to these FREEBIES too!
A Navy Holiday Capsule
How to survive a holiday with just 8 items packed in a carry-on!
Mix-and-match outfits ready planned for breakfast, lunch and dinner; poolside, excursions and cocktail time!  Ready to download.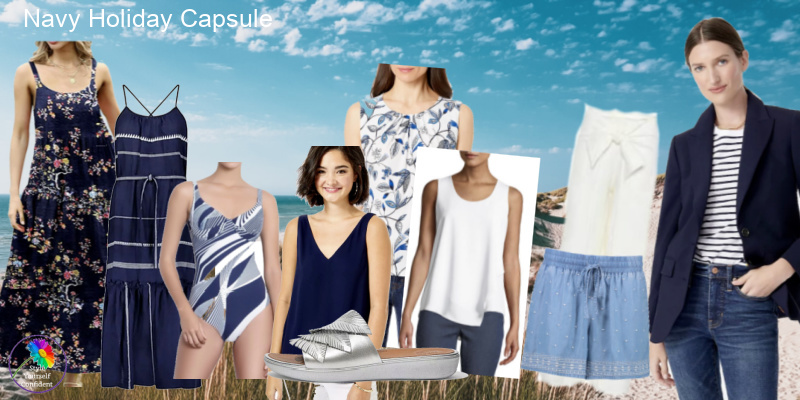 The Royal Wedding Style book
To celebrate the recent wedding of PRINCE HARRY of WALES and MEGHAN MARKLE, I am making this original Royal Wedding Style book available to everyone completely free.
A 30 page full color souvenir celebrates the ROYAL WEDDING of Prince William and Kate Middleton, our future King and Queen. With fascinating details about the dress, flowers, jewelry, attendants etc. as well as the Groom's uniform and the history behind the traditions.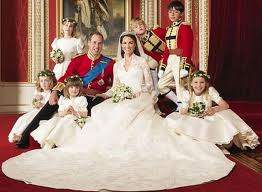 A beautiful momentoe for you to keep or gift to your favorite bride/bride's mother!
FREE Color Analysis Quiz
Discover your Tonal Color Family quickly and easily!
Are you Light, Deep, Cool, Warm, Bright or Muted?
Find you Tonal Color Circle, your best shades and neutrals, makeup and hair suggestions and how to save TIME and MONEY with a 45 color fabric color swatch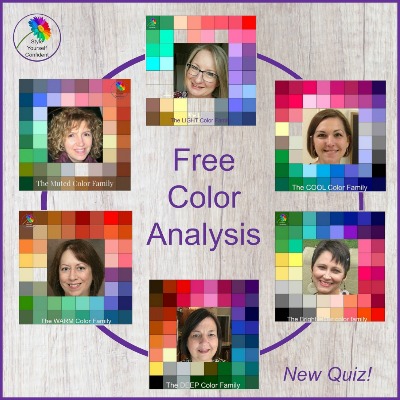 Color Personality Quiz
What does your color choice say about you?
Although this isn't a clinically tested quiz, you'll be amazed at what it has to say. Complete the quiz and I'll return your reading within hours (not over the weekends).

Ask a Style Question
A brand new service specifically for Newsletter Subscribers.
I'll do my best to help you with any query you may have about Looking Good and Feeling Good.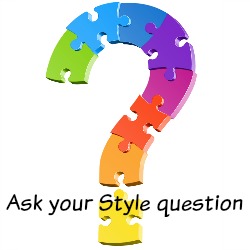 Mini Color Swatches
Discovered your own Color Family? Then download an 18 color mini Swatch to get your eye tuned in. It's a great starter!
Even if you've had Color Analysis previously,  this is great is you don't have a swatch and it comes with instructions for making it up yourself. 
Available for all Tonal and Seasonal Color Families.

Color Information Sheet
Succinct information about your own Color Family - how to wear your colors, how to  co-ordinate - clear and concise!

Available for all Color Families - Light, Deep, Bright, Muted, Warm, Cool and the Seasons too! Spring, Summer, Autumn and Winter.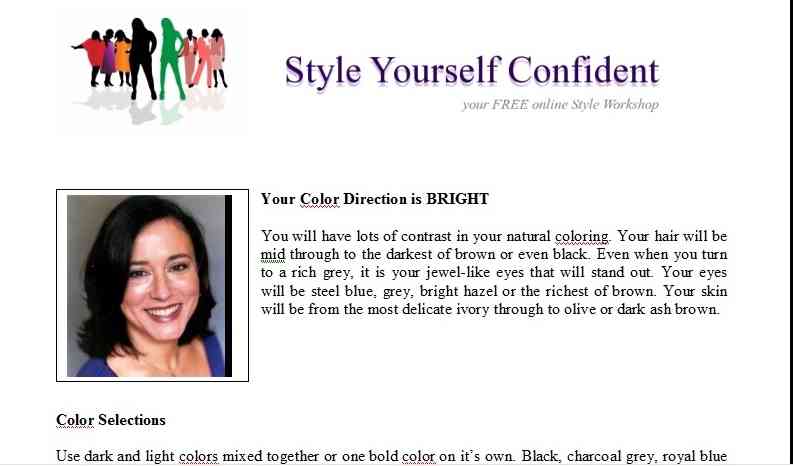 Access BACK ISSUES of Your Style
Welcome aboard - I hope you enjoy these great downloads!

Pamela
Find all articles relating to

Please share your COMMENTS
Homepage >> Style Yourself Confident Newsletter...