Travel - Out and About
I love to travel and whether I'm out and about locally or on vacation, it's lovely to share my experiences.
This is a new section, lots to come so share and enjoy! Style is everywhere...
Come and share my travels to find some Mauritius magic! 
This multi-cultural tropical idyll sits in the Indian Ocean. It's a melting pot of race, culture, faiths and religion and, in spite of that, manages to be the happiest and most peaceful country in the African area. 
Spectacular beaches, volcanic landscapes, luxurious hotels BUT always time for fun! 
Not forgetting the DOLPHINS! 
Kilworth House and Theatre is only 30 minutes from home and yet we'd never visited. It proved the perfect choice to celebrate our wedding anniversary.
I loved the graceful country house hotel, our accommodation and being 'waited on', but I was completely entranced by the open air theatre in the 38 acres of parkland.
First a musical and, on our second visit, a blast from the past! 
In honor of the Queen's passing, I'm privileged to share with you a recipe for her favorite cake.
She enjoyed this frequently with her English Afternoon Tea as told by the former Royal Chef.  
It's an easy no-bake version with only 5 ingredients.  
English afternoon tea is always an occasion!
Not far to travel but taking tea in such an imposing and graceful building as 16th century Rushton Hall is pure indulgence! 

When my daughter started to discuss wedding plans, a Paris Wedding in Las Vegas was not the scenario that came to mind! 
Neither Vicki nor Marcus wanted a traditional wedding and they love to travel so something different certainly appealed.
My initial fear was was that she'd be disappointed with a quicky stereo-type ceremony and, dare I say, it might be a bit cheesy! How wrong could I be?
Allow 'Your Style' to visit you!
The latest features on Color Analysis, Body Shape and Style to your Inbox, twice monthly.
Plus a Free copy of my book 'Shortcut to Style', it works for you, whatever your age shape or size! 
Pamela x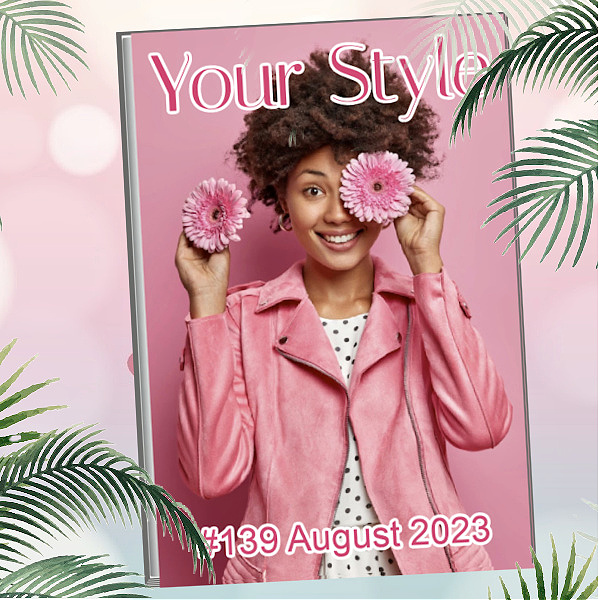 Sitemap or locate all features relating to...
Homepage >> Out and About