Holiday Wardrobes for a stress-free getaway!

Do you plan your holiday wardrobes or just pack the lot?
Most of us bring home items that we haven't worn proving that we pack far too much. Although everyone's packing list varies slightly from year to year, none of us really need to have a different outfit for every day.
If you plan your colors carefully you can choose garments that are interchangeable.
Most important of all, pack only items that you like and make you feel comfortable and you'll always look your best.
Decide on a color theme
The secret is to decide on a color theme that works for you and suits your natural coloring. If you've had your colors analyzed you'll know your favorites already - if not, it's easy with Online Color Analysis to find your own best holiday colors.
Choose your best neutral, a light shade and one or two brights that work together.
How about a Holiday Capsule designed specifically for YOUR SEASON?
Yes that's right, whatever your coloring, Kettlewell Colours have created a brilliant mix and match concept to simplify holiday packing.
Cracking ideas for travelling light and always looking your best. Different colorways for each of the four Seasonal color palettes that will get us excited about packing once again!
Do you know how to select the most flattering swimwear for your body shape?
Rather than considering your entire body shape, center your thoughts on what would make you feel most confident.
But, most importantly, when you're baring all (or nearly!), disregard what's supposed to be... read more...
Forget the flimsy and often sheer little beach coverups. I've adopted an alternative solution that's versatile, comfortable and feminine. 
Creating a holiday capsule wardrobe is the most useful and practical way to plan for vacation. Take the angst out of your packing and use my plan for a travel-light getaway or as a base for a longer stay!
There are TWO COLORWAYS to take the angst out of your packing so whatever your coloring there's one just right for YOU! 
I rarely do outfit posts on here - I'm way past being a model - but I had so much fun with this!
Who would have thought that buying a new swimsuit would give me so many outfits.
Let alone getting a Chanel vibe from the 1920's.
Allow 'Your Style' to visit you!
The latest features on Color Analysis, Body Shape and Style to your Inbox, twice monthly.
Plus a Free copy of my book 'Shortcut to Style', it works for you, whatever your age shape or size! 
Pamela x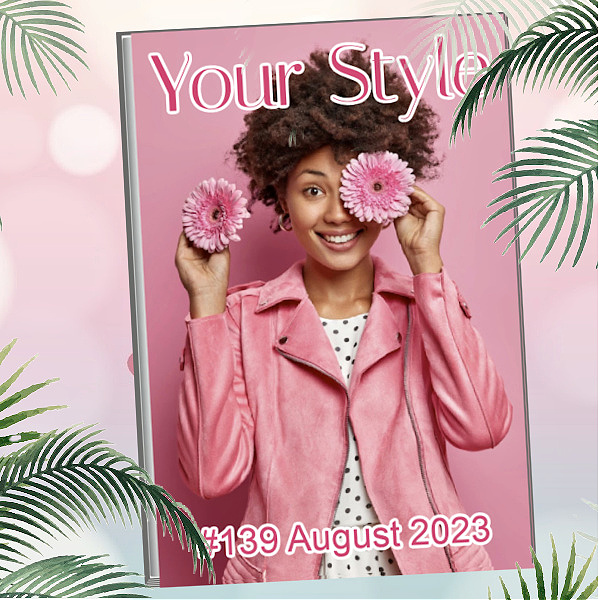 Sitemap or locate all features relating to...
Homepage >> Holiday Wardrobes