Ready for a Wardrobe Makeover?

Nothing to wear and a hectic lifestyle?
Getting organized with a WARDROBE MAKEOVER isn't an indulgence it's just plain common sense!
Most women wear 20% of their clothes 80% of the time! Buying or even having clothes in your wardrobe that you don't wear is a complete WASTE OF MONEY!
It may not be necessary for everyone.
If you're good at putting outfits together at a moment's notice; if you're creative and love an eclectic mix of color and style; or even if you're a disciplined shopper; then your wardrobe will be perfectly organized already - for YOU! 
But few of us are that disciplined...

Turn Fantasy into Fact...

If you could wave a magic wand...   a few tops, skirts and trousers that inter-mix, a couple of jackets to co-ordinate, a few well chosen belts and scarves for a touch of STYLE - everything fitted to perfection! You couldn't fail to LOOK GOOD whatever the occasion! So go on, make life easier for yourself!
If you've got a hectic schedule...

and more important things on your mind? Need to make life easier in the mornings? Family commitments don't give you time for yourself?
Then a Wardrobe Makeover will show you how to make your clothes work for you and your lifestyle - so you can get on with the more important things in life!

Just choose the way that's right for YOU!

No-one does a minimalist wardrobe like a French woman and there's so much we can learn from her example. Let's go back to basics and see how it's done!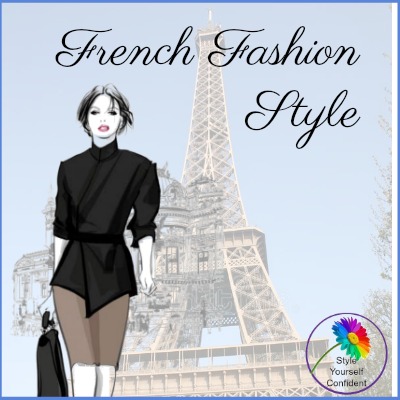 Are you intrigued by the idea of a Capsule but really just want to 'Work your Wardrobe' properly? Then you're like me - I don't want to start afresh, feel restricted or have to adopt complete minimalism!
Following a 'wardrobe plan' is brilliant if the styles are right for you or if you need guidance to build a particular look but, now retired, I don't have a large clothes budget and need to work with what I've got before I even think about adding to the mix.
and streamline your life.

Whether your wardrobe is large or small, you're a big spender or on a budget - sorting out, tidying up and planning ahead will:

Save you TIME and MONEY!

Show you how to look your best

Raise your confidence and self esteem
It's just common sense!
Identify what you'd like to achieve so you know where you're heading. The more you know about yourself - colors and body shapes - the easier it will be. Your wardrobe makeover only needs to work for you and your lifestyle...

We'd all like our own Wardrobe Consultant but if you follow a few basic steps you can do it just as well by yourself. 
The start of a new season is a good time to take control of your closet. Or, anytime, if you're finding it difficult to find everything. 
A small collection of Wardrobe Essentials that mix, match and work together..... but is it right for everyone?
My Ready Steady Go list will re-assure you - we're doing this sensibly and you're in control! Don't get rid of anything until you're totally sure of what you want to achieve...

| | | |
| --- | --- | --- |
| One of the most difficult dress codes to crack is Business Casual for Women. Women run the risk of a fashion 'faux pas' more easily... | | |
Homepage >> Wardrobe Makeover