Winter's Magic Color
I've been looking for Winters Magic Color! The ONE color that will suit absolutely everyone with Winter coloring.
If you fit the bill, that is if your coloring is Cool, Deep and Bright (Clear) then COBALT BLUE is your Magic Color. I've never met a single Winter complexion that doesn't respond favourably to this fabulous strong almost electric blue!   

Although I was originally inspired by a Kettlewell Colours article a while ago, my take on Winter's magic color is entirely different! 
Winter's Magic Color is Cobalt Blue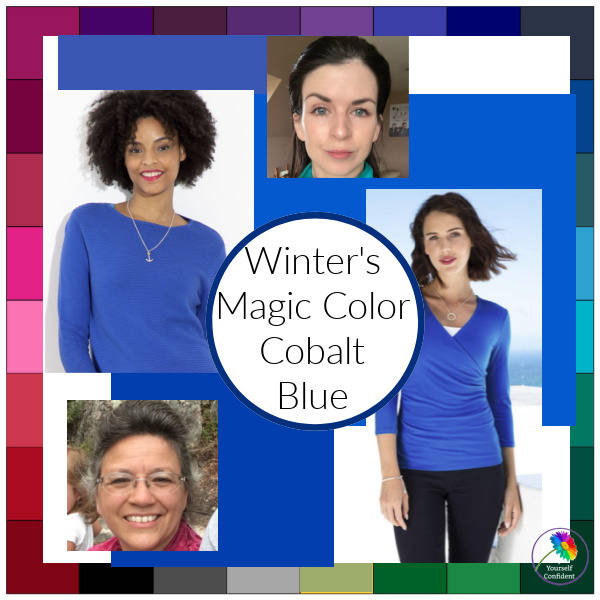 Garments from Kettlewell. Ladies from Before and After Color Analysis
Don't get hung up on the perfect shade!
Don't get hung up trying to match any color shade exact - it's just not possible! So I've put my interpretation on this and rounded the colors up and down a little so you can see how many different shades of Winters magic color COBALT BLUE can work within a seasonal framework. 
And, of course, it's so important to see how you can use your magic color with the items already in your wardrobe. All the strong contrasting colors of Winter produce a fabulous effect against this dramatic electric blue. 
Most of all, the important thing is how this incredible intensity allows your quite exotic Winter coloring to shine! 
What is Cobalt Blue? 
Cobalt is a metallic element mined from the earth's crust and is the only color in the periodic table. Ranging from grayish blue to pure sapphire, ores containing cobalt have been used since the 8th Century as the primary blue pigment used in Chinese blue and white porcelain and early blue glass.
Although cobalt has excellent color stability, synthetic colorants are now much cheaper to produce. Nowadays, cobalt is a critical component in superalloys for modern jet engines and the batteries that power our phones and electric cars.  
Creating a strong contrast against both black and white, Cobalt blue is an intense color which particularly illuminates the Deep, Cool and Bright characteristics of Winter coloring.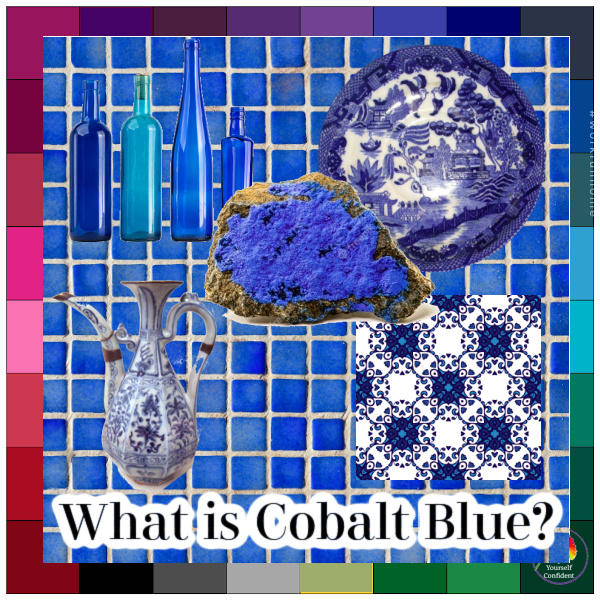 Winters Magic Color stands alone!
Winter's magic color is at it's most dramatic when it stands alone to flatter the cool skin and strong hair color of the Winter lady. 
Casual or dressy, this fabulous color is so easy to wear and adds a burst of bright at any time of the year!
Co-ordinating with Neutrals
Cobalt Blue works effortlessly with all the neutrals in the Winter palette creating a strong contrast.
I think it works brilliantly with white in the hot weather but it has the vibrancy to inject life into all the neutrals and is never overpowered.  
And with accent colors...
To be honest, there are no colors in the Winter palette that can't stand alongside Cobalt! 
At every turn of the color palette you create harmony.
Every shade of strong pink, deep red and purple, the greens and turquoises - all give the distinct color definition that the Winter wears so well.
Alternatively, as shown below with the icy pink, the sharp icy shades of Winter highlight the depth and vivid saturation of Cobalt.
Winters magic color in a print
The strength of cobalt blue is such that it looks equally stunning in a print, whether it's a light deep or brightly colored background.
If a print doesn't grab you, try a stripe which is always snappy and creates a excellent definition against a solid color.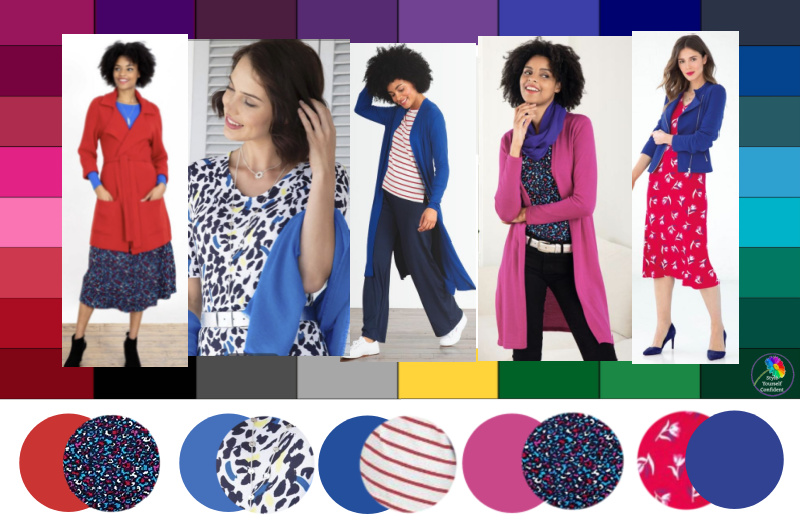 Surround your face with Winters Magic Color

A splash of Winter's's magic color next to your face can be stunning! 
The strength of Cobalt echoes the drama of your own natural coloring so show off your cool clear complexion to the full.
If you haven't yet worn this color, don't hesitate!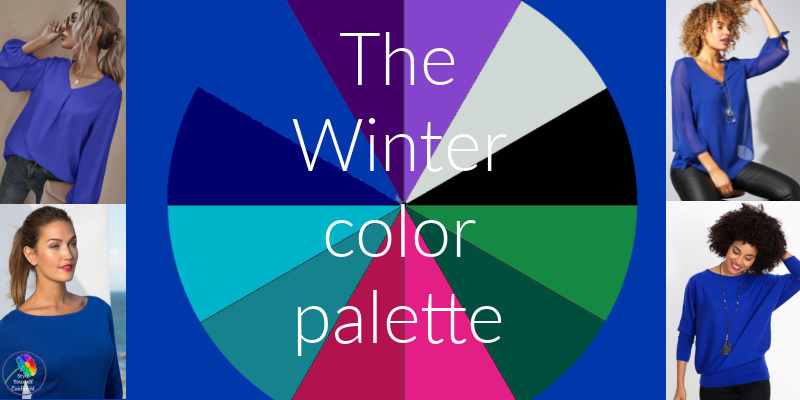 Allow 'Your Style' to visit you!
The latest features on Color Analysis, Body Shape and Style to your Inbox, twice monthly.
Plus a Free copy of my book 'Shortcut to Style', it works for you, whatever your age shape or size! 
Pamela x
Sitemap or locate all features relating to...
Homepage >> Color >> Winters Magic Color