Tonal or Seasonal Color Analysis?

What's the difference?
Which is the best?
TONAL or SEASONAL COLOR ANALYSIS - there is NO difference they work in exactly the same way by analyzing the natural colors in your hair, eyes and skin tone. 
You've probably seen and heard quite a lot about different sorts of Color Analysis and wondered whether your own coloring might be Spring, Summer, Autumn or Winter.
Not quite so well known, particularly in the United States is the Tonal system which looks at your natural coloring and decides whether you might be Light, Deep, Bright, Muted, Cool or Warm. 
Perhaps you are considering having your colors analyzed and wondering which you should choose. Or perhaps you've already had your colors done and wonder whether you've made the best choice.
TONAL Color Analysis works well if you have one primary Color Characteristic
This is easy to understand because Colors are grouped together just the way we describe them - LIGHT DEEP BRIGHT MUTED WARM or COOL. 

It's reasonably easy to identify the first impression that we get from your coloring. Do your own Color Analysis to see if you have an obvious primary characteristic. 
If you do not have ONE obvious color characteristic then you may fit more easily into the Seasons - each of which has a mix of THREE characteristics in more of less equal quantities. 
4 Seasons - are more 'complex' color families

SEASONAL Color analysis also uses Color Characteristics but each Season is made up of a mix of THREE color characteristics.

This was the first system to be developed and, since then, the Seasons have been redefined are are (officially) quite precise. Sadly this is often not adhered to and people are sometimes mis-determined. 

The Seasons have fabulous color palettes but if you do not fit into the specifics it's better to look at the Tonal color families and identify your ONE primary characteristic.  
No need to be confused...

There's no need to be confused because the two methods are not really different at all.
Whether it's Tonal or Seasonal Color Analysis, your hair, eyes and skin tone will be analyzed to find your personal color direction - it just depends on the way this information is interpreted.
Even if someone wraps it up in a different format and starts talking about 12 'flow seasons', it's really all the same but far more confusing.
So if you have a personal color analysis with anyone, just ensure that you completely understand what you have been told and that you are happy with the outcome.
If someone is not explaining it properly to you then sadly you are wasting your money because you can't work with the information.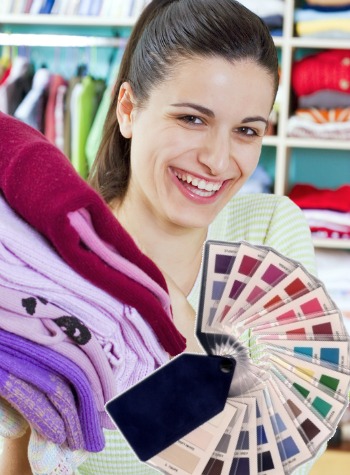 3 ways to find your best colors on this website

1. Try a FREE Color Analysis Quiz
2. Understand how color works so you can find your own best colors
3. Have an Online Color Analysis

Whatever your Color Family, the most important thing is how you FEEL
When you LOOK GOOD you FEEL GOOD

So whether you're looking at Tonal or Seasonal

When Color Analysis became fashionable way back in the 70's and 80's, it acquired a bad reputation because it was very dogmatic. 
I like to sweep away the old fashioned attitudes and put back the fun, the flexibility and the common sense into what is a magical medium.  
COLOR is here to be enjoyed not to get HUNG UP on. Even if you find your COLOR FAMILY, you probably won't look good in every shade of your swatch - it's all very individual as are we.
Color Analysis is a guide to help find the best look for you, IT IS NOT written in stone.

And as Coco Chanel always said
'The best color in the world is the one that looks good on you!'

Like this Website?
Please share your Comments...
Homepage >> Color Analysis >> Tonal or Seasonal Color Analysis