French Fashion Style

Think French fashion style and the words CHIC and STYLE immediately come to mind. Paris is the cradle of fashion and still the fashion capital of the world!
Every French woman appears to be born with confidence and poise with the innate ability to dress herself stylishly. Clothes you choose to wear rather than those that wear YOU!   
A Frenchwoman will never buy in panic but assembles a wardrobe of quality classic and simple basics that will cope with every occasion. 
It is the addition of beautifully selected accessories and fashion items which enable her to update and transform her look from season to season.
LESS IS ALWAYS MORE!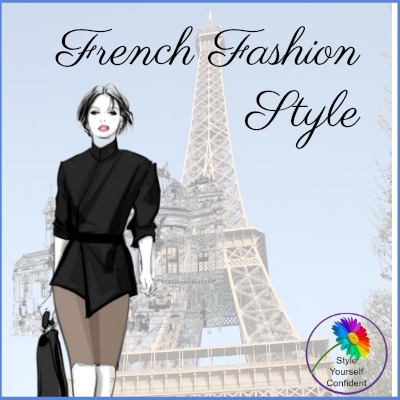 How a French woman builds her wardrobe
Quality over Quantity
A French woman is disciplined from youth to establish a collection of simple, classic, well cut and essential garments. 
Her wardrobe will be minimal in neutral colors, but always the best she can afford. Every item will fit to perfection and be rigorously maintained and cherished.
A French woman's priority is to choose clothes that flatter her body type and shape. The result is timeless elegance with unmistakable STYLE!
I
n every French woman's wardrobe

...


This is the typical French fashion style in every French woman's closet.  

Of course colors, styles and shapes will vary but the colors will be plain, the tones neutral and the shapes a modern classic. Most of the items will mix and match.

a cashmere sweater or cardigan - for both men and women
a white silk shirt - the ultimate layer with skirts or pants
quality dark toned jeans - skinny if young, straight/bootcut if more mature
quality tailored trousers
a simple black dress that can be dressed up for dinner, down for work
How you can do French Fashion Style
The look is quite easy to copy if you know how to fit your shape. It's also very disciplined, you may need to change your mindset.
Aim for simplicity and superior quality over the large and varied wardrobe we've become used to. You may even have several of these basic essentials already in your closet but they tend to get lost amongst the brighter hues. 
Stick to the basic rules...
Investment pieces - your basic essentials should be investment pieces as they will work for all seasons, buy the best you can afford to last.

Never buy in panic - but work to a plan and add only quality and versatile pieces to your wardrobe. Natural fabrics, wool or linen, will give good wear.
Simplicity of style and color - will allow you to use your wardrobe basics to full advantage. With the addition of a few current or colorful accessories you can update and transform your look from season to season.

The seamstress is your friend - be prepared to adjust or alter a garment to retain a perfect fit and to stay in vogue.

Accessories are key!
Accessories are key and probably a French woman's main extravagance! One single quality accessory can turn a simple outfit into a chic statement!
Establish a basic collection so you're ready for any occasion but add the odd special item. Shop carefully to achieve the best quality whatever your budget. 

black cashmere for men/women



sunglasses even if on your head

boots, heels or loafers/flats
unobtrusive quality jewelry

What to choose
Classic styles in quality fabric

Match top/pants or top/skirt

smart shoes and accessories
quality over quantity always!

What to avoid
Light blue jeans and sweatshirts

Any kind of exercise clothing
T-shirts with pictures or logo
Easy Way to Closet Staples

The easy and ultimate capsule wardrobe builder covering all 4 seasons.
You get a closet staples shopping list (mostly in neutral tones) + 64 days of mix and match outfit ideas created from pieces on the list. You'll never walk into your closet and wonder what to wear again.
Allow 'Your Style' to visit you!
The latest features on Color Analysis, Body Shape and Style to your Inbox, twice monthly.
Plus a Free copy of my book 'Shortcut to Style', it works for you, whatever your age shape or size! 
Pamela x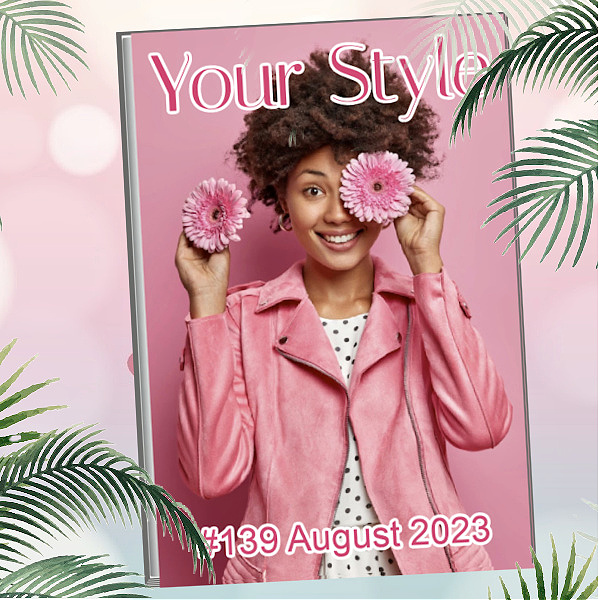 Sitemap or locate all features relating to...
Homepage >> Spring Lifestyle >> French fashion style