You have a Pear Shaped Body
A pear shaped body has beautiful curves! You have curvy hips that are wider than your more narrow shoulders.
Sometimes referred to as a TRIANGLE shape because you're bottom heavy but there are certainly no angular lines to your figure.
Your hips and thighs are roughly the same measurement with the widest part being about 7 inches down from your waist.   
Your more slender shoulders may sometimes be sloping but there are easy ways to balance your figure.
A pear but still all different...
Even so, we are all different shapes and sizes but if this is the nearest body type to you, put some easy and logical balancing tricks into play and choose the most flattering shapes.
But you should always wear what makes you feel good about yourself so take only what works for you from these styling tips. 
It's SHAPE not SIZE that counts!
Body shape has little to do with your size or weight, it's just your bone structure that dictates your frame. And whether you are a size 6 or 26 you will still have a pear shaped body! 
There is no way you can change that basic shape, just learn to balance your beautiful self and dress to your advantage.  
Although a Pear has many plus points, it's the nature of the beast that your tummy hips and thighs will store any excess weight.

AND it's been proved that processed foods, refined carbohydrates and sugary drinks will result in stuborn fat on your abdomen hips and buttocks. These types of foods lead to insulin resistance which leads to increased fat storage, ending in fat that's hard to lose. 
Balance that Pear!

Jennifer Lopez (left) has a typical pear shaped body and, fortunately, has the pick of designers who know how to use shapes to the best advantage.     
The glorious beading draped across the top of this dress widens the shoulder area, keeps the interest high and detracts from her hipline. 
The high waisted empire line appears to make her look taller and the sumptuous fabric creates vertical pleats which further lengthen the frame.
The luxurious drape of the skirt shows off curves without adding bulk to the hip or thighline.
Thus, the shoulders and the hips are completely balanced creating a perfect figure.  
Look at your Positives
a slender upper body and often an elegant neck
You always keep a well defined and neat waistline. 
it's the most popular shape to be!
Create figure balance 
Maximize shoulders to balance your Pear shape

A V-neck or wider neckline is flattering
Minimize Hips

Wear Spanx foundation wear to slim and smooth

The best dresses for Pear shape women
Choose dresses that will widen the shoulders with V or wider neckline, ruffles or cap sleeves. Sleeves should be set in to accentuate the top of the body. 
A wrap dress is perfect as it keeps the interest high, always has a V neckline and it fastens high under the bust. This allows the fabric to skim over the hips and lengthen the body with plenty of movement.  
A A-line dress will also work as it has a defined waistline and flares out over the hips. A fit and flare dress works the same but, even better, often has the waist shaping a bit higher.  
Disguise your wider hips/thighs

Many celebrities are now paving the way and endorsing the range of Spanx body shapewear to streamline the figure when you want to feel your best. In fact many people use this type of foundation wear daily. Or there are plenty of inexpensive copycat products around.  

We forget that up until the 60's nearly all women, as a matter of course, expected to use some kind of help to keep their tummy in check.  For some reason we seem to expect that following childbirth and the rigours of life that a woman's body should spring back to teenage shape. Sadly it doesn't! 

So forget trying to change your body shape just learn to balance your beautiful self and dress to your advantage.  
"God made women for their curves and baby-making hips!"
"I know but I wish he'd included the pattern for adjustment?"
Create an optical illusion and visually change your Body Shape with color.

Use light and deep shades to attract the eye and change your shape...
Many women are over-sensitive about Wide Hips and Thighs - but it's easier to cope with once you realize that it's just your bone structure. 

It's easy to get the hang of influencing the eye and flattering your figure. 

5' 3" or under then you're a Petite lady with a Pear Shaped figure. Check out my styling tips and make the most of every inch.
Although you will now understand the basics of fitting your PEAR SHAPED figure, like most of us, you may have the odd 'problem spot' which bothers you.  
Perhaps it's sloping shoulders, a hollow back, a bust that's too big or too small - so take a look at how you can dress this part individually.
Dress for your OWN Body Shape shows you how to cope with your own personal bugbears!
Allow 'Your Style' to visit you!
The latest features on Color Analysis, Body Shape and Style to your Inbox, twice monthly.
Plus a Free copy of my book 'Shortcut to Style', it works for you, whatever your age shape or size! 
Pamela x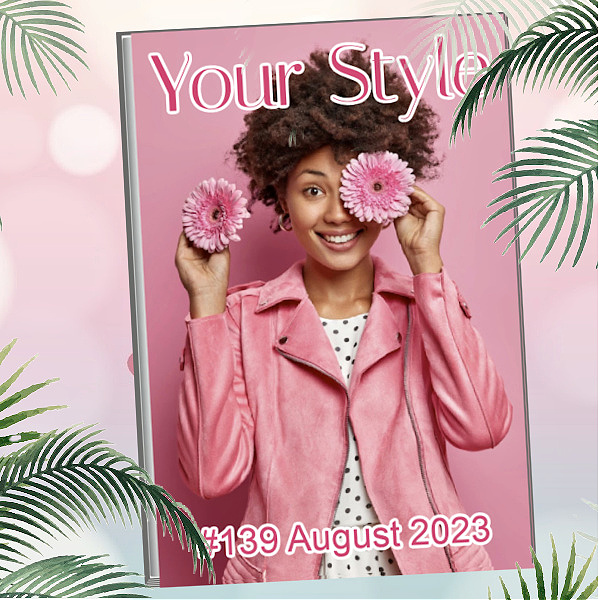 Sitemap or locate all features relating to...