Queen Camilla - her Coloring and Style!
Tomorrow, Queen Camilla will be crowned alongside her husband King Charles III. 
I have always had great respect for Charles throughout his life, we are close in age and I was brought up as a Royalist. Never have I deviated from that path. 
Camilla, however, is a reasonably recent addition to the Royal Family and, the fact that we so casually refer to her as Camilla is testament to the respect and love that she has earned through the public work she has undertaken.
Both the King and Queen have been through the heartbreak of divorce, me too, and this is a great leveller with the many people in the world who have survived and happily flourished as part of a 'blended' family. She's become one of us! 
So to this remarkable lady who, in her Autumn years, takes her place alongside our Monarch, we say Welcome Ma'am, and thank you for providing our King with the love, support and strength his role demands.  
Camilla our Queen - what's her coloring? 

The most important thing you need to know about your natural coloring is whether you are Warm or Cool. This, of course, is of major importance if you're in the public eye. 
I've nailed it in one with Camilla. Her pink skin tone, stunning blue eyes and fair to white hair show off the Cool colors to perfection. Warm colors make her complexion look quite sickly. 
Many people would say that fair cool coloring puts her into the Summer palette but her bright eyes are far too brilliant for gentle and dusky colors. The lighter Cool shades are lovely but the Summer palette overall is far too soft.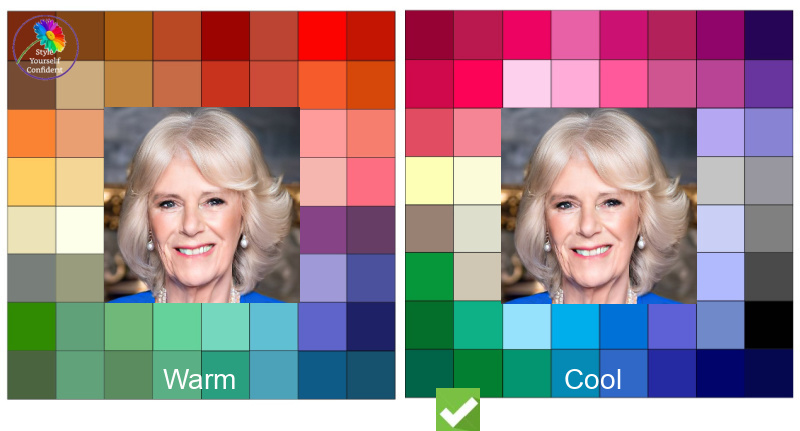 Top to toe color is so flattering
Top to toe color is the way to go for a special event. I wore pink top to toe for my mother of the bride outfit in Las Vegas and it is probably the most successful outfit I've ever worn!
The royal blue Camilla wears in her official portraits makes a stunning splash and, together with the beautiful pearls (always my favorite), sets off her delicate coloring to advantage.  
A single block of color for us more mature ladies is streamlined, unfussy and striking. The late Queen Elizabeth wowed us all with her top to toe colored outfits throughout the years as I was proud to feature in Our Rainbow Queen.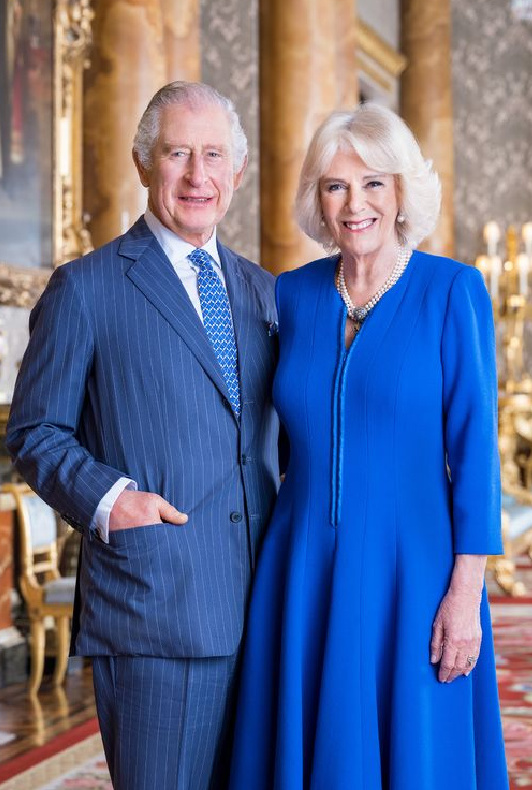 And lovely with other Cool colors...
Camilla also looks good in many of the lighter Cool shades, she's even wearing cocoa and taupe here, the only brown shades in the Cool palette. Navy is her classic go-to and is suitable or any occasion. 
All these colors have a clarity and co-ordinate well together, that's the common denominator of any color family, they all work together. She wears white pearls with a silver toned setting at all times, so nothing that leans towards yellow or creamy tones.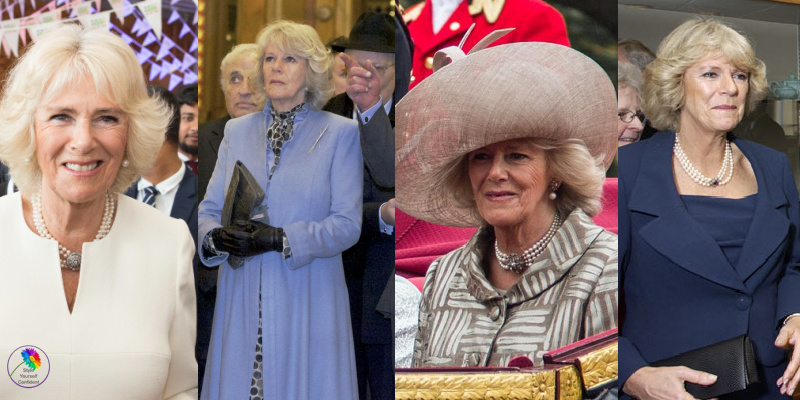 Camilla's shape and style
Camilla has a very definite Rectangular figure and this can cause problems with dressing, especially for a mature lady.
Even though most of us begin to lose our waistlines as we get older, a rectangular body has few curves to start with! Of course the Queen has dressmakers to solve her fit problems but it's a great help for us to see how this is achieved.
A rectangular figure can look shapeless so it's important to add curves in the right places. A structured shoulder and interest kept high will always allow the torso to look more streamlined. Clever shaping with cut or darts just below the bust highlights, creates a waist as is shown below and, most especially, in my main photo of the King and Queen together.  
Congratulations to King Charles and Queen Camilla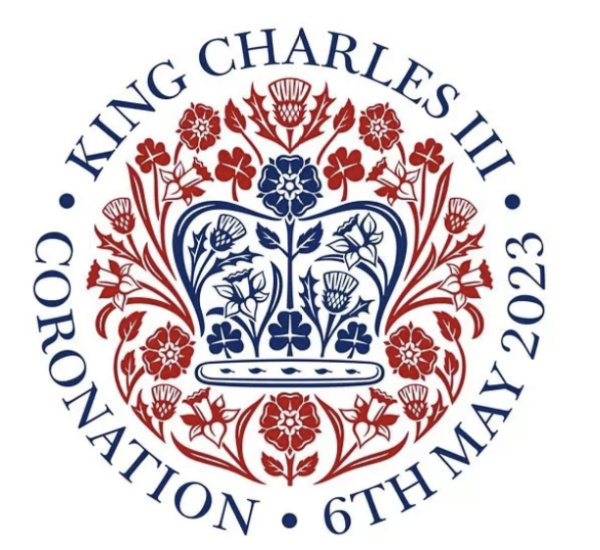 Allow 'Your Style' to visit you!
The latest features on Color Analysis, Body Shape and Style to your Inbox, twice monthly.
Plus a Free copy of my book 'Shortcut to Style', it works for you, whatever your age shape or size! 
Pamela x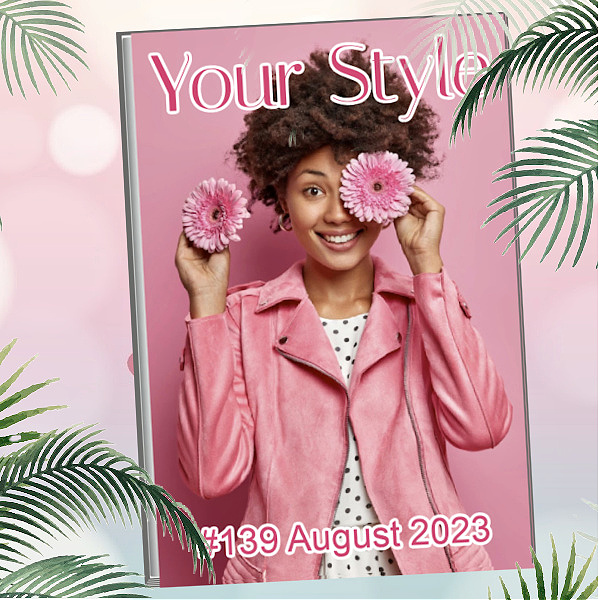 Sitemap or locate all features relating to...
Homepage >> Color Analysis Specials >> Camilla our Queen