Color Analysis for Men

Color Analysis for Men is not something that's often talked about and, of course, it may not appear to be very manly to talk about the Seasons!
But, in fact, once he understands his color direction it's very easy for a man to always look his best and, at the same time, save TIME and MONEY!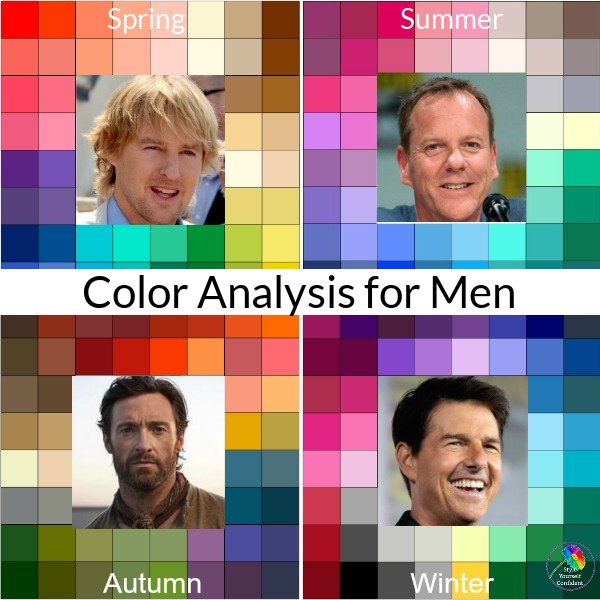 Shopping is not high on the list of priorities for most men so I've kept it simple. A slim pocket sized wallet showing colors for shirts, jackets, ties, casualwear etc. will save time putting outfits together and ensure that his money is spent wisely.

When his natural coloring is echoed in the clothes he wears, a man will always look his best however formal or casual the outfit. 
Color Analysis for men decides between the 4 Seasons - Spring, Summer, Autumn and Winter.

A FREE quiz to assess your natural coloring gives gives a quick and easy route to Color Analysis for men. 
Discover your best neutrals, the most flattering accent colors and how to wear them. A fabric color swatch may be purchased if required. 

Homepage >> Color Analysis for Men