Mia Tui travel bags

A bag for all reasons!
Vacations are back on the agenda so come and check out MIA TUI travel bags.
These bags are the PERFECT piece of hand luggage with a pocket on the back that slips over the handles of your suitcase, making moving your luggage so easy. 
Whether I'm home or away my Mia Tui travel bag has become my 'Personal Assistant' - they are so cleverly designed! 
I was intrigued by these quite special bags before I realized that Mia Tui were based only 20 miles from me. So of course I had to visit! I haven't been asked to do a review; I bought this bag for my holiday a couple of years ago and I'm still so blown away with it that I have to share!
"...the bag interior every woman needs, and wonders why she never thought of it herself!"



Now that we're able to travel again, the Mia Tui travel bag comes into it's own!
There are 3 sizes of travel bag, all with waterproof interior and an ingenious zipped pocket (passport?) that slips over the handle of your suitcase.
I chose ZOE (the smallest of the 3) and out of 15 colors chose a stylish bronze (they call it metallic grey) as it goes with absolutely everything regardless of your wardrobe colors.
Multiple pockets inside the pretty turquoise lining literally 'swallow' everything you need: phone and pen pockets, a pocket for an insulated bottle, pockets for glasses and notepad, a sensible key clip - no more shaking a bag up and down to locate - and a see-through zip bag for makeup or security documents.

You also get a FREE matching clutch bag which you can use in 3 ways; clutch, with a cross-body strap or wrist strap. In fact enough variations for an entire holiday! 

And there's still tons of room for everything I need to include: wallet, Ipad, book, scarf, hairbrush, change of underwear (who knows what might happen to my suitcase), 2 pairs of travel socks, diary, pack of tissues and assorted nibbles!
My choice was ZOE...
While there have been no holidays, ZOE has become indispensable as an every day tote bag. In fact it's become my PA!
Even scatter-brained me needs no reminding to take phone, drinking water or glasses because one look inside my bag shows the gaps that need to be filled. How clever is that?
A quick lunch? then I might leave the bag in the car and take the clutch instead.
A bag for all reasons

Whatever your lifestyle, there's a HUGE RANGE of cleverly designed Mia Tui bags. Take a look at the whole range plus accessories and now some fabulous easy-to-wear wardrobe items.  
Unless you're getting one of their very special SALE offers you can use the following code for a 15% discount at any time!

Use code pg15 for a 15% discount on normal prices

Travel in style like Jane!
TV presenter Jane McDonald is a real enthusiast of Mia Tui bags particularly when she's cruising.
When you're on a short excursion away from the ship there are a number of items you'll need to keep with you: passport and ship's papers/identification, guidebook, sunscreen, essential medication, first aid items, phone, wallet, comfortable shoes, umbrella (!) and water of course. 
Your Mia Tui travel bag will swallow them whole! 
More about Mia Tui
The
Mia Tui
range of bags were designed by Charlotte when she was living in Vietnam and a frequent traveller with young children and all the paraphenalia that entails. They are still made by the same friend in Vietnam.
There's a bag for everyone - travel and work bags big enough for a laptop, backpacks, pretty handbags, even a baby changing bag. No doubt I'm hooked on the brand!

UK FREE shipping over £25; £8.99 rest of the world!
I am always wary of recommending any product on my website because of the difficulties and expense of worldwide postage.
Delivery of a Mia Tui order to anywhere in the world is just £8.99 ($11.56).
Allow 'Your Style' to visit you!
The latest features on Color Analysis, Body Shape and Style to your Inbox, twice monthly.
Plus a Free copy of my book 'Shortcut to Style', it works for you, whatever your age shape or size! 
Pamela x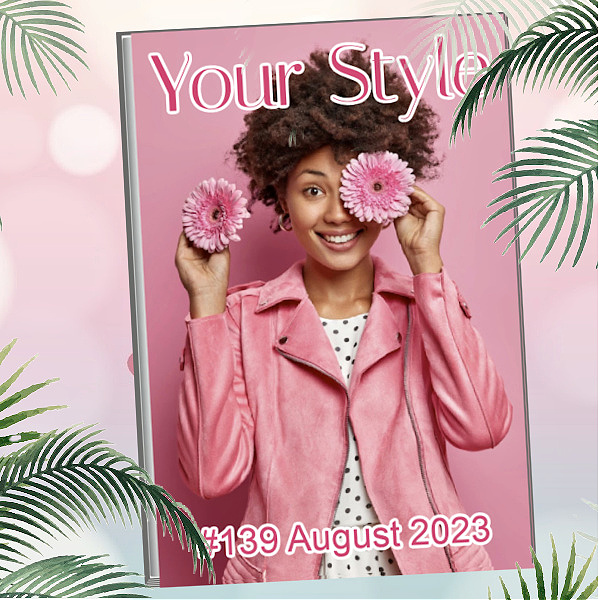 Sitemap or locate all features relating to...
Homepage >> Accessories - Mia Tui Travel Bags