Style Personality - what's your taste?

Your Tastes, Lifestyle and Budget all influence STYLE PERSONALITY
The most put-together woman you know probably has a Style Personality that you find easy to identify. She's not the most fashionable woman but she's surprisingly CONSISTENT in her choice of clothes. 
She's found a look that suits her body shape and she knows what makes her feel confident and comfortable. Her look is also appropriate and works for her lifestyle SO STICKS WITH IT!
Depending on lifestyle and her personal taste that look may be classic or edgy, crisp or fancy, ladylike or outrageous. I wonder what words you would apply!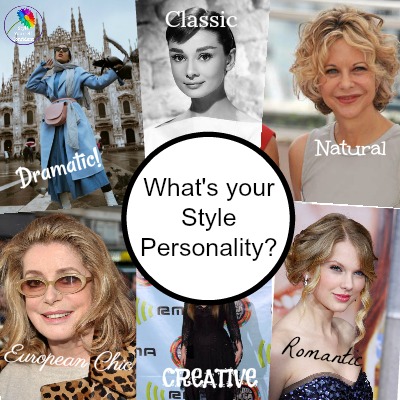 Found your Colors, know how to dress your Body Shape
Now it's time for your creativity to blossom!

Your wardrobe is just for you...
But, although we may recognize and admire the style of others, we find it surprisingly difficult to identify our own Style Personality! 
Your wardrobe only has to work for YOU! You don't have to consider anyone else. 

You don't have to dress in the latest fashion to be stylish, what you wear only has to work for you and your own lifestyle. But to look confident in what you're wearing you have to feel comfortable! 
Do you know what feels right for you? Are you secure enough to stick to your style personality - or do you shop in panic and think you should be someone you're not?
Style Personality is often broken into 6 categories...

If someone asked you 'What's your Style?' you might find it difficult to say. So although you certainly don't have to fit into any of these categories, it can help to formulate what you like and what you don't like.   
This is only a word that we give to the generalized styles but it's quite usual for us to feel an affinity with two or even three different looks. After all we're different people at different times!
Classic, Traditional or conservative - this lady is ready for business! A 'no panic' lady always in control with a look that's dependable and and trust-worthy.

More of personality trait, the Classic look is timeless, comfortable and flattering with shapes, colors and styles to mix and match for any occasion.
Informal unpretentious and relaxed - a simplified, unfussy and dressed-down look allows you to feel comfortable in your own skin.

More than any other style it takes in the tussled hair and minimal makeup. Friendly, casual and practical allows ease of movement and it perfect for the sporty and outdoors lifestyle.

'Je ne sais quoi! An elegant, sophisticated and cosmopolitan chic! What a look - an unmistakable simplicity that oozes quality and class.
You can do Casual but probably needs to be in the Armani class! Dramatic chic adds gravitas. See how to bring your style up to date.
Perhaps you're a drama queen!
The amazingly confident persona of Sharon Osborne, nothing run-of-the-mill in her wardrobe. Whatever the occasion it's always done properly and with immense aplomb!
Dramatic ladies like detail to die for - a commanding, flamboyant and exciting look.
One of a kind! Unconventional and bohemian, these ladies are perfectly at ease with their look and don't need approval from others!
Undoubtedly there's artistic flair - difficult to explain the look of the Creative. It's often a feel for the unusual, the 'treasured find' that makes the outfit, although others may think it is merely 'thrown-together'.
A lady who's not afraid to show her femininity. Up to date and never missing a trick but these beautiful ladies never forego the curls, the full makeup and the feminine allure.
Rarely casual, always with an eye for detail and never seen at less than her perfect best. 
Find the REAL YOU!
Do any of these style personalities look or feel like YOU? You don't have to copy the celebrity price tags to get a feel of the style.  
Have you ever taken time to explore your own taste; made a fashion collage, saved some images onto Pinterest? Perhaps you'd like to join the Style Yourself Confident Group Pinterest board.  Just contact me and leave your email address, I'll add your name.  
Allow 'Your Style' to visit you!
The latest features on Color Analysis, Body Shape and Style to your Inbox, twice monthly.
Plus a Free copy of my book 'Shortcut to Style', it works for you, whatever your age shape or size! 
Pamela x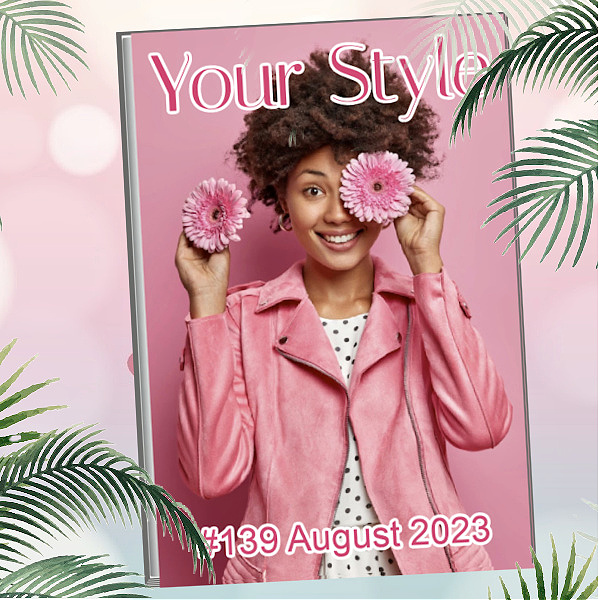 Sitemap or locate all features relating to...
Homepage >> Style Personality