Roman Sundress Coverup Dressup!

Let me show you my most versatile holiday buy?
My Roman 'Sundress Coverup Dressup' certainly earned it's place in my suitcase as one of the most versatile items ever.
Over the years I always look for a brach coverup to match my swimsuit, whether it be a beach dress or pants. But I've found that beach dresses are getting shorter and more flimsy whereas I want something a bit more elegant that covers more of me!  

My new alternative choice is not rocket science I just found a pretty dress that's easy to get on and off in an easy wash fabric that tones with my color palette.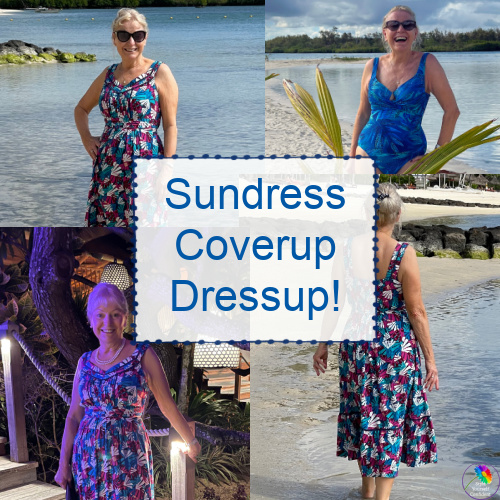 A dress covers a multitude of sins! 
Now I'm older flattering swimwear is more difficult to find and beach coverups are often too skimpy or too sheer. Shorts or crops are quite restrictive and something like a sarong or pareo is a nightmare to keep in place! 

Altogether, a pretty sun dress solves the problems, covers up more of me and is much more comfortable. And I can paddle to my heart's content 'til I'm ready to whip it off!
It needs to be an easy shape to fulfill all the duties of Sundress Coverup Dress-up - you don't want to struggle on the beach. I look for a dress without fastenings, so a stretchy waist is great, and with wide enough straps to cover a swimsuit.
If we want to go straight from beach to bar or restaurant at lunchtime on it goes and I feel quite smart! 
My
Sundress
is from Roman Originals who have a brilliant range that's constantly updated. Sizings are good too, in actual fact, I bought this dress in a UK12 as I'd put on weight but I could quite easily have taken a 10.
Sundress Coverup Dressup too!
Choose a dress that doesn't crease for your 3-in-one (I chose a crinkle fabric) and it will dress up for the evening too without looking tired. 
This pretty dress from Roman is in a beautiful colorway that works for the beach and also goes happily into dinner - it can't be much more versatile than that!
If this Cool color doesn't work for you it also comes in a beautiful orange and gold leaf print.  
There is a whole range of sundresses to choose from in the
Roman range
and they are constantly introducing new styles.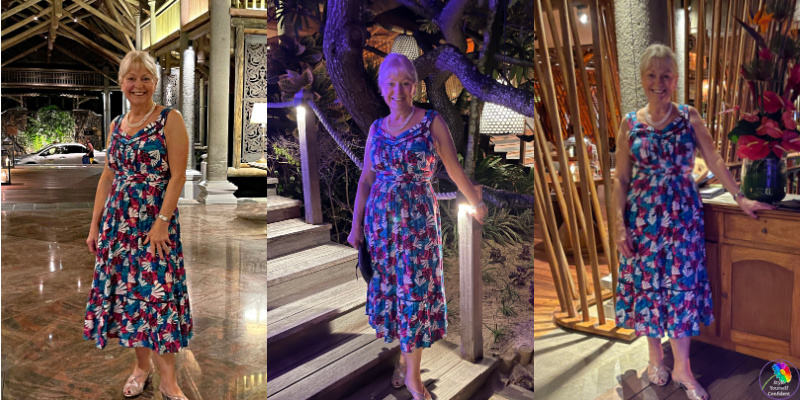 Quality and Delivery

You will have no problem with the quality or the sizings of the whole Roman clothes range, I've been wearing them for years. 
Delivery is FREE in the UK and only £5.00 for International postage. 
Take a look at
ROMAN.
Allow 'Your Style' to visit you!
The latest features on Color Analysis, Body Shape and Style to your Inbox, twice monthly.
Plus a Free copy of my book 'Shortcut to Style', it works for you, whatever your age shape or size! 
Pamela x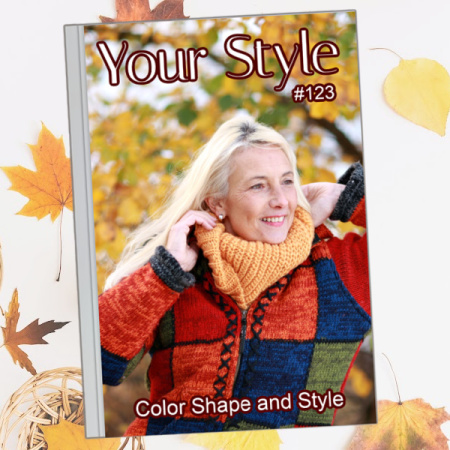 Sitemap or locate all features relating to...
Homepage >> Roman Originals >> Sundress Coverup Dressup!