Makeup Application Tips and Color Know-how
I'm always being asked for makeup application tips and how to choose the best colors. Whether you're new to the game or just want to update your ideas there's always something we can learn.

Like to look a bit more polished or professional? Need to feel more mature and in control? Need to shine for a special occasion?
Time to move on...

Perhaps you're still applying makeup in the same way you did 10 or 20  years ago? It's easy to get into a rut and forget that skin changes as we age and we need to adjust.
Whatever stage of life you're at, identify the best products to suit your skin, the most flattering colors for your skin tone and the makeup application tips that work for YOU!
Feeling frustrated when you apply your makeup? Not achieving the look you used to? Perhaps your skin has changed and it's time to look at different products.
Older skins are a bit like 'blotting paper' but there's now a makeup specially formulated for mature skins that evens out blotchy skin tones and ensures super coverage without feeling or looking heavy...

Forget fashion, it's all about YOU!
Your eyes, skin tone and hair - those are the features you're looking to flatter when you're choosing the best makeup colors to reflect and enhance your personal beauty. 

If you don't know your Color Family just identify whether you have a Warm or Cool skin.
It makes it so much easier to choose the right makeup and hair color shades.

If you have a yellow undertone to your skin then you have a WARM skin tone.
The undertone is the layer under your skin which influences the overall look of your natural coloring and it always stays the same.
This is entirely different to the color of your skin!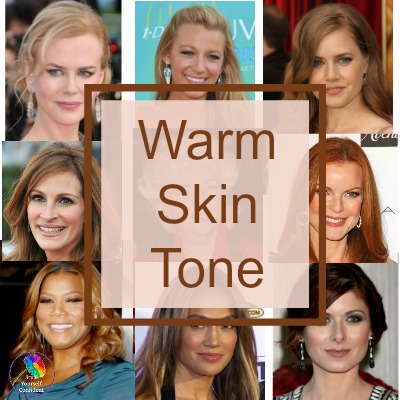 If you have a cool or blue undertone to your skin you should choose Cool makeup shades to flatter your natural coloring.
This is how nature designed us to look our most attractive.

If you have a yellow or WARM undertone to your skin you should choose Warm makeup shades to flatter your natural coloring.
This is how nature designed us to look our most attractive.
Do you know? or are you a bit like me - think that there is very little difference between all the brands and allow myself to be easily swayed by a special offer?
Well, never again because I've just found out how to choose the best possible mascara to suit and make the very best of your own lashes.
Forget the dramatic, the exotic and the unconventional, achieve the basic techniques for a classic makeup first - then you're ready to fly!
Easy to follow tutorial for a Classic look. Whether you want a 5 minute everyday look or something more exotic, once you know the basics...

Like this Website?
Please share your Comments...
Homepage >> Makeup application tips