Choosing makeup colors...

Wearing makeup colors that harmonize with your natural colorings will flatter, enhance and allow you to look your most attractive.
Tricia Cusden, owner of Look Fabulous Forever makeup shows you an easy way to choose your best colors. 

Everyone looks at your face first so when you find the color palette that's right for you...
Your SKIN will look clearer - your EYES will look brighter - and your HAIR color more intense
It's all about working from the INSIDE OUT? And when you've found the color palette that's made to complement your skin tone you'll always look your best.

There are 4 ways to decide
when you're choosing makeup colors that suit you best.
There are 3 different ways on this website to find your own Color Family. Check up on the Free Quiz, how to learn how color works or, take the shortcut, and have a Personal Color Analysis. 
Check out how Color Analysis can work for you.
Or... you may find it easy to identify your skin tone.  Just decide whether you have a Warm or Cool skin.

Find you have a WARM skin tone? Great, there's a fabulous range of shades that will all look wonderful with your golden coloring. 
Choosing many of these yellow based tones will probably be second nature to you.
If your coloring is fair go for the pretty and lighter shades - peach, coral or apricot. If your natural skin tone is deeper, you'll find that choosing makeup colors with more depth like copper, bronze or terracotta will balance perfectly.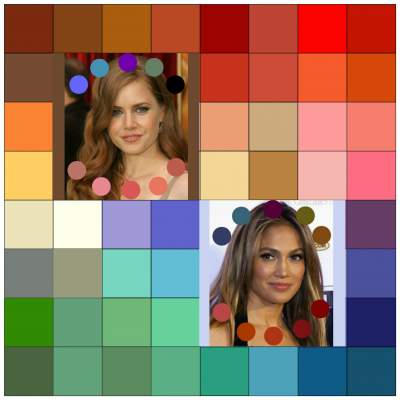 Find you have a COOL skin tone? Then it's the blue based shades that will bring you to life. 

If you've been wearing and enjoying makeup colors from this range of tones, pinks, plums, damson etc. then your color instincts are spot on!
Fair coloring? then choose the lighter shades, if your natural coloring is deeper then you need some of the deeper tones to balance and a more defined makeup.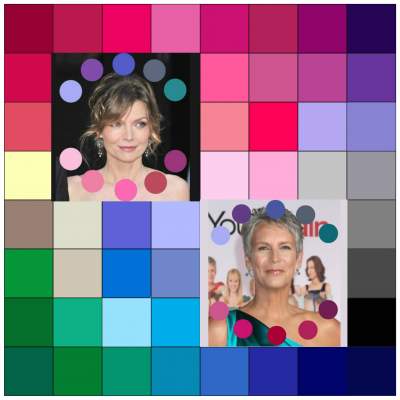 When you're choosing makeup colors...

Makeup is all Color! When you're browsing around cosmetic counters choosing makeup colors, it's because you want to look and feel your best but how many of us have lipsticks sitting in the drawer hardly used?

You probably choose your makeup for a variety of reasons:

magazines and shop windows advertise the colors of the season

you choose pretty natural products which you've worn before and you know are safe
you're looking for a lipstick to match your new outfit
a special promotion or the consultant recommends products for you
something catches your eye and you think you'll try a change
choose a foundation first and then look for eye makeup and lipstick that you like
Identify your SKIN TONE and you can get it right every time
Like this Website?
Please share your Comments...