The WINTER Man
Your characteristics are COOL and DEEP
and you belong to the Winter Season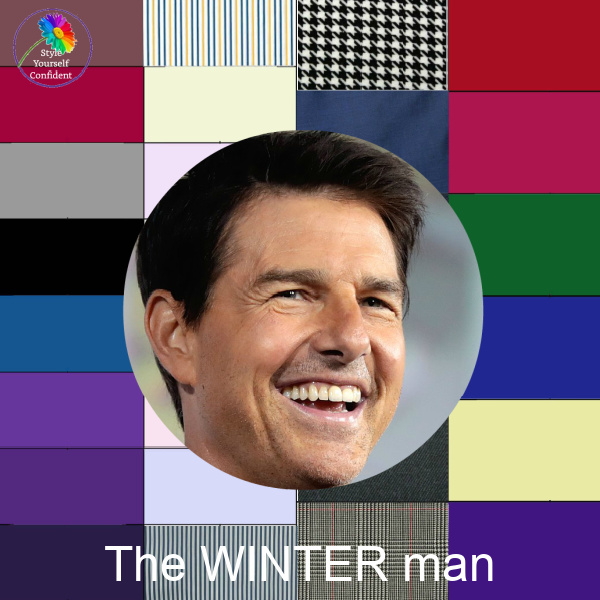 The WINTER man has a blue undertone to his skin with blue tinted veins.

This, stangely, translates into a pink toned complexion, although it's not always initially obvious!

Your skin will be mid to deep beige or even deeper and you will take a strong tan. Even so, the pink tone continues.   

Your eyes will be quite strongly colored: Blue, Gray Brown, hazel or even a strong Green. Eyes will often have a deeper grey rim around the iris. 

Your hair could have been fair to medium brown or deeper as a small child but you will have darkened well before maturity to a strong ash brown or even brown/black. Even as you grey your brows will remain dark toned.  

All the shades in this palette have the same characteristics as your own and will harmonize with and complement your coloring and complexion.
Why you should choose WINTER colors

The colors that suit you best will have a COOL undertone (blue undertone) but a deep strong intensity/saturation.

You'll probably to have an affinity with this color palette.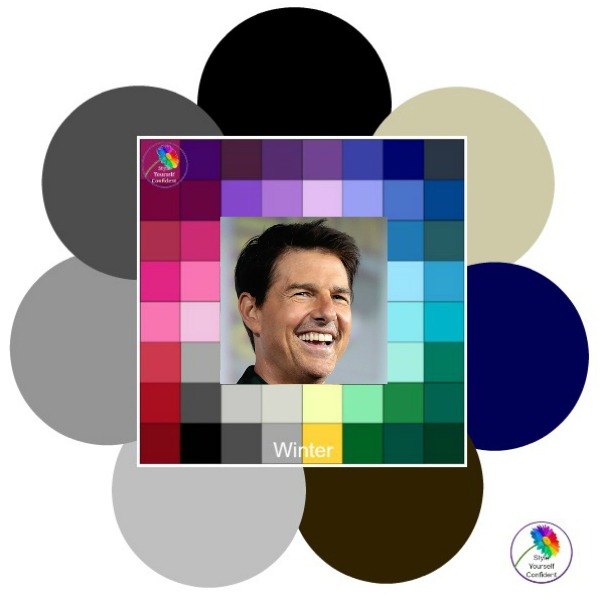 The WINTER man will look his best in:

Your neutral tones for suits and jackets are based mostly on shades of navy, grey, charcoal and black, all of which create a strong contrast.

The sharp icy shades of pink, blue and lilac make a sharp contrast against the deep neutrals, perfect for business shirts.
Also for shirts and casual wear, bring in the more colorful and strong jewel tones of royal blue, deep greens, hot pinks and rich purples. 

All these colors have the same color characteristics as your own.

How to wear your WINTER colors
It's difficult to visualize how an outfit should look. But your primary consideration is a COOL undertone with a DEEP and STRONG intensity. You can wear and enjoy all the colors in the WINTER color palette. 
There are light and dark shades, all create a strong contrast, but allowing plenty of choice according to mood and occasion.
The higher the contrast with light and dark i.e. navy and white, black and white, the more authoritative the impression. 
For casual wear you can introduce any of the colors in the Winter seasonal swatch knowing you will always look your best. 

The Winter Man Color Brief
The Mens WINTER Color Brief is ready to download and print out with all the concise information you need to start wearing and enjoying the colors that complement your natural coloring. I show you the colors to choose for both formal and casual wear and how to co-ordinate your wardrobe with colors and fabrics.    
16 pages of information includes 2 DIGITAL COLOR SWATCHES that can be stored on your Iphone or Ipad for shopping i.e. 30 color Seasonal swatch and 28 color Mens swatch.
The Winter man color swatch £25

Carrying colors in your head is difficult and a Color Swatch makes organizing a breeze and shopping a pleasure. Your choice won't be limited, on the contrary, between each color there are literally hundreds of shades and tones just like an artist's palette.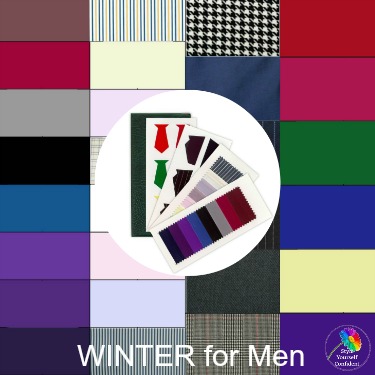 The Mens Seasonal color swatch is presented in a discreet, slim-line wallet designed to fit the inside pocket of a suit jacket.
28 precision dyed fabrics: 8 Seasonal colors, 8 shirt fabrics, 6 suit fabrics, 6 tie colors, displayed in concertina style for easy co-ordination and despatched to you soonest. 
You will also receive 2 digital color swatches to keep on your phone i.e. the mens colors (left) and the colors from the Seasonal color swatch pictured above. 
Select WINTER in the drop-down menu
UK
Select your Color Family in the drop-down menu.
P & P is £2.50
EUROPE
Select your Color Family in the drop-down menu.
Postage and packing for Tracked safety is £9.75
REST OF WORLD
Select your Color Family in the drop-down menu.
Postage and packing for Tracked safety is £11.45
Allow 'Your Style' to visit you!
The latest features on Color Analysis, Body Shape and Style to your Inbox, twice monthly.
Plus a Free copy of my book 'Shortcut to Style', it works for you, whatever your age shape or size! 
Pamela x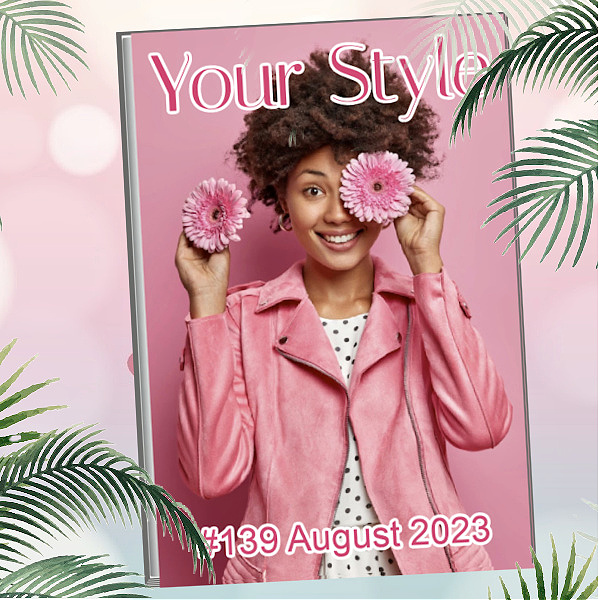 Sitemap or locate all features relating to...
Homepage >> Free Color Analysis for Men >> The Summer Man