Small breasts?
Enhance and appreciate...

Small breasts? The very feminine attribute of breasts cause oh so many worries, too big or too small? One woman's assets are another woman's problem!
There are those women who want their breasts made smaller and others that want them enlarged.
Unfortunately, we get what we're given. We're all different shapes and sizes and there is nothing the matter with the way you are, whatever shape that may be.
Love yourself as you are...

Unless you are considering something pretty drastic (and the dangers of breast augmentation are well recognized) decide to make the best of yourself and the most of your neat bustline. 
In other words learn to love yourself just the way you are! Beautiful lingerie and a few style tips can work wonders!
However, if your clothes don't always hang the way you'd like them to I have a few style tips that will allow you to ENHANCE and APPRECIATE your neat figure.
Where to buy
Do reach out for a professional bra fitting at a large store near to you.
Alternatively, look online at the lovely range from Little Women who advocate 'small bras at small prices'! They stock major brands such as Triumph and Sloggi, in sizes from 28AAA and ship worldwide.  

Advantages to having a small breasts
a small bust is usually in proportion with a slight or slender frame
Clothes look better on you than your large breasted friends
you have a far larger selection of pretty bras

you will never face the problem of backache
enjoy clothes that don't need a bra, strappy tops or a backless dress
a small chest will stay perkier, heavy breasts tend to droop
there are many more women who consider large breasts to be a problem!
How to enhance small breasts...

a well fitted bra will give a pretty silhouette. Ensure it's comfortable and supportive

choose styles that add volume with soft fabrics; yokes, blouson, ruched or loose shirt

add interest to your top half with buttons, pockets or zip

A printed fabric, floral, paisley, stripe will add bulk as will textured knitwear 

softly rounded, crew or shallow scoop are the most flattering necklines

A square or V-neckline will also add some width
A sweetheart neckline draws attention to the bust and accentuates the cleavage
Layer to add volume, cami/cardigan, t-shirt/jacket, shirt/waistcoat, gilet
Swimwear
Fashionable swimwear is often geared towards the woman with small breasts so there are advantages. Wear a skimpy bikini with no unwanted exposure, a low plunging neckline, cut outs or a bandeau style - all a no-no to your more voluptuous friends. 
Or it's easy to add shape: 
add a cup or shaper to an existing bikini or swimsuit to define your shape
for more volume look for gel filled cups to give shape quickly and easily
Allow 'Your Style' to visit you!
The latest features on Color Analysis, Body Shape and Style to your Inbox, twice monthly.
Plus a Free copy of my book 'Shortcut to Style', it works for you, whatever your age shape or size! 
Pamela x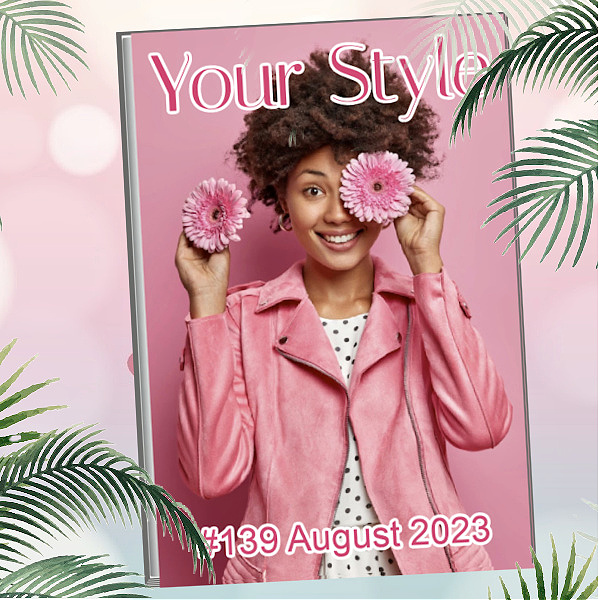 Sitemap or locate all features relating to...
Homepage >> Fit your Body Shape >> Small breasts