What is a Capsule Wardrobe?
And is it right for you?

A Capsule Wardrobe is...

A Capsule Wardrobe is a small collection of basic garments in neutral colors which work together to form the backbone of a basic wardrobe. 
If every garment fits you well and flatters, then you'll always look your best. This will give you maximum mix and match opportunities so that, with just a few 'link' items and accessories means you can create lots of different looks.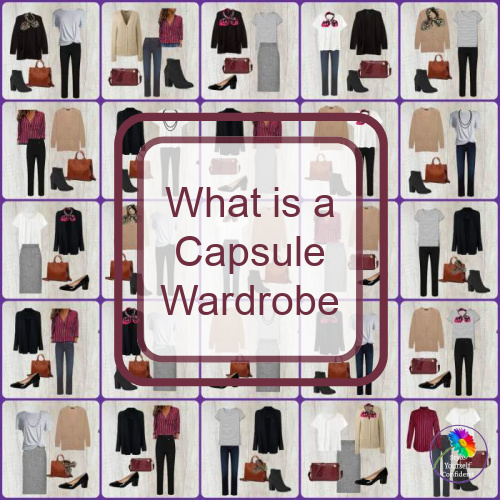 Take the guesswork out of getting dressed...
Well curated outfits mean that you take the guesswork out of getting dressed in the morning and, even when you're pulling an outfit together at the last minute, you'll always look your best. 
Classic designs in a quality fabric will wear better, retain their shape and looks and take you from season to season without dating.
"Simplicity is the key to true elegance!"


Coco Chanel
What does it do?

With the ability to always pull together a well fitted and classic outfit you have taken a major step towards solving your wardrobe problems. 
This is the way most French women choose to dress. By streamlining the way you shop, choosing quality rather than quantity, you take the stress out of deciding what to wear - saving time, money and headaches. 
Is it right for everyone?

No it isn't right for everyone.  If you:
love to experiment with different styles
love to shop for the latest fashion item
have complete confidence in your own creative style

then forget the idea of a capsule wardrobe, it will be far too regimented for you.
BUT... if you want to streamline your life...

and feel far more confident and in control of the way you look, this can be the perfect strategy to adopt because you will:

always be able to pull together a look that makes you feel good
avoid frustration and panic

buy fewer but better quality clothes
never again say 'I've got nothing to wear!
most of all you'll save MONEY because they'll be no waste!

My choice of wardrobe basics

Take 9 Wardrobe Essentials and make them work for a month at the office!
So if you're fresh on the job market or got the 'nothing to wear' feeling - this is for you!
You certainly can build a Capsule Wardrobe on  a budget!
Left with just the bare minimum after your wardrobe edit? Don't worry, It's far more about good planning and 'restraint' than big spending...
Creating a NAVY holiday capsule is the most useful and practical choice for everyone. No matter your coloring, this will work.
Navy and white forms the perfect base allowing you to make it individual and quite unique as you add your own touches of color.
We're always talking about building a capsule wardrobe but 'building' sounds as though you need to start at the beginning and that everything you've done so far is wrong!
What you have in your wardrobe is NOT WRONG. At some time or other you bought clothes because you liked them or you needed them - why not just find your capsule...
So how do you build a Capsule Wardrobe? A logical foundation and detailed planning for any project..... putting together your 'working wardrobe' gives you the same kind of freedom..... the ability to concentrate on the job in hand..... 
Wardrobe Essentials are the practical and functional items that form the backbone of a capsule wardrobe.  A small collection of classic pieces in neutral shades that, with the addition of a few accessories and link items, will co-ordinate into many different outfits.

But everyone's needs are different depending on your lifestyle..
Homepage >> What is a Capsule Wardrobe?