Spring's Magic Color
I've been looking for Spring's Magic Color! The ONE color that will suit absolutely everyone with Spring coloring.

If you fit the bill, that is if your coloring is Warm, Light and Bright, then WARM PINK is your Magic Color. I've never met a single Spring complexion which doesn't respond favourably to a warm toned pink. 
But I have to say that this is a pretty darned gorgeous color for most folks! After all that's why pastel pink is a Universal Color! 
I was inspired by a Kettlewell Colours article a while ago, but I wanted to take this much further and show you how you can use and enjoy wearing your own special shade of PINK. 
Spring's Magic Color is Warm Pink

Don't get hung up on the perfect shade!
It's not necessary to get hung up trying to exactly match any color shade - it's just not do-able! So I've put my interpretation on this and rounded the colors up and down a little so you can see how many different shades of Spring's magic color WARM PINK can work within a seasonal framework. 
And, of course, it's so important to see how you can use your magic color with the items already in your wardrobe.
What is WARM PINK?
Now we could call this stunning color Peach or we could call it Warm Pink, it's as difficult to pin down as the beautiful rose above. What it most definitely isn't is a harsh blue toned HOT or SHOCKING PINK that sits in the Cool palette.  
This shows exactly what color analysis is about. There are literally thousands of shades that sit between all the colors I show you, just like an artist's palette. It's never necessary to try to match any color exactly, how frustrating would that be?
One thing is for certain that this rose sits very happily within the Spring colors. And if it sits happily with your swatch then it will look fabulous on YOU! 
Co-ordinating with Neutrals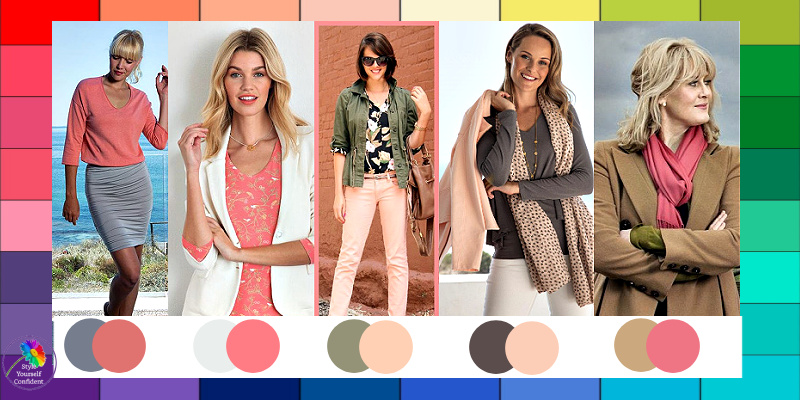 There's a gentleness and a delicacy to a Warm pink. Not quite Coral and certainly not a harsh cool pink but there's a brilliancy that enables it hold it's own with a soft or strong contrast. 
These beautiful warm pinks work easily with every neutral in the Spring palette.  
And with Accent colors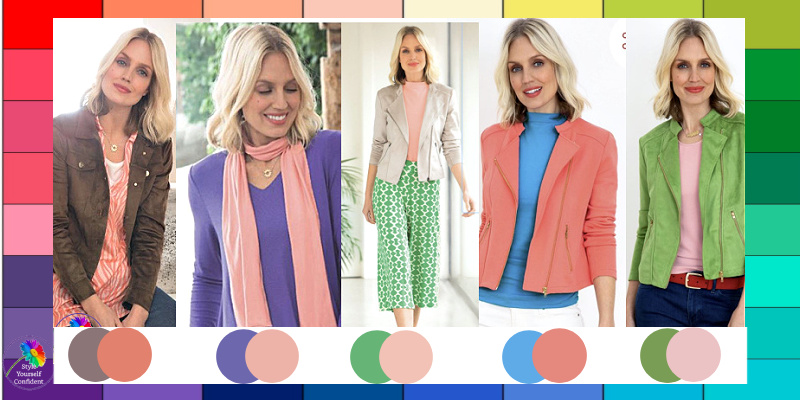 The elements of Light, Warm and Clear complement the natural coloring of a True Spring with the warmth you need to add peaches and cream to your complexion. 
Talking of peaches, what could be better than teaming your pretty peachy pinks with the brighter colors of Spring! 
New to Spring colors?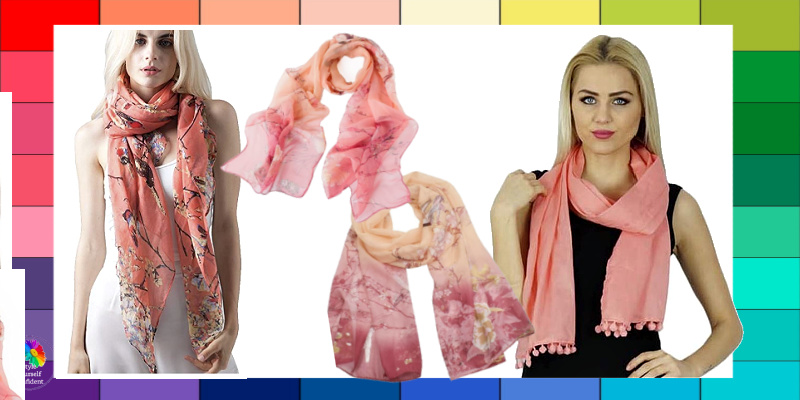 If you're new to Color Analysis and only recently determined a Spring, then a soft scarf in the magic color for Spring will bring instant warmth to your face and into your wardrobe.   
Just like that gorgeous rose it's difficult to pin down Spring's magic color. Look at these pretty scarves I've found on Amazon. If you don't have any Spring colors at all, pop one on with your jeans and t-shirt and see how it brings peaches and cream to your complexion! 
Allow 'Your Style' to visit you!
The latest features on Color Analysis, Body Shape and Style to your Inbox, twice monthly.
Plus a Free copy of my book 'Shortcut to Style', it works for you, whatever your age shape or size! 
Pamela x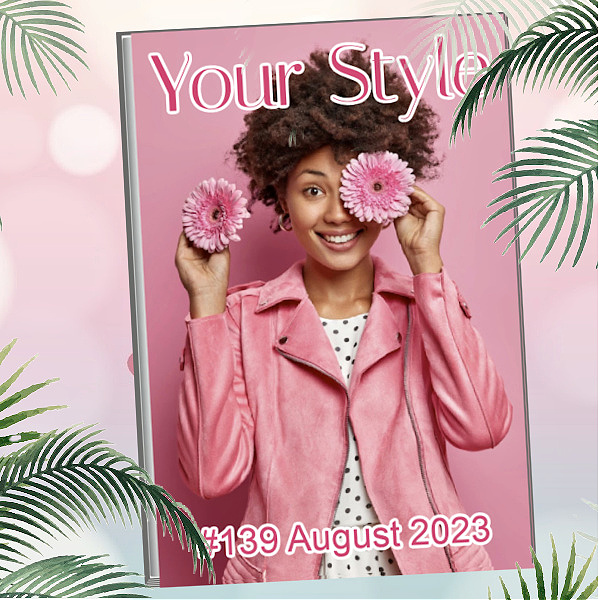 Sitemap or locate all features relating to...
Homepage >> Magic Colors >> Springs Magic Color