Time to Shape Up!

Fewer parties yes, but you certainly want to look your best! Let the right piece of body shapewear sort out the extra few pounds that being kind to yourself inevitably creates! Or the 'covid stone as it's been referred to!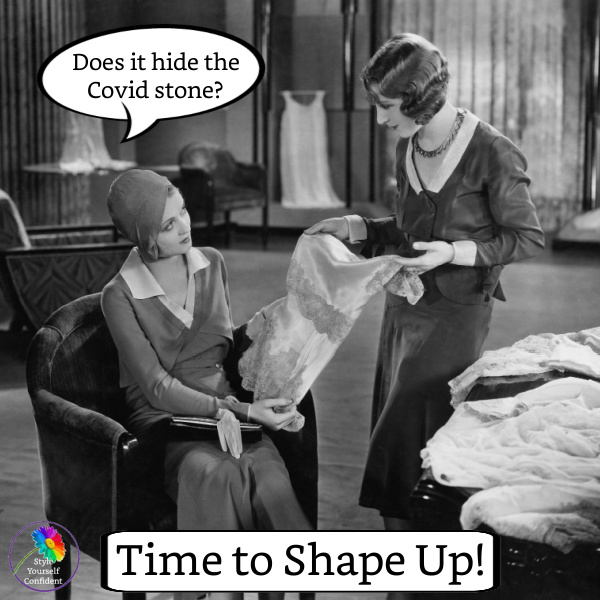 This year IS special! 
Festivities this year are likely to be much more casual and minds will be focused far more on being with loved ones than shopping for a new dress, so many of us will find ourselves 'shopping the closet'!
But this year IS special and feeling good about yourself ultra important!
So whether you're dressing up or casually relaxed in old favorites, it's what you wear underneath that decides how good you will look and how confident you FEEL!
Invest in the right piece of BODY SHAPEWEAR to banish the lumps and bumps, eliminate the visible panty line and give you the smooth contours you deserve.

Where did 'Shapewear' come from?
When did the word SHAPEWEAR creep into the vocabulary anyway?
Up until the 1960's it was perfectly normal for women to wear girdles and foundation wear to hold in a tummy and create a neat little waist. Our mothers / grandmothers accepted the fact that modesty was required and their figures were kept under control whether it was needed or not. Sculptured curves adorned the screens.
It was only with the advent of mini skirts and tights (wow!) in the 1960's that girls acquired the confidence to throw away suspenders and disregard the restrictions. The pill brought a new age and girls began to show off their 'assets' throwing caution to the wind!
Since those days...

Since those days there has been little restrictive underwear used and women have begun to expect that they can stay in shape without any help. In a perfect world we'd all cultivate and maintain supreme muscle tone but, sadly, we have to be realistic!
Well fitted underwear is even more important as we get older not only to support muscles but for comfort too. Good under-garments provide an excellent base for your clothes to sit well and look their best.
Choose your coverage whether you just want to flatten your tummy a little, trim a muffin top or be more in control of your thighs.
The magic of Body Shapewear!

Body Shapewear has been around for a few years now but many women still don't appreciate how easy, comfortable and figure smoothing it can be.
Without the rigid construction of previous generations, modern fabrics and sophisticated techniques have produced light, smooth, comfortable, seamless and even SEXY products to firm, lift and slenderize with instant results. 
Instant slim...


You don't have to be middle-aged, overweight or 'over the hill' to want to look your best so re-discover the fact that good foundation garments will help you to gain confidence in your appearance.
You can create instant slim and easily trim the odd lump and bump particularly if you want to wear anything close fitting or a clingy fabric.

Wherever you need help

There's a pretty piece of shapewear for every part of the body not just undergarments. Leggings and jeans have completely invisible support. You can...

slim/smooth with an all-in-one
lift and support a heavy bust
lift and smooth your bottom
slim heavy hips and thighs
control slip for pencil skirt
full sleeves to cover and firm
Celebrities on the red carpet

We all need a helping hand from time to time. Jennifer Lopez, Lady Gaga, Cheryl Cole, even slender Gwyneth Paltrow, have all admitted to wearing Spanx on the red carpet. Oprah Winfrey has famously endorsed the brand!  

Don't forget that stunning celebrity figures have the same challenges as the rest of us - only with intrusive cameras their problems are multiplied!    
'Magic Knickers'

However, if you've only got a few pounds to hide why not pick up a cheaper version alongside your groceries? I call them 'MAGIC KNICKERS!' and you'll find a version in many stores when you do your weekly shop. 

You pays your money and takes your choice. Just choose which level of control you need and make sure you're comfortable enough to enjoy your new shape!

Check out Dress to look Slimmer to find lots of other tips.
Allow 'Your Style' to visit you!
The latest features on Color Analysis, Body Shape and Style to your Inbox, twice monthly.
Plus a Free copy of my book 'Shortcut to Style', it works for you, whatever your age shape or size! 
Pamela x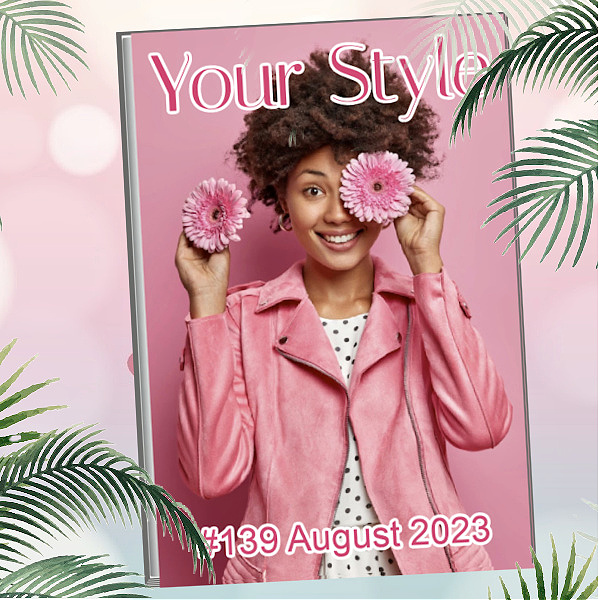 Sitemap or locate all features relating to...
Homepage >> Fit your OWN Body Shape >> Body Shapewear