Capsule Wardrobe on a budget - really?
Can I build a Capsule Wardrobe on a Budget? You sure can and if you've only got the minimum to work with, it'll still work.
It's far more about good planning and 'restraint' than big spending. You don't need an expensive or expansive wardrobe. 
If you've only got the basics then this is for YOU! All it takes is a bit of planning so you know what you need for your day to day activities and you can plan to dress accordingly.
And it will save you TIME and MONEY!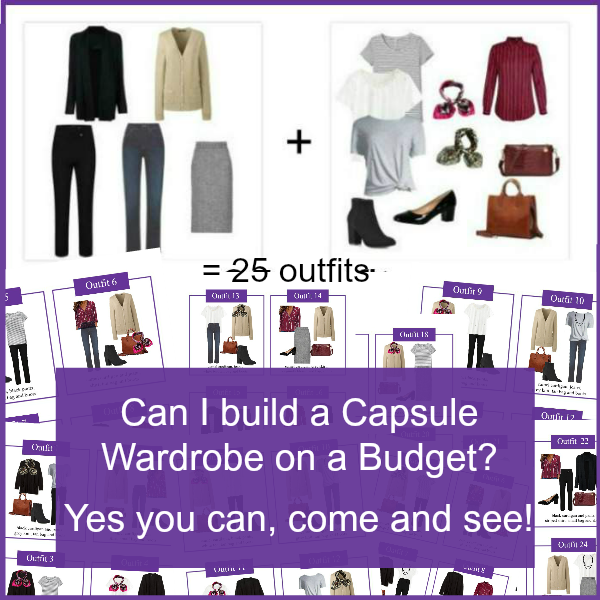 Left with the bare minimum?
So you've edited your wardrobe; cleared the chaos, donated to charity, moved stuff to the back bedroom - if this is all you've got left - DON'T PANIC!

Left with the bare minimum, you'll be surprised how far a few items can go!
It's often said that most women wear 20% of their wardrobe 80% of the time. The little you have left may well be what you're existing on anyway! 
'Boring' separates are your best friends!
'Boring' separates in neutral colors are the best thing to give you mileage and begin co-ordination. It doesn't matter whether you have pants, skirts or a mix of the two.
Your lifestyle is casual with sweats and joggers - you can CO-ORDINATE.
You go to the office with more formal wear - you can CO-ORDINATE.
As long as you have tops and bottoms then you can start to mix and match.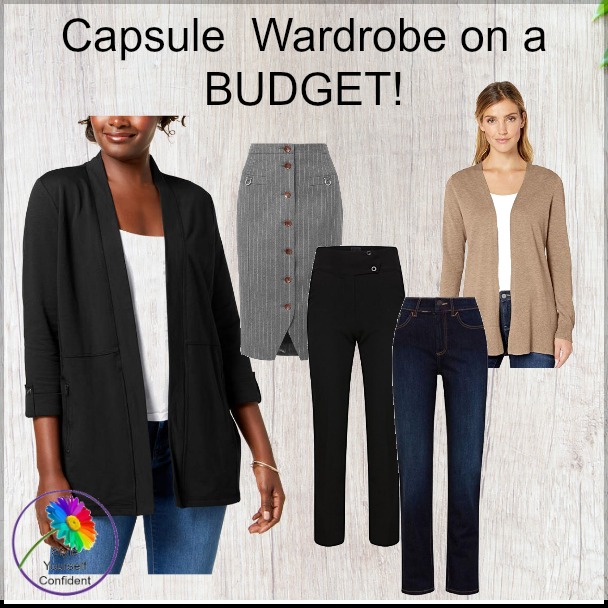 Take just 2 tops and 3 bottoms...
So what's the formula?



From humble beginnings you can create a Capsule Wardrobe on a budget. 
The formula for any outfit with separates is always the same. You take a TOP and a BOTTOM and 'LINK' them together! I've got 2 tops and 3 bottoms.   
Then I'm adding 4 LINK items which could be: t shirt; vest; camisole; blouse, shirt, polo shirt or a sweater.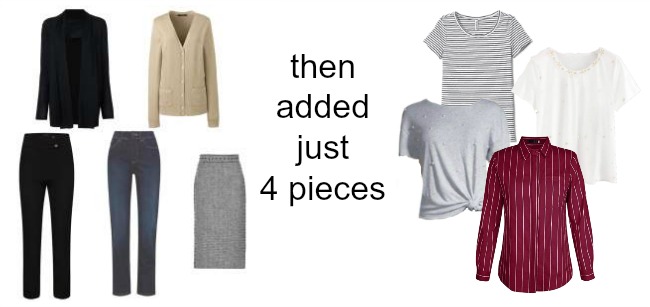 The basics of co-ordination
If you've had a good sort out you've probably got enough bits and pieces to pull this look together easily. If not, a few little additions will quickly add some life.
All we need to do is team the 4 LINK items to the 3 bottoms, and suddenly we have 12 different looks.  

Add in your top layer
Add in your 2 jackets or cardigans for your top layer and we've suddenly doubled our outits to 24! How easy is that? 
Of course you can wear just a tee shirt and a pair of pants together but the real TOP LAYER, a simple cardigan or jacket, makes it into an outfit.
This is what we call 'the third piece' and it pulls everything together!

Ready to Accessorize? 
Working with the minimum of accessories - 2 scarves, 2 bags, shoes and boots - we can create these 24 looks into 24 stylish outfits.  
If you're wondering how 24 looks turned into 25 outfits - look carefully and you'll see that I've used the striped shirt as a jacket in outfit 25!
With extra accessories in your wardrobe you can increase the number of different looks.
Adding in some jewelry, belts, hats and gloves etc. you will continue to add spice to your outfits.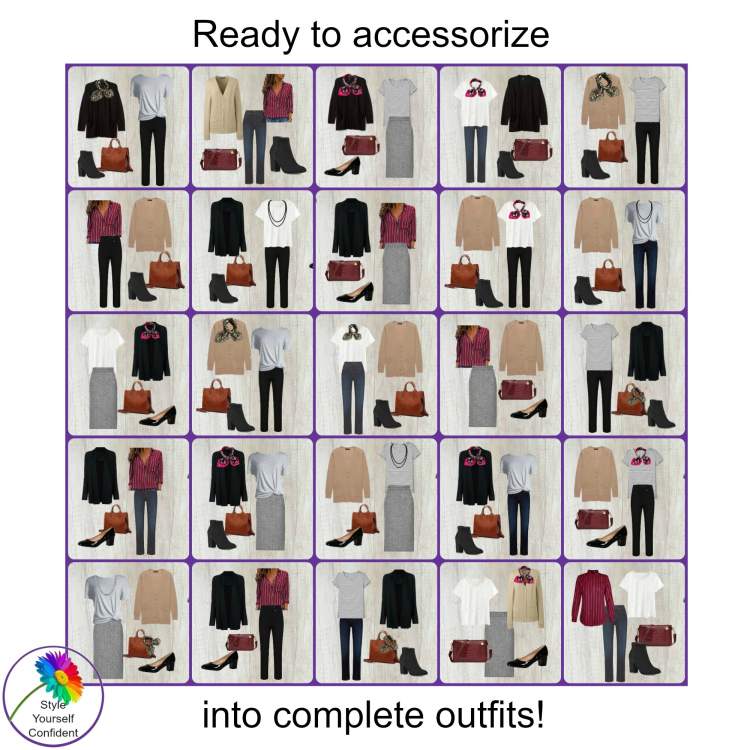 Buy CLEVER and stretch your basics...

You might not be able to spend big on your accessories but you can spend CLEVER!
1. Shoddy accessories are a waste of money because they will make your outfit look CHEAP and will soon need replacing. Buy the best you can.

2. A few quality items bought at the keenest prices will last longer and lift the look of your whole outfit.
3. Classic choices allow you to mix and match for maximum outfits.

4. Add color with inexpensive tops in colors that suit you.
5. Take care with grooming - an inexpensive outfit with good presentation can look a million dollars!  

Click to see them on Amazon...

NEW! Create a Capsule Wardrobe on a Budget - £5
All articles relating to WARDROBE

Allow 'Your Style' to visit you!
The latest features on Color Analysis, Body Shape and Style to your Inbox, twice monthly.
Plus a Free copy of my book 'Shortcut to Style', it works for you, whatever your age shape or size! 
Pamela x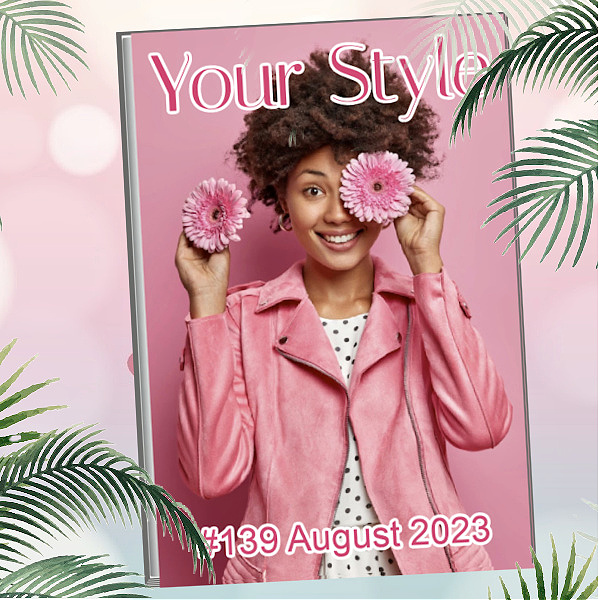 Sitemap or locate all features relating to...
Homepage >> Your Wardrobe >> Capsule Wardrobe on a budget