10 ways to look slimmer!

Just for you - 10 ways to look slimmer!
Forget the diet! We need instant visible results following lockdown, staycations, baking marathons and the necessity for comfort food! We've got no more excuses to be indulgent!   
We're out and about again and hopefully some warmer weather is coming. Time to get back on track QUICKLY!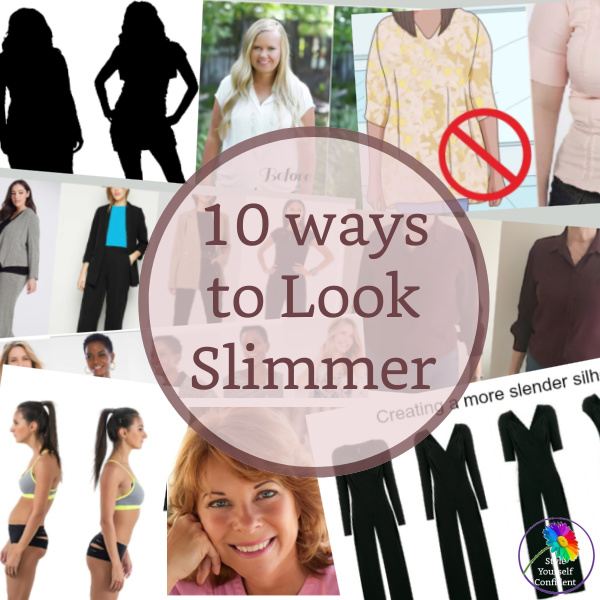 Off we go - 10 ways to look Slimmer!
2  A smooth surface

Create a smooth line with your under garments for a slimming effect on top.  

3  Not too big, not too small just 'fit'

Choose fluid fabrics that skim and drape the body but don't add bulk.

4  A column of color

Jacket and pants to match will help to disguise wider hips and thighs.

Top and pants to match will help to disguise a full midriff.

Both versions create the column of color.

A monochromatic look i.e. different shades of one color works well too.

You can choose a top to toe color with a dress as I did here.

6  Dress to look slimmer - avoid fuss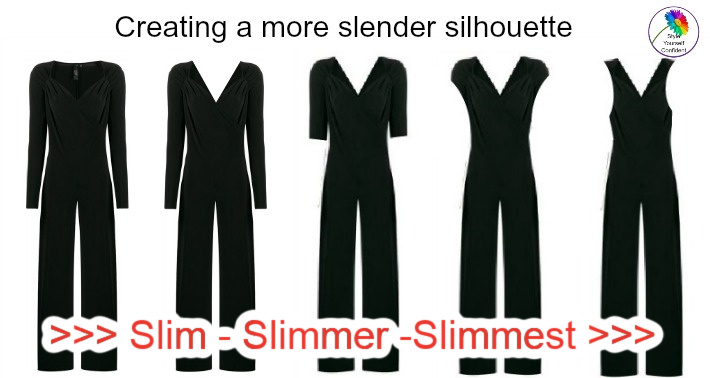 7  Shoulder pads - always your friend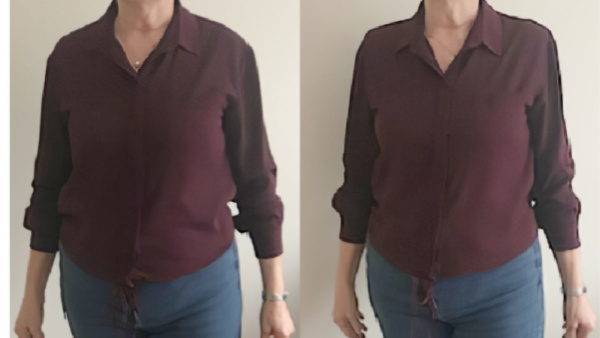 8  Good posture

Stand tall and confident to look taller slimmer and more attractive.




Good posture helps your muscles to stay taut keeping your figure trim.



9  Play the camera

You can easily lose a few pounds by playing to the camera.  
Shoulders and hips are the widest part of your body, turn a 45 degree angle and look at the difference. Stand with your feet shoulder distance apart, weight on the back foot, give your knee a little bend and you have an instant waistline!
Photograph and tips are from Kate Pease of Kate Pease Photography, Salt Lake City - thank you Kate.
Allow 'Your Style' to visit you!
The latest features on Color Analysis, Body Shape and Style to your Inbox, twice monthly.
Plus a Free copy of my book 'Shortcut to Style', it works for you, whatever your age shape or size! 
Pamela x
Sitemap or locate all features relating to...
Homepage >> How to fit YOUR figure >> 10 ways to look Slimmer