European style personality - City chic!

Your look
City chic! Expertly and expensively groomed and under-stated. A cool elegance. 

The impression you give
A well-traveled and sophisticated woman of the world equally at home in London, Paris and Milan.
You exude an air of success and can appear slightly aloof as your carriage creates an authoritative presence which commands respect.
You are a lady in control of the way you look, confident and assured with effortless style and dignity. A timeless grace!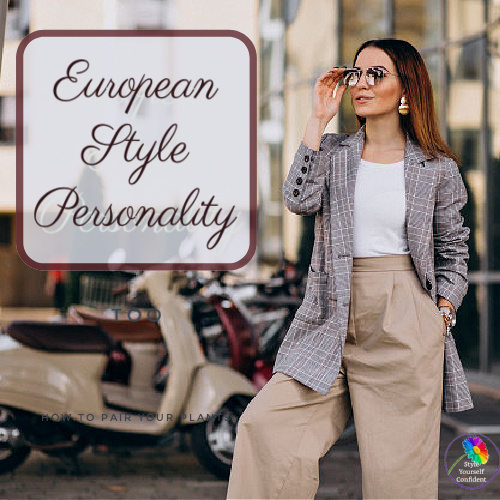 Your priorities
Although aware of current trends, you're not interested in high fashion but invest in quality garments with the emphasis on 'Cut'. 

Neutral colors are your first choice for simplicity.  
Think Giorgio Armani style with clean sleek lines which depends on cut and fabric rather than color.
Your look is always understated
You certainly may shop 'designer' but you choose not to advertise the brands - preferring simplicity and quality as the keynotes.  

You have the confidence to be yourself and always appear stylish but modestly dressed without the need for high fashion trends or gimmicks. 
Quality over Quantity
A European woman will always place quality above quantity. These are the basic essentials which prove investment pieces for all seasons.

quality jeans - skinny for the young, bootcut for the over-40's
quality tailored trousers
leather handbag and a couple of belts
A limited range of tones...
You've probably experimented with various styles but now the confidence to know what suits you and your lifestyle.
Occasionally, stunning one-off pieces will creep in to lift the neutral backdrop. You never panic buy and the simplicity of style and color allows you to purchase beautifully co-ordinated pieces to freshen and update your look.
Accessories are your extravagance! One quality accessory can turn a simple outfit into a chic statement.
A European style personality chooses a monochromatic or blended look with a limited range of tones. This never looks overdone, and it will see you stylishly through any occasion any time of the day.
Your shopping priorities 
This look is quite easy to achieve - or perhaps I should say - easy to copy. Unless you can afford the real thing, shop carefully to achieve the best quality you can.
it must work with other pieces
quality accessories never gaudy
quality fabrics: wool or linen
At all times avoid anything branded, gaudy or tacky!
Light blue jeans, sweatshirts, flip flops and sneakers - all a no-no!

How to achieve the look
Simple classic styles in quality fabric - good cut says quality
Choose quality over quantity every time

Use mainly plain fabrics - limit yourself to two colors if possible
Closely match 2 main items: jacket and pants or skirt; top and bottom with different jacket
If you need to make a sharper statement, introduce a scarf or brighter jacket
A quality trench tops it off with sunglasses even if atop your head!
Wear jeans in the darker tones, straight legs are best
Smart shoes or pumps, loafers are good
cardigans look good with plain shirts or a camisole
Quality statement handbag to accessorize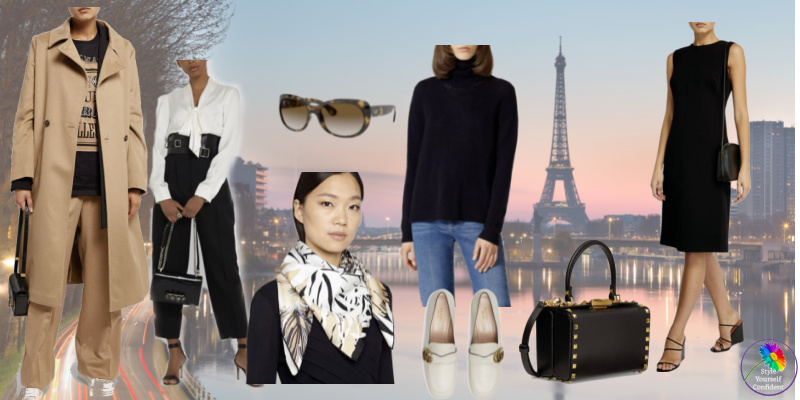 Shop to expand your basics...

with the essential trench coat and stylish accessories.
You can of course add some strong solid color but by keeping to predominantly neutral tones, you gain the maximum mileage with co-ordination and retain the classy and classic effect of tone on tone.
Shop European Style
But Grooming always comes first...
Taking care of yourself, a little pampering and excellent grooming are all priorities for a European style personality.
Your clothes must fit well; they should enhance your figure so that you take center stage not the clothes.  
A European style personality will always choose quality garments An abundance of clothes is never a necessity for a French or Italian woman. Quality always takes precedence over quantity!

Your style icons
Catherine Deneuve, Isabella Rossellini, Barbra Streisand, Joanna Lumley, Sharon Stone
Your holiday look
Italian or French holiday style is like no other. Cool, clean, fresh linen separates, smart shoes or pretty sandals, never sneakers and just the right amount of jewelry to complement.

So simple, so under-stated, the merest touch of color, but so Wow!
Not for you?

If a European style personality doesn't feel right for you, check out the other Style Personalities.
It's OK to mix and match your image, different occasions demand different looks.  
Allow 'Your Style' to visit you!
The latest features on Color Analysis, Body Shape and Style to your Inbox, twice monthly.
Plus a Free copy of my book 'Shortcut to Style', it works for you, whatever your age shape or size! 
Pamela x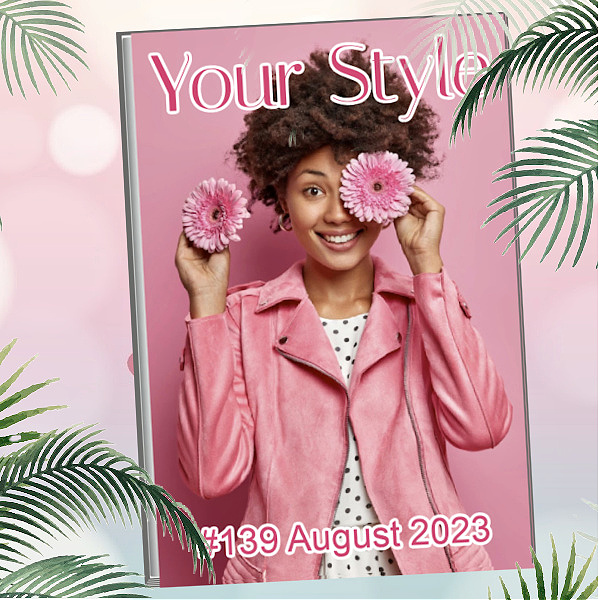 Sitemap or locate all features relating to...
Homepage >> Style personality >> European style