A Paris Wedding in Las Vegas

When my daughter started to discuss wedding plans, a Paris Wedding in Las Vegas was not the scenario that came to mind! 
Neither Vicki nor Marcus wanted a traditional wedding and they love to travel so something different certainly appealed. My initial fear was was that she'd be disappointed with a quicky stereo-type ceremony and, dare I say, it might be a bit cheesy! How wrong could I be?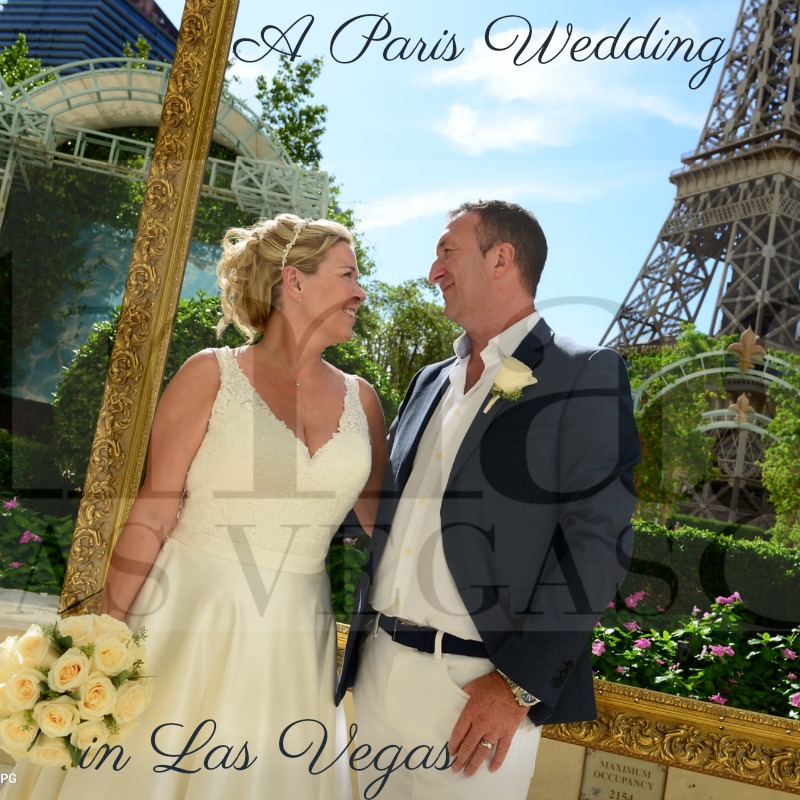 After the initial shock it evolved quite naturally that just 14 close family and friends would be the perfect gathering.
Vicki certainly did her homework on wedding packages but it was the first class reviews from the Paris Hotel that caught her eye and the charmingly stylish Chapelle du Jardin.
A Personal Wedding Planner
From the moment Vicki was contacted by Tina, her assigned Wedding Planner, every aspect of a very special wedding day was detailed and personalized.
I was completely won over as the music and pianist, flowers, vows, even the procession into the Wedding Chapel was meticulously planned to suit the couple and their guests - all by email - and the excitement began to build!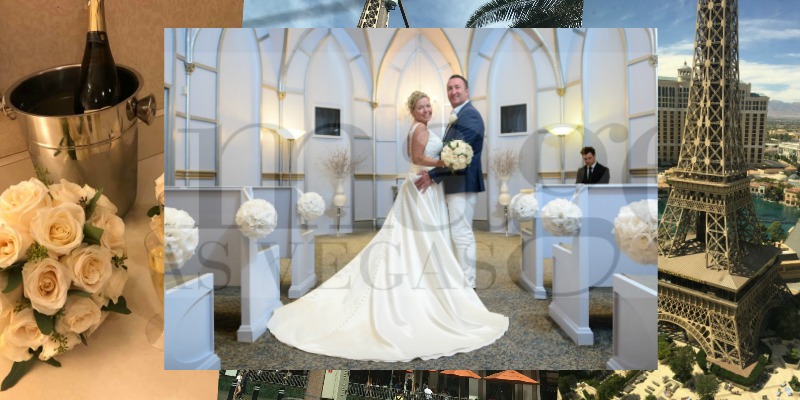 Meticulous planning
Timings for everyone's arrival for the ceremony were precise so that the guests and groom were in situ long before the bride arrived. Two pretty little rooms were ready to receive first the groom and his attendants and then the bride with her parents and bridesmaid. The flowers were ready alongside champagne for a bit of 'dutch courage'. Each room even had it's own restroom!

As the bride's mother I was the last to be seated before Vicki and father made their entrance.

Wow! to say we were entranced with the whole amazing affair is an understatement. It was an emotionally charged, romantic, elegant, fun, frenetic and ultimately glorious happy Paris Wedding in Las Vegas. 
Vicki and Marcus are planning to return for their 1st anniversary!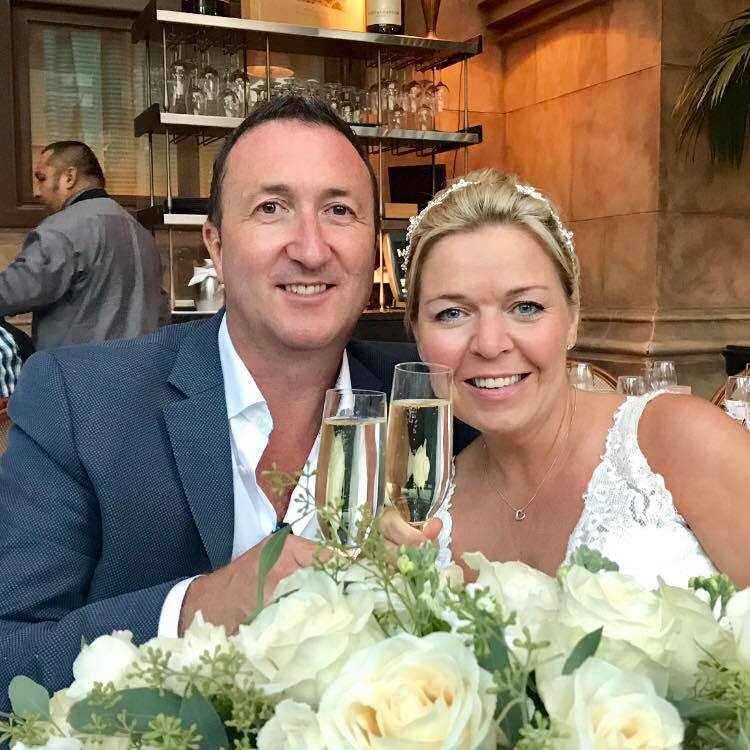 Dinner at your Paris Wedding in Las Vegas

The Wedding Breakfast (as we call it in the UK) was a very important part of the day - and Vicki and Marcus couldn't have chosen a more delightful venue. Mon Ami Gabi, one of the prime restaurants within the Paris hotel, is a bistro honoring classic French cuisine. 
On our arrival we met briefly with Mandy Lahlou, the Catering Manager, who suggested positioning our table slightly away from other diners in a quiet corner of the restaurant with amazing views overlooking the 'Strip' and the fountains of the Bellagio opposite. 
The menu was confirmed, printed and personalized, and we couldn't have been happier with the atmosphere of the restaurant and the courtesy of all concerned. 
Dinner was a triumph!
Of course we'd already tasted the wonderful food at Mon Ami Gabi in advance of the Wedding Day but on the actual day the dinner was a triumph! Succulent scallops, perfect filet mignons (all served at exactly the same time) and decadent desserts.
It has to be said that the staging of the dinner was superb; pristine linen and silverware set off by beautiful candles and flowers; with exceptional service.
And although we were seated away from other diners, it was so emotional when everyone stood and cheered as the happy couple made their entrance!
Mon Ami Gabi, Las Vegas
As it happened my husband Maurice broke his collar bone on our first day in Las Vegas so all the photographs he'd planned were a little truncated! (Just for the record it had nothing to do with the generous hospitality at the Paris Hotel!) 
Nevertheless we returned the next day to enjoy a relaxed meal and take a few more pics of this fabulous restaurant. In fact during our 6 days at the Paris Hotel we visited the Mon Ami Gabi to sample the breakfast, lunch and dinner menus, both inside the Paris inspired brasserie and on the terrace - and partake of just the odd beverage! Every visit was a delight!  

Wedding at the Paris Hotel, Las Vegas
Needless to say, this isn't a sponsored post. Staying at the Paris Hotel, Las Vegas was my daughter's choice to celebrate her wedding. It was a supremely happy family occasion that we all look back on with complete JOY! 

My Mother of the Bride outfit for Vicki's Las Vegas wedding had to be something special.
Beautiful as they were, all the shops were full of elegant and subtle colors which do nothing for me - and to be honest, Las Vegas doesn't do subtle!  read more...  
Allow 'Your Style' to visit you!
The latest features on Color Analysis, Body Shape and Style to your Inbox, twice monthly.
Plus a Free copy of my book 'Shortcut to Style', it works for you, whatever your age shape or size! 
Pamela x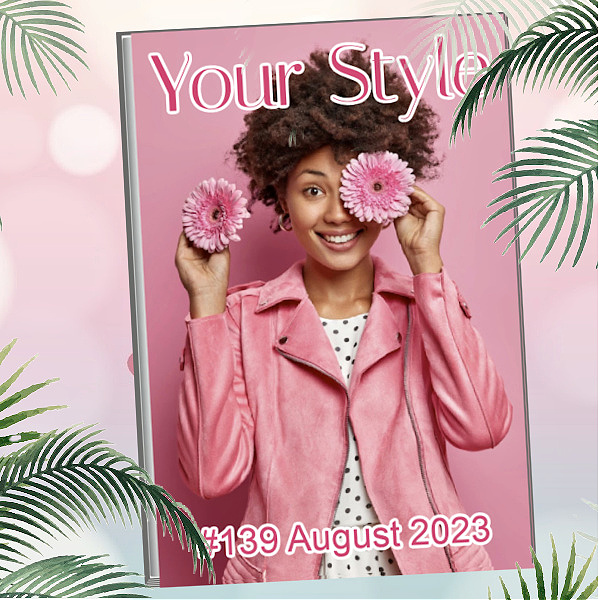 Sitemap or locate all features relating to...
Homepage >> Paris Wedding in Las Vegas