Roman Originals - a favorite brand

I rarely do styling posts but ROMAN ORIGINALS is one of my favorite brands, so when I see  something special I just have to share!
I'm a sucker for clothes that are versatile, span the seasons and, most importantly, FIT a normal woman! Anything that's easy to wear, packs for vacation and also doubles up for Summer or Holiday time is a sure winner for me.
Roman Originals is great for women of a 'certain age' because every aspect is generous - size, fit, quality and styling.
So check out some of my favorites!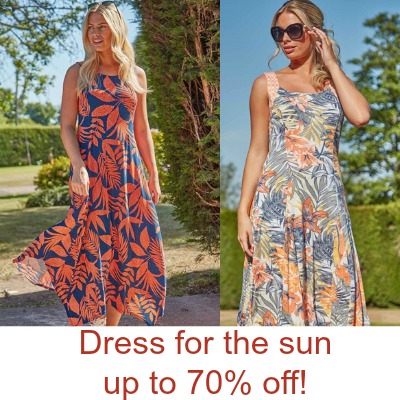 They offer FREE delivery in the UK and only £5 for International delivery. 
As with all online shopping, please do check the size guide - but you won't be disappointed with the generous fit! 
What's been a disappointing season for fashion manufacturers means that there are amazing SALES and OFFERS at
ROMAN ORIGINALS.
So we can help ourselves and help the High Street retailers retain their staff and their businesses.

Forget the flimsy and often sheer little beach coverups. I've adopted an alternative solution that's versatile, comfortable and feminine. 

I love wide leg pants at any time of the year but they are a MUST for me in the Summer - cool elegance!
Whether you're at home, at work or on vacation, a pair of loose pants do a great cover-up job - and they're bang on trend!
I've been wearing this lovely pair of black wide pants for a while. Soft and comfortable jersey, the black is relieved by a fine white spot and they co-ordinate with just about everything. 
The tops too are easy shapes that go with a multitude of tops whatever the season.
What began as a Christmas dress has become my 'anytime dress'.
A go-anywhere, do-anything dress that makes me feel confident as well as comfortable, is worth it's weight in gold! 
It takes me to lunch or dinner, the theatre or a school play! A rare find!
Allow 'Your Style' to visit you!
The latest features on Color Analysis, Body Shape and Style to your Inbox, twice monthly.
Plus a Free copy of my book 'Shortcut to Style', it works for you, whatever your age shape or size! 
Pamela x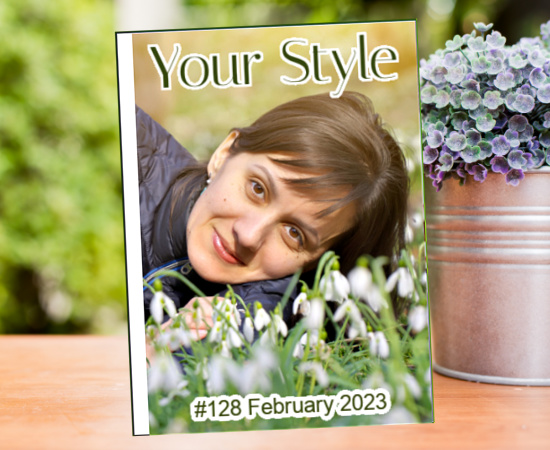 Sitemap or locate all features relating to...