Look Good in the Winter - and Keep Warm!
When the Holidays are over, for many, the coldest days are still to come. So how do we keep warm and still manage to look good in the Winter?
Whether for work, errands or just playing with the kids the temperatures will drop so take a few minutes to look over your cold-weather wardrobe and see if you're fully prepared.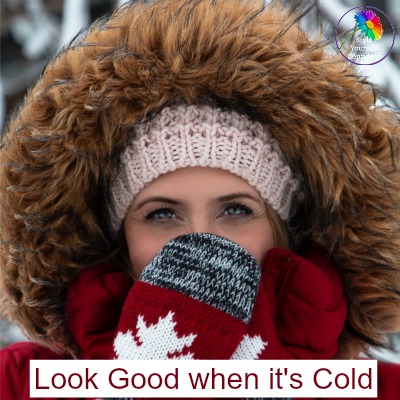 Face, Color, Comfort
No-one looks their best when they're cold and miserable but a couple of warm accessories can add comfort and tweak up your style with a pop of color. 

Look after your skin and don't forget your makeup. People may only see your face so aim to introduce a bit of a glow. You'll find you can stay warm and look good in the Winter chills. 
"There's no such thing as bad weather, only inappropriate clothing!"

1  Layer for warmth without bulk...

Keep a slim silhouette by starting with the lightest layer closest to the body, progressively building fabric weight so your heaviest layer is your coat.

Snug and stylish thermals come not only as underwear but leggings and socks, tops and long sleeved polo necks.

Silk underwear will keep a slim outline and provide more warmth than adding a big chunky sweater.

3 layers should be enough beneath a coat - a tank or thermal underwear, long sleved tee or shirt, topped with a smooth knot to keep it smooth.

Top with a coat or chunky knitwear.



Warmth is in the fabric not the thickness so opt for silk, wool or cashmere.
3  Choose your coat according to your activities...

Down is the best insulator, a synthetic version is cheaper. Wool adds style but look for the percentages; 100% wool is warmest, the addition of different fibres detracts from the warmth. For sports/hiking look for active wear designed for extreme weather and good wear and tear.


Take your time and choose a coat that flatters your figure. The cut and overall shape, the shoulders, the length and the color - all of these factors will decide whether the coat is right for you.

If you're Petite make sure that the shoulders fit and the length is in proportion. A shorter coat shows leg and helps to elongate the figure; match tights, boots, pants etc in a dark tone.

If you need to cover a suit jacket make sure you have deep armholes, full sleeves and enough swing.

Any coat should look good in the Winter for a couple of years, cheap is rarely a bargain. Choose a neutral shade and add color with accessories.
3  Keep your feet warm and dry

Choose your boots for comfort and the weather. Do you need them to be warm, waterproof or both?
Wear tights under your trousers, top with warm socks and insert cozy insoles into your boots for an additional layer of warmth.
Choose a style that suits you but beware of heels if you have to walk in wet or snowy weather.
Snow boots, knee length boots or ankle boots can all look good but expect to change your boots for shoes or pumps for the office.

Leather and suede boots will need some kind of water-proofing to keep them looking good in snowy or wet weather.
For quality, looks and status look for Hunter boots (burgundy boots below). Long regarded as one of the highest quality waterproof country boots in the UK and seen at the top sporting events (worn by Royalty!). 
4  Frame your face

A fabulous Russian type hat. Fur is always glamorous; hat, headband, earmuffs, collar or scarf.

With a dark coat, a light coored hat and scarf will bring the eye up to your face making you look taller and slimmer. Matching accessories always look good.
5  Add a pop of color with accessories!

A dreary winter day can be cheered with a pop of color - a scarf, gloves or bag, even boots, can bring a neutral outfit to life.
Forget leather, choose wool for your gloves - natural fibre is always the best and warmest, for scarf and socks too.

Allow 'Your Style' to visit you!
The latest features on Color Analysis, Body Shape and Style to your Inbox, twice monthly.
Plus a Free copy of my book 'Shortcut to Style', it works for you, whatever your age shape or size! 
Pamela x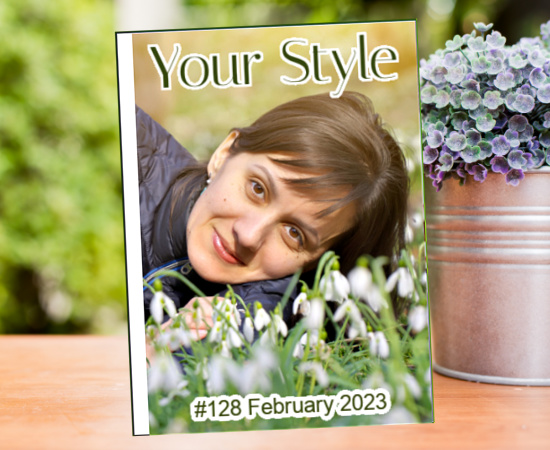 Sitemap or locate all features relating to...
Homepage >> Look Good in the Winter