The Queen's Favorite Cake

In honor of the Queen's passing, BBC Radio shared a recipe for the Queen's favorite cake; Chocolate Biscuit Cake, and I thought you might enjoy it too. 
Chocolate Biscuit Cake is an easy no-bake cake with only 6 ingredients, and it's said that the Queen enjoyed it frequently with her English Afternoon Tea. This is the original recipe as shared by the Queen's past royal chef Darryn McGrady.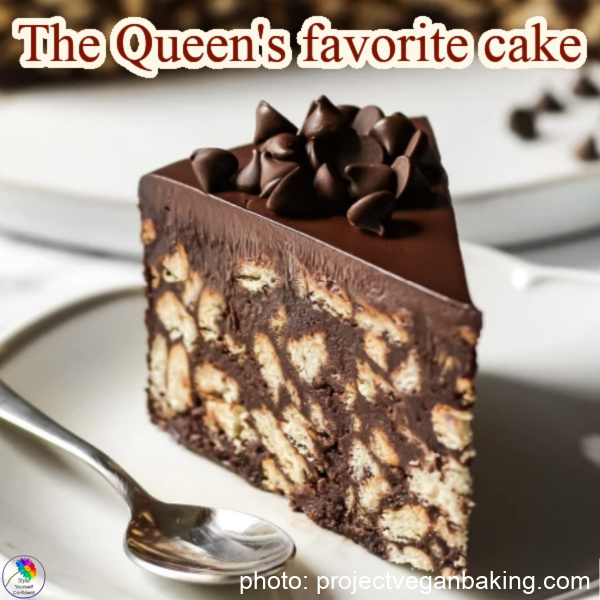 The Queen's favorite cake - Chocolate Biscuit Cake
scrape of butter to grease the pan
8 ozs Rich Tea biscuits or sweet cookies
4 ozs unsalted butter, softened
barely 
4 ozs caster sugar
4 ozs dark chocolate
1 egg
Optional for icing: 8 ozs dark chocolate and 1 oz for decorating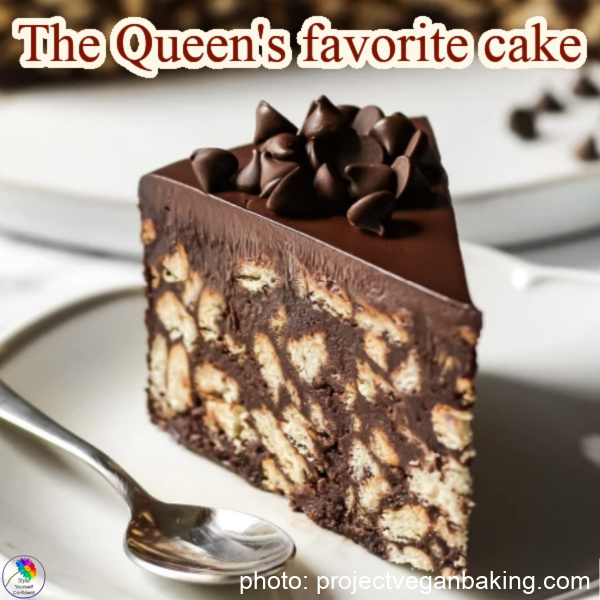 Lightly grease a 6" x 2" deep cake tin with little butter (alternatively a loaf tin). Break the biscuits into small pieces and set aside. 
In a large bowl, cream the butter and sugar 'til the mixture starts to lighten, melt the dark chocolate and add to the mixture stirring constantly. Add the egg and beat to combine. Fold in the biscuit pieces until they are all coated with the chocolate mixture.
Spoon the mixture into the prepared cake tin, fill all the gaps because this will be the top when it is un-molded. Chill the cake in the refrigerator for at least 3 hours. Remove the cake from the refrigerator and turn out keeping it upside down. 
This tastes wonderful as it is but you may choose to ice it with more chocolate.  
If you wish to cover it with chocolate, melt the 8 ounces of chocolate in a double boiler over a low heat. Pour over the cake and smooth the top and sides using a palette knife. Allow to set at room temperature. Serve cut into clean slices. 
It's INCREDIBLE!! 
Courtesy of Chef Darren McGrady, The Royal Chef.
And... now you're here it would be great if you'd like to look around at the COLORS, SHAPES, and STYLES that help you to Style Yourself Confident.
Allow 'Your Style' to visit you!
The latest features on Color Analysis, Body Shape and Style to your Inbox, twice monthly.
Plus a Free copy of my book 'Shortcut to Style', it works for you, whatever your age shape or size! 
Pamela x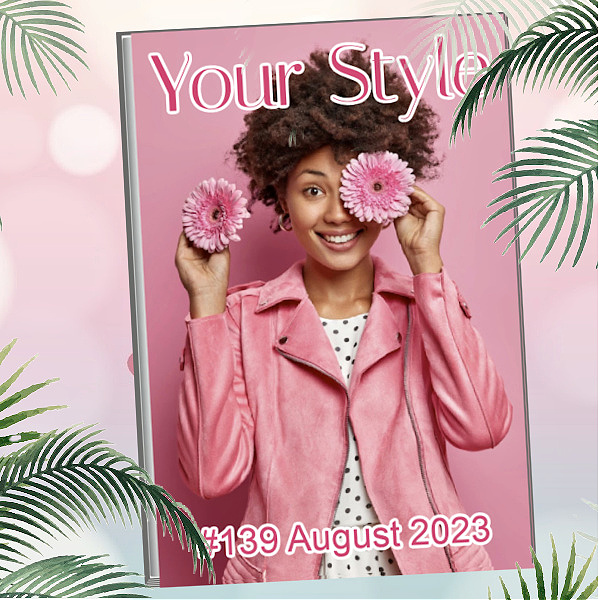 Sitemap or locate all features relating to...
Homepage - Lifestyle - Out and About