Your Style 080 - July 2019


Hi there!

Unusually, we're currently roasting with a 'proper' Summer in the UK and so we're celebrating with a bit of everything to do with COLOR, SHAPE and STYLE.
Sadly, the force of nature inevitably has a downside. The extreme temperatures in Europe have reached highs of practically 46 degrees resulting in raging wildfires and posing danger to the vulnerable.
Wherever you live, I hope you are able to enjoy everything that July has to offer and relish your time with family and friends.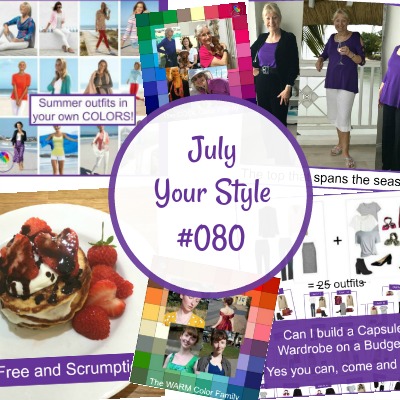 You've seen me in these beautiful natural fibre tops before, but I've never shown the Peek-a-Boo sleeves. 

The split-sleeve tunic in a stunning Violet is the perfect shape for hiding a tummy or a muffin top and it's pretty enough for a party. 

But Wow! taking it to the tropics and teaming with white cutoffs is something I never dreamed of doing - I love it!  read my review..

If you've ever felt frustrated about a color swatch and wondered how it actually works, stand by to see it come to life!
Have fun, choose your favorite outfit and discover the fabulous color co-ordination you can achieve with your own Color Family.

All the wardrobe basics are made in every swatch color, whether you're Tonal or Seasonal.

We talk a lot about Capsule Wardrobes but all it really means is how you can put your separates together in different ways to make the most of a little.
You can look at the clothes you already have in your closet and decide to stretch them in the same way whatever the time of year.
It's far more about good planning and 'restraint' than big spending. You don't need an expensive or expansive wardrobe.
If you've only got the basics then this is for you!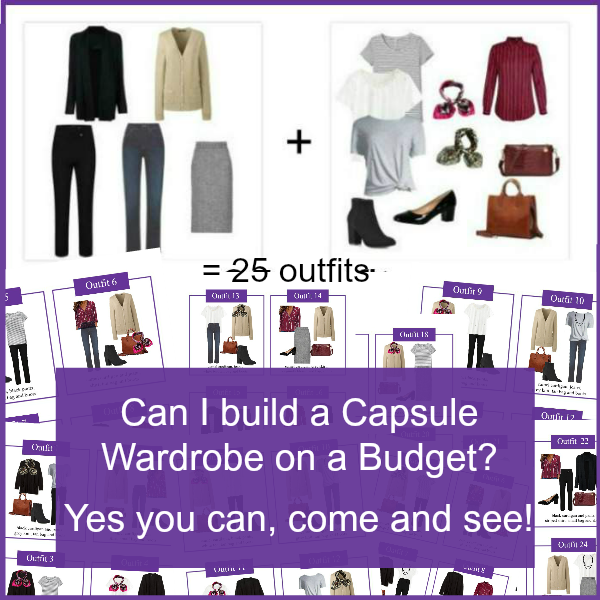 If you want to Look Good and Feel Good then healthy eating has to come into the remit!
Although I intended to lose a few pounds pre-holiday, it just didn't happen. Consequently, I have just 12 weeks to achieve a small loss before my daughter Vicki gets married in Las Vegas.  

I do eat healthily but like, most of us, I like a few treats. Therefore, my low fat way of eating definitely does not have to look like diet food! Like to share a few of my low fat favorites?

Each month I show a couple of ladies who have recently had Online Color Analysis.

One of the things I particularly enjoy when I've completed an analysis, is being able to assemble this kind of image. Most people don't realize that many of the colors they are instinctly drawn to actually belong to their Color Family. 
When you see two or three colors that you already enjoy it gives you the confidence to embrace your color palette to the full.
Before and After Color Analysis read more...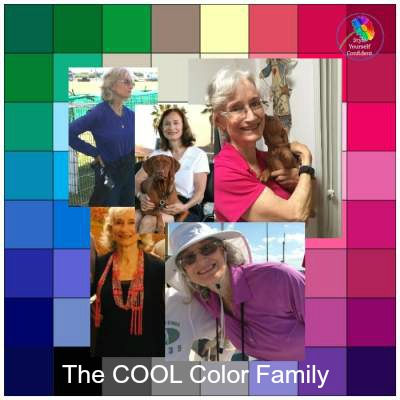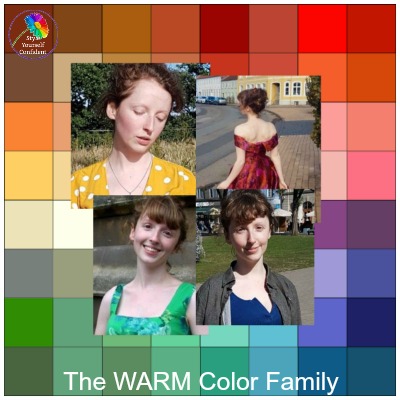 Enjoy everything your Summer brings
Pamela x

Don't miss a thing! Get 'Your Style' to visit you...

This free newsletter is delivered monthly, straight to your INBOX. It covers all new pages since the last issue. Sign up here...
All the FREE Resources here for you ...

Please share your comments with us...

Come and join the Style Yourself Confident Group Board on Pinterest?

To be included just Contact Me with your email address...


Return to Top of Page
Homepage >> Your Style Newsletter #080