Your Style 073 - February 2019

Happy February!

We seem to have galloped through to the second month of the year remarkably quickly and we're right at the end of Sale season.
So it's best bargain time and these top quality dresses from Talbots (below) are some of the best reductions I've ever seen with $100+ off - but you'll need to move fast!
Perfumed hyacinths on the windowsill remind me that it won't be long 'til the garden springs into life too. Time to think about wearing your best Colors for the new season!

Burgundy or Maroon - do you know which is which? I'll show you how to distinguish between Warm and Cool shades.
Everyone has loved this post, I shall be doing more color breakdowns soon.

Easy ways to a stress-free morning!
When you start the day on the wrong foot it makes you late, flustered and frustrated for the rest of the morning and it's difficult to get back on track.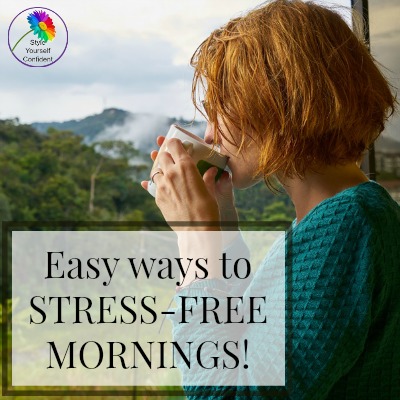 Bag a HUGE reduction for Valentine's Day!

Each month I show web visitors with their Online Color Analysis results. 

Who says you can't wear color when you get older? Take a look at Louise with her stunning white hair. Transitioning into grey has intensified her contrast and the Autumn palette looks amazing.
Juliette has recently left the city where she'd been hiding in blacks and greys. She's discovered she can bring her neutrals to life with the bright pops of color she's always loved.  Read more...

Hang in there - will soon be Spring!

Pamela x

Not receiving this Ezine regularly?

Like to keep up to date with the latest Color features, access free quizzes and exclusive downloads? However you've found us, please stay... pop your email address below.

All the FREE Resources here for you ...

Please share your comments with us...

Come and join the Style Yourself Confident Group Board on Pinterest?

To be included just Contact Me with your email address...


Return to Top of Page
Homepage >> Your Style Newsletter #073