Your Style #115
Mid April Mag 2022

Hi there!
This week our beloved Queen celebrates her 96th birthday and I hope you enjoy my small tribute as I take a look at her rainbow wardrobe. In fact, our Rainbow Queen! 
Spring is desperately trying to establish a foothold here but for some of you the temperatures are rising fast and there's a bit more flesh on show. Upper arms cause a problem for most women as we get older so I look at some ways to overcome the problems. 
So pour yourself a coffee and pull up a chair...
Our beloved Queen celebrates her 96th birthday this week. In February 2022 Queen Elizabeth II became the longest reigning female monarch in history with 70 years on the throne of Great Britain. 
Her birthday, therefore, is an appropriate time to cast an eye over the joyful use of color in Her Majesty's rainbow wardrobe to see the development of her own unique choice of color and style.
Happy Birthday Ma'am.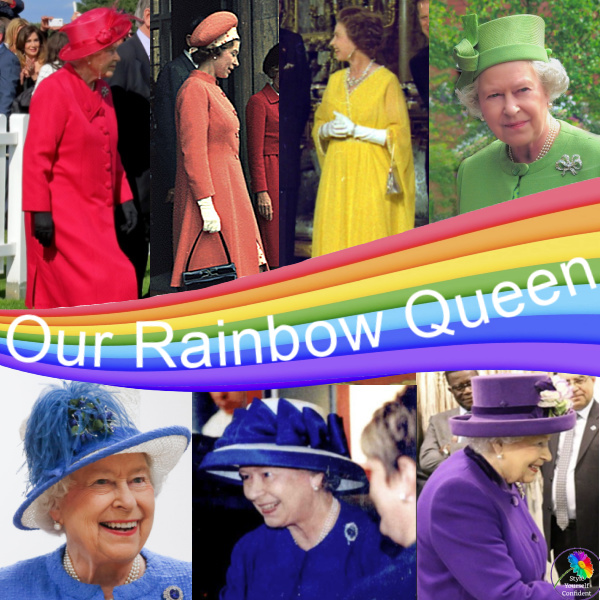 OK so if your coloring belongs to the Spring Season and you've got all these beautiful colors - do you actually know how to begin to wear them? 
What does the colors mean in this sometimes terrifyingly bright palette? At first glance, can you even identify the Spring Neutrals and how do you translate colors into outfits? 

As many of us know, this is when panic sets in. So many consultants determine your color palette and leave you with no idea where on earth to begin. Follow my 6 steps...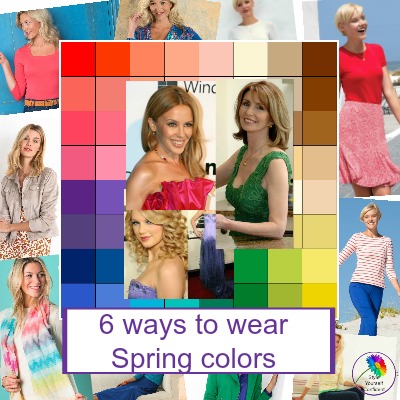 Are you concerned about upper arm fat or feel that you have thick arms overall?
At home or away it's Springtime and, for many of you temperatures are already climbing high. It's time to show some flesh!
As we age fat does tend to settle in the upper arms however conscious you are of overall health and weight - in fact weight isn't always a factor. And of course softened muscle tone means that the flesh on our arms is inevitably softer, fleshier and more 'baggy'. There are ways...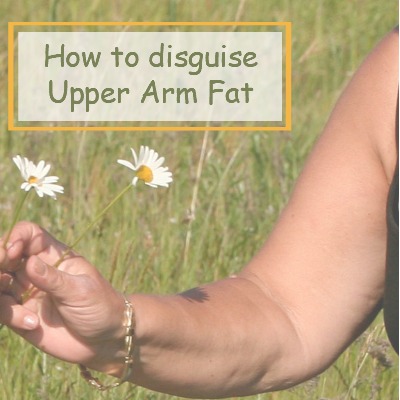 Your Color Analysis pics - changing your hair color
Even when you make changes to your hair and skin tone Color Analysis is rarely caught out! 
Between the two photos below, Lucie has deepened her hair color and gained a tan (well she does live in the south of France!). But skin undertone and eye color never change and Lucie's hair color has only strengthened her natural shade. Even if your hair color changes drastically a little root growth can tell the story!
Lucie sits very happily in the Autumn palette. When you go on holiday do you choose brighter clothes than when you're at home? If you feel more vivacious with a tan it may encourage you to wear your brightest colors.  
See what Lucie has to say in Testimonials!

Allow 'Your Style' to visit you!
The latest features on Color Analysis, Body Shape and Style to your Inbox, twice monthly.
Plus a Free copy of my book 'Shortcut to Style', it works for you, whatever your age shape or size! 
Pamela x
Please share your comments with us ...

Return to Top of Page
Homepage >> Your Style Magazines >> Your Style #115 Mid April 2022