Your Style # 101a - April 2021


Hi there!
Step into Spring with COLOR!
We're beginning to look forward to brighter and warmer days AND we can begin to meet with family and friends from tomorrow, so it's time to let some color into your life!
It's only outside meeting but who'd have thought it could be that exciting to think of tea in the garden. It's even prompted me to make a cake, do try my old favorite below. 
Sadly our beloved Queen has lost her soulmate of 73 years. As with so many ordinary families it's difficult to comprehend such a loss. We send our sincere condolences and our love Ma'am, the Duke's contribution to our country and the Commonwealth is immeasurable.  
I've been looking for Spring's Magic Color! The ONE color that will suit absolutely everyone with Spring coloring.

If you fit the bill, that is if your coloring is Warm, Light and Bright, then WARM PINK is your Magic Color. I've never met a single Spring complexion which doesn't respond favourably to a warm toned pink.  
If you have CURVED HIPS and your shoulders are roughly the same width - whether you are a size 8 or size 28 - you have an HOURGLASS figure.  
You have a well defined waistline and can buy a top and bottom in the same size - you are completely balanced. 
It doesn't mean your figure is perfect!!!  There's no such thing...
TONAL or SEASONAL COLOR ANALYSIS, do they have you puzzled?
Lots of people find that the SEASONS really do not work for them and they're right, they do not work for everyo
Bt if you're not a Season what then?
Wl there are 10 Color Families in all, and one of them is just for you whether its Tonal or Seasonal. The two systems can work completely hand in hand!
I have two lovely ladies who have volunteered to Share their Style. 
Nancy and Ann have very different lifestyles and reading about each other helps us to recognize the differences and yet the common bonds that tie us women together.   

Won't you Share Your Style?
I have been making this loaf for 40 odd years and, as the Weetabix factory is only a few miles from us, it's a cereal my kids were brought up on.  
This is perfect for tea in the garden now we can begin to meet up with friends and family again. It's fat free, full of fibre, easy peasy and did I forget to say it's DELICIOUS! So many variations too!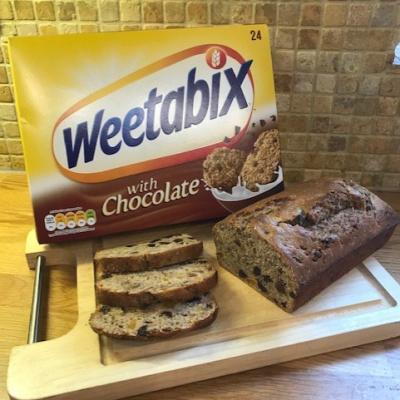 Triple the color fun for the Golden Girls!

This is a feature from a year or two ago that many of you probably haven't seen before.
Jodie, a fashion and style blogger, together with mother Charlotte and step-mother Nancy, prove that it's never to late to look great! I color analyzed all three of them showing that color works across the years and the generations. 
These golden girls (50+, 60+ and 70+) make an intrepid team and have a ball as they encourage each other into colorful and stylish outfits, none of them realizing that their color choices were instinctive and linked in with their own Color Family. 
Now Nancy lives a little farther away friend Lesley makes up the trio. The whole point still: 3 women 3 different colorings 3 different body shapes and having fun! 
Check out the Golden Girls...
love to you all
Pamela x

Do not miss a thing! Get 'Your Style' to visit you ...

Not subscribed? Please stay with us. This free newsletter is issued monthly straight to your INBOX. It covers all new pages / updates through the month. Sign up here ...
All the FREE Resources here for you ...

Please share your comments with us ...

Return to Top of Page
Homepage >> Newsletters >> Your Style #101 April 2021