Low Fat Sweet Treats

Can you be healthy and indulgent at the same time? You sure can with my low fat sweet treats! Looking good and eating healthily go hand in hand but I don't want to feel I'm on a diet. 
Weight creeps on much more easily as we get older and I hate exercise. So to keep my weight under control I cut out fat whenever I can.   
I like my food and don't want to feel guilty reaching for a slice of chocolate cake with my cup of tea and when the grand children come to stay I love to join in with yummy breakfast pancakes.

Crazy Chocolate Cake

400g tin drained chickpeas

3 eggs whisked

1 tbsp vanilla essence

1 tbsp golden syrup or maple syrup

28g cocoa powder

1 cup powdered sweetener

1 tsp baking powder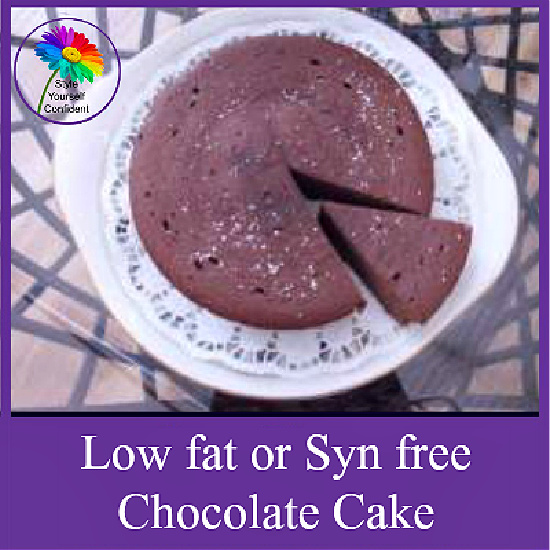 A chocolate cake that's healthy? Yes bizarre ingredients but it works!
Process all ingredients together and place into a 7" round microwaveable dish on High for 7 minutes. Turn out, cool and serve. 
For a celebration cake sandwich two together with a low fat filling on a beautiful cake stand - Nutella or sugar free jam perhaps.
Fat free pancakes

40g oats blitzed finely


2 eggs

1 tsp vanilla paste

1/2 Tbsp granular sweetener

1/2 tsp baking powder

1/4 cup Greek fat free yogurt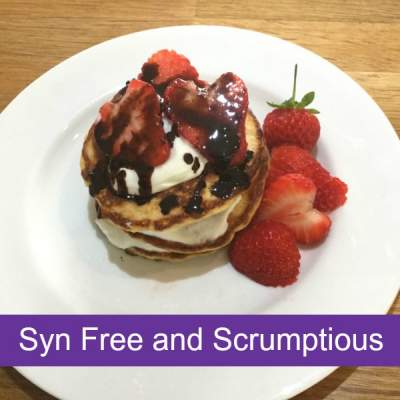 Sandwiched together with fat free fromage frais, banana and strawberries these pancakes are completely fat free. 
A dash of chocolate sauce for the grandkids and they look quite decadent!
Mix all ingredients together and allow to stand for 10 minutes. Drop a good tablespoonful of mix into a hot non-stick frying pan and when one side is cooked, flip over. Eat hot or cold.
Sandwiched together with fat free fromage frais and fresh fruit they look and taste amazing. Instead of bottled sauce I mix a little cocoa powder with a similar amount of honey or golden syrup and microwave for 30 seconds or so adding a spot of water if necessary - minimum calories.
This recipe is from the amazing A Pinch of Nom, the UK's fastest ever selling low fat cookbook.

And... now you're here it would be great if you'd like to look around at the COLORS, SHAPES, and STYLES that help you to Style Yourself Confident.
Homepage - Low Fat Eating - Low Fat Sweet Treats