Ready to wear RED for Christmas?

Think you can't wear RED? The timing is perfect, Christmas is looming and it's the warmest color around. 
Everyone can wear red if you choose a shade that flatters your natural coloring. The important factor is not to be overpowered! There's a shade in every palette and if you don't know your Color Family try the Free Color Quiz.  
Why is Red a Christmas color? 

Although red and green have long been the colors of Christmas they were actually first linked to the Winter solstice. The ancient Celts believed that the green of the holly plant and it's red berries would promote good fortune for the New Year. The tradition of red and green lives on. 
There are, of course, also religious connotations. A holly wreath is symbolic of the crown of thorns and the red berries represent Jesus' blood. 
The idea of Santa in red is often believed to have been generated by Coca Cola but, actually, his red suit was first mentioned in 1881 when Thomas Nast illustrated a Christmas poem and brought Santa Claus to life.
RED is also the color of WARMTH and EXCITEMENT, GLAMOR and FIZZ and all the festive emotions associated with Christmas. 
Whatever your coloring or your taste you will find a wonderful selection of festive colors at Roman. Whether you choose to wear a dress or pants/leggings with a pretty top, Roman has a style to suit everyone. 
If you find it too much to wear red as a solid color then try a print for a touch of festive charm. 
Click the images to see a wide range in your favorite style and many of them are on SALE just ready to treat yourself! 
So how to choose your best RED? read on...
If your coloring is LIGHT

If you're very fair, yes you certainly can still wear red. You just don't need it to be overpowering.
A LIGHT RED is perfect for you - that means you need a color with less pigment, so it's less saturated. Coral red, bright clear red, Watermelon and Bittersweet - all will allow your gentle coloring to shine. Avoid heavy blue reds and deep tomato.
Your color icons: Cate Blanchett, Gwyneth Paltrow, Dakota Fanning.

You are strong and DEEP

The strongest boldest reds are all yours - nothing wishy washy here! 
Your DEEP exotic coloring demands strength and intensity - these reds have intensity and a heavy amount of pigment. True red through to Bright Burgundy and beautiful mahogany.   
Your color icons: Michelle Keegan (right), Eva Longoria, Penelope Cruz.

MUTED for softer tones

RED doesn't have to be 'in your face'!  If you have soft coloring with no obvious undertone, choose a softened richly blended shade that's classy and classic. Elegance without harshness.
Avoid garish tones, choose deep rose or a soft brick red.
Your color icons: Olivia Palermo (right), Meryl Streep, Giselle Bundchen.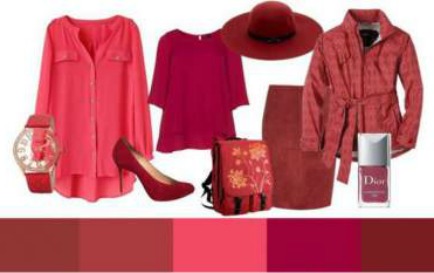 If your coloring is BRIGHT

Your reds are the brightest, clearest and most dramatic.
Your natural coloring has such complete clarity with no apparent undertone that only the true reds will do to balance your brilliance. 
True primary Red, Bright Clear Red and glorious Scarlet - through to Bright Burgundy.
Your color icons are: Katy Perry (right), Andie McDowell, Joan Collins.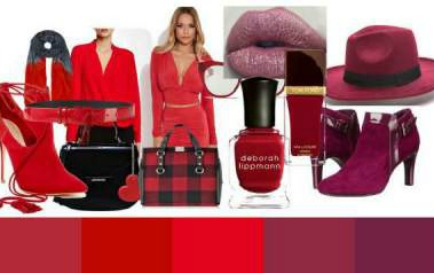 WARM for golden tones

Warm golden coloring needs to be echoed in reds with a warm golden undertone.
Your best reds are Orange toned, brilliant Pillar Box through to Dark Tomato Red and into the Rich Rusts.  Avoid Blue reds which will look cold against your skin.
Your color icons are: Amy Adams, Marcia Cross, Sarah Duchess of York.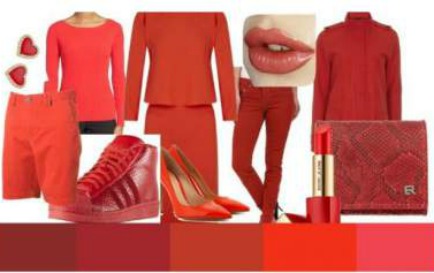 COOL an English rose

A blue undertone to your skin, then you need reds with a Blue undertone too. Scarlet, Crimson, Blue Red, Burgundy and the beautiful Berry shades look fabulous.
Avoid pillar box red and anything with a yellow undertone as it may react against your cool complexion and drain your color or give you a sickly glow.
Your color icons: the Duchess of Cambridge (right), Elizabeth Hurley, Helen Mirren.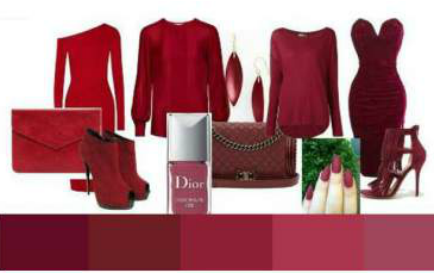 Ready to make a splash or just add a dash!
Still don't know your color family, Color Analysis

Allow 'Your Style' to visit you!
The latest features on Color Analysis, Body Shape and Style to your Inbox, twice monthly.
Plus a Free copy of my book 'Shortcut to Style', it works for you, whatever your age shape or size! 
Pamela x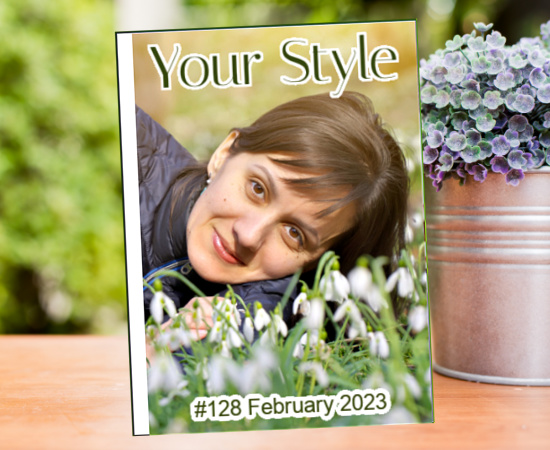 Sitemap or locate all features relating to...
Homepage >> Understand your Colors >> Wear RED at Christmas