Summer Beauty Tips for cool confidence!

Need some fast-track Summer beauty tips?
Even if you have left it 'til the last minute to prepare yourself for the sunshine, there are some great products around to get on track real fast! The magazines have been telling us for months to 'get ready for Summer' - but did we listen?
So apart from the lucky few who come into their own in a heatwave, there are many of us who will always find it difficult to cope elegantly with hot and sticky weather. 
Although there's no instant magic there are a few Summer beauty tips which offer quick-fix solutions so you can cope with the heat at work or at play.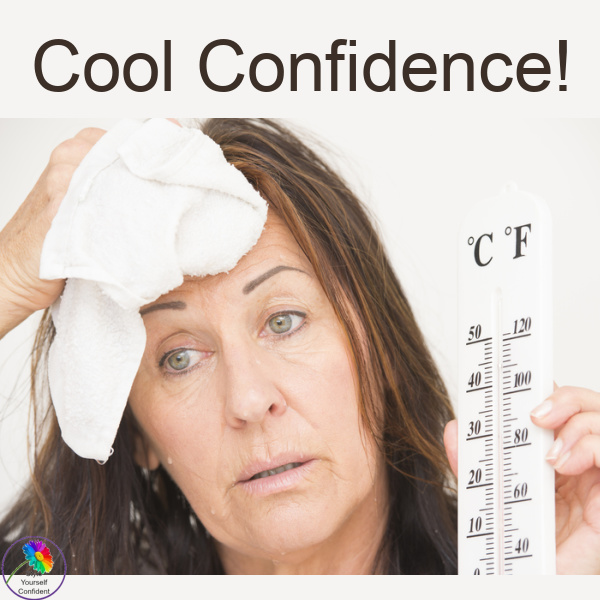 Q. I'm always hot and sticky

A  For 'hot and sticky' read 'uncomfortable - and nothing is worse whether you're traveling or just out and about. This is where you have control so start with basics and think 'comfort'. 
Cool showers, good deodorant and cotton underwear whether you're at home or away; freshly washed hair in an easy to maintain style; comfortable feet and clothes that suit your style and personality - all enable you to feel comfortable.
Forget heavy perfume, choose something light and refreshing and make sure to pop a tiny hand-held fan in your bag for instant cool. 
One last important point - drink lots of water and always keep a water bottle to hand. It's vital that we replenish lost water and o hold onto it with good moisturizer. It's wise to limit your alcohol intake.
Q My makeup just slides off!

A The best summer beauty tips always encourage you to prepare ahead. Treat yourself to a facial or at least a good face mask to deep clean the pores and hydrate the skin before your vacation. 
Sunscreen must go onto bare skin first, allow it to be absorbed before adding a lighter moisturizer than normal to avoid over clogging the pores.
Swap regular foundation for tinted moisturizer or mix foundation and moisturizer together for a touch of color without build-up. Swap regular face powder for anti-shine 'blot' powder and use just where you need it. Don't choose to wear lipstick? Then protect your lips with lip balm or lip gloss.
A good waterproof mascara is essential or, if your eyes are sensitive to the sun, have your eyelashes tinted and use clear mascara. Great for Summer weddings too where tears might be involved!
Wearing less makeup makes for an easier freshen up with gentle face wipes before re-applying a touch of color.

Q My feet and legs aren't fit to be seen

A If your legs have been covered up and neglected for most of the last 12 months you're not alone, I'm notoriously lazy about applying body lotion.
A good in-shower moisturizer will produce smooth legs after a couple of applications. A quick de-fuzz and a bit of instant tan if you need some color. Legs to dazzle!
One of the best summer beauty tips is to treat yourself to a pedicure in advance of the good weather. Add some pretty nail polish and you'll not only have good looking feet ready to show off in open sandals, but you will have vastly improved your comfort.
Remember, comfort allows you to enjoy every occasion with confidence.

Q My hair really suffers in the sun

A Just as your skin needs protection from the sun so too does your hair which can become dehydrated affecting it's color and health.
Have a good trim in advance of your holiday, and pack a good hair conditioning mask. Strong sunshine dries out ends and causes frizz. It can also make a hair colorant look more 'brassy', so take along a toner if you're likely to need it.  

In fact a hat should be a priority on your list of accessories to protect both skin and hair.


Q  I worry about my skin in the sun...
A It's important to keep your skin hydrated, drink plenty of water and ensure that you cleanse, tone and moisturise every night. Exfoliate a couple of times a week and try a soothing home-made face scrub, so the moisturizer can do it's job. 
One of the most important Summer beauty tips is never ever to scrimp on sunscreen whatever your skin type or color. It's obviously important to keep your packing under control when you're planning your travel, but you cannot guarantee that sunsceen you buy in another country is always the same.  
Choose a high SPF factor in your chosen consistency - a high factor childrens sunscreen for your face and wear a flattering sunhat particularly if you are fair skinned. It's not only sensible protection but you'll always look better without a red nose! Remember that sunscreen must be re-applied regularly. 
Q I'm white and pasty when the sun comes out...

A  A perennial problem for me. I hate being snow white but it's not necessary anymore. There are some great products around; go for a professional tan, an easy instant tan, or if you're worried about the effect, choose a color that will simply wash-off.
One of the best innovations is a moisturizer with just a hint of color - apply it as many times as you like to add gentle color. 

Just applying a little color on your shoulders or legs can provide a quick and easy solution if it makes you feel more attractive. Statistics do prove, however, that the number of women using these products has decreased and more and more women are content to maintain a fair complexion. 
Remember - a fake tan does not provide sun protection - so again don't forget sunscreen.


Q Any tips for holiday packing?

A If you've read all these Summer beauty tips, you'll know that addressing your problems helps to center your thoughts on what is important!
A good sized travel bag is one of my holiday must-haves. My choice is Mia Tui which fits on to your luggage and fitted out to carry everything you need. It also makes a great beach bag (or even a city shopper) once you reach your destination. It will hold everything you need - wallet and camera of course, but face wipes, foot spray, extra high sunblock for your nose, hand sanitizer, tissues etc.and of course water! 
You will always wear less clothes than you imagine! Aim to simplify packing - a neutral holiday capsule can be adapted for every coloring. Throw in some brighter colors to liven it up.
Keep heavy shoes and bags to a minimum - sandals with your totebag for the day and something prettier for the evening with a small clutch. Versatile clothing is best; plain dresses and sandals that go from day to evening with some great accessories, cover ups for the sun can also double up as evening wraps. 
Homepage >> Summer Style Tips >> Summer Beauty Tips