GYPO Style Challenge - Capsule Plans
Spring 2021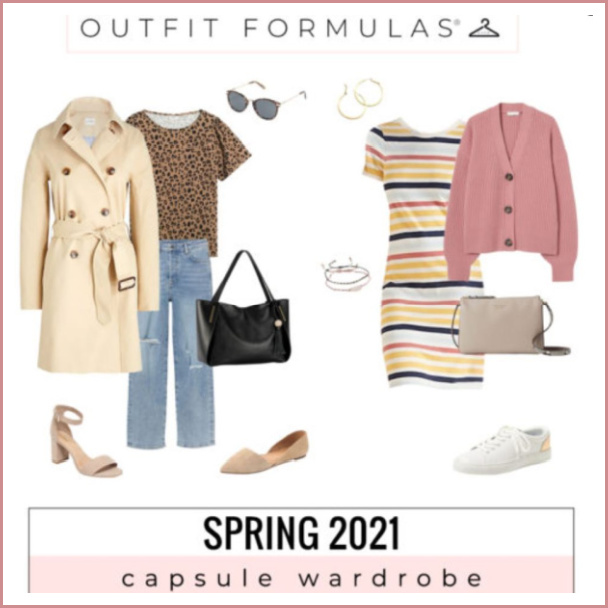 Know the feeling? Open the wardrobe and pull out the same old things?
Daily life is especially stressful at the moment and when you're trying to bouy everyone else up there's little time to deal with your own anxiety.
Let the Style Challenge come to your rescue and inspire you to get up and get going in the morning whatever your lifestyle. Work your existing wardrobe! 
Join stylist Alison Lumbatis and build an on trend capsule wardrobe of stylish and versatile Spring clothes you love! It's the affordable way to have your own personal stylist.
On sign up, you'll receive a shopping list of Springr essentials and accessories. More than that, it will show you how to work and wear your existing wardrobe!

31 days of casual outfit ideas PLUS "dress it up" and "dress it down" tips to adjust each outfit for every Winter event on your calendar!
You get a shopping list and all 31 days of outfit ideas immediately upon sign up.

As a special bonus, you'll receive access to the Style Challenge Spring 2020 Capsule doubling your outfit ideas, save money and more styling options.
Enjoy pairing up closet staples and seasonal trends to curate an entire season's worth of casual daily outfits for EVERY BODY and EVERY BUDGET! 
3 Capsule Wardrobes that works for every Season
Build a beautiful wardrobe of stylish classic essentials specific to your body shape!
On sign up you'll receive a guide to determine your body shape and a 26 piece shopping list of classic wardrobe essentials with links to shop recommended items online or in store.
AND get instant access to 18 days of mix and match outfit ideas designed for each body shape that make getting dressed the easiest thing you'll do all day.
Designed for any size, age or budget!
Join stylist Alison Lumbatis and build a casual CAPSULE WARDROBE for every season of the year!
This is the ultimate capsule wardrobe builder covering all 4 seasons. When you sign up you get a closet staples shopping list + 64 days of mix and match outfit ideas created from pieces on the list. You'll never walk into your closet and wonder what to wear again.
The ultimate guide to a functional, fashionable wardrobe that works for all your daily activities; running errands, days at home, even lunch with girlfriends or casual date nights. 
It features a 20 piece capsule from your favorite stores and you can spend as much or as little as you like. Most people shop their closet first.
You'll get 20 days of outfits and a handy printable of all outfits to hang in your closet for daily inspiration. You'll never again wonder what to wear.
Come and join the Style Yourself Confident Group Board on Pinterest?

To be included just Contact Me with your email address...


Return to Top of Page
Homepage >> GYPO STYLE CHALLENGES