Covered Perfectly - for women over 50
I expect a lot from my clothes...

I expect a lot from my clothes and nothing beats Covered Perfectly for fit quality and style. 
I don't do 'skimpy' - I want something that covers the midriff and tummy, is roomy enough around the sleeves and I like a neckline that doesn't make me too hot. Oh who'd be a woman?
Covered Perfectly are quality!
These are far more than just 'tops', they're quality garments weighty enough to skim the figure but if you want to add a belt or tuck in there's no bulk.
Incredibly this silky soft fabric is totally NATURAL made from European beechwood, so it's breathable, blissfully comfortable and I'm helping the planet!
You won't be disappointed with Covered Perfectly, there's a color and style to suit every taste and they all have the design feature we want most - they actually FIT 'grown-up women'. 
Designs with a difference

The Wrapover top and the Fit and Flare (below) do a great disguising act around the 'middle' and the cascading vest (right) is something else!
A light and pretty chiffon topper just ready to be styled into a vest, a scarf - it even makes a great beach coverup. In several colors and prints, this makes the perfect accessory to any outfit.  

My first Covered Perfectly top was this #1 favorite - the Simple Comfort scoop neck t-shirt. Breathable natural fabric - bliss!
Great with a pair of jeans or as a tunic with leggings and perfect for layering.  So versatile! 

The split-sleeve tunic in such a beautiful Violet was something a bit different for the Winter party season and it certainly received lots of compliments. 
Little did I know that it would also be a hit on the tropical island of Mauritius!

Now although I'm a lover of all things LEOPARD I do like it to be subtle!
So team a touch of animal with the fabulous tops from Covered Perfectly and they (and me) are on to a winner!
Natural fibres in the Popcorn cardigan jacket made it versatile and suitable for every climate. 
I wore it with everything from denims and linen pants through to a lace dress on my recent holiday to Mexico.  It's certainly earned it's place in my wardrobe. 

The attractive color block tops have a real slimming effect courtesy of the panel at the front. 
The soft drape across the tummy area hides a multitude of sins!

Allow 'Your Style' to visit you!
The latest features on Color Analysis, Body Shape and Style to your Inbox, twice monthly.
Plus a Free copy of my book 'Shortcut to Style', it works for you, whatever your age shape or size! 
Pamela x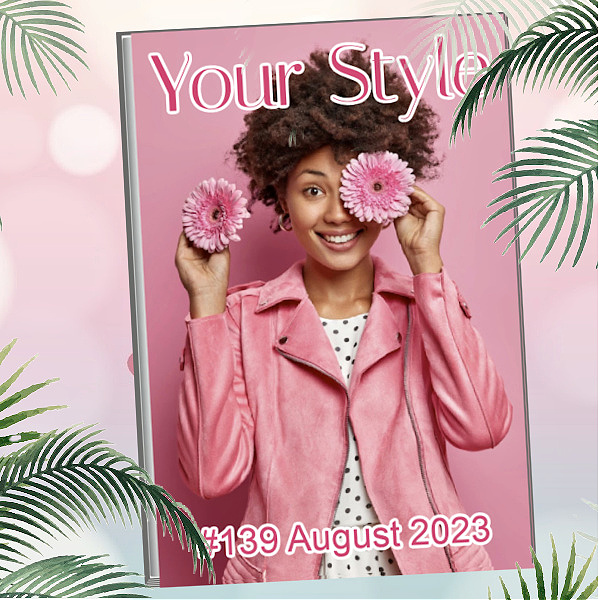 Sitemap or locate all features relating to...