Covered Perfectly - Simple Comfort
The #1 best seller Simple Comfort

Covered Perfectly's #1 best seller Simple Comfort is stylish, flattering, ageless fashion that suits every woman!
I expect a lot from my clothes and nothing beats Covered Perfectly for fit and comfort. I don't do 'skimpy', I want a top to cover the midriff and tummy, is roomy enough around the sleeves and, oh, a neckline that doesn't make me too hot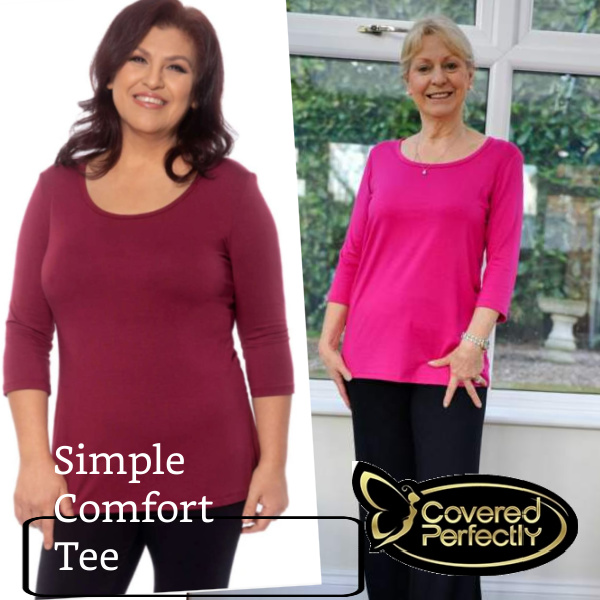 I'm so used to products not coming up to quality or size that for this pink 'Simple Comfort' top I ordered a Medium which, as you can probably see, rather swamps my 5ft 2" frame - I actually only need a Small (size 10/12 UK).
But actually I'm rather 'hippy' so I'm pleased it doesn't show my tummy and I can always add a knot in the side to ring the changes.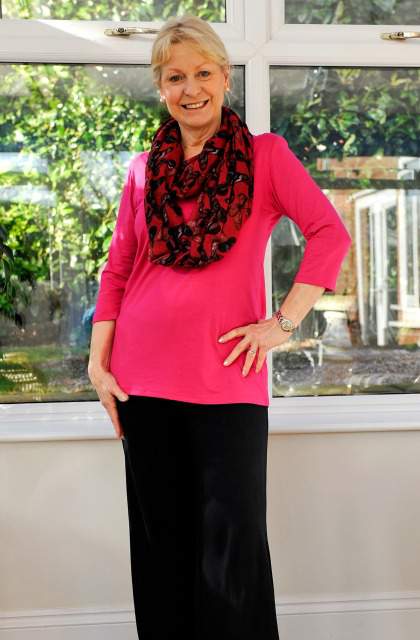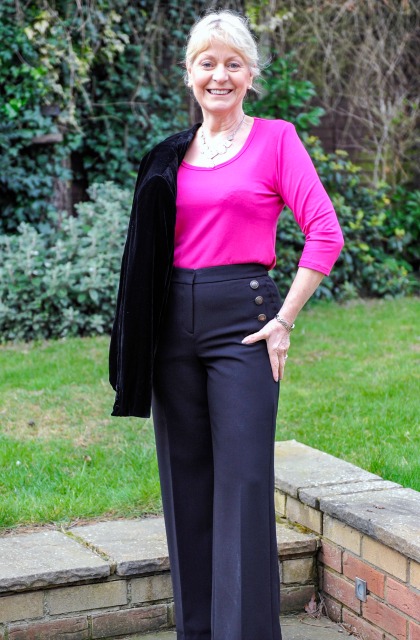 This is the way I like to dress, fuss-free with easy comfort, but smart enough for anything the day throws at me. I like versatility and this top goes easily from jeans or joggers through to tailored pants and a jacket for a dinner date.   
I want my clothes to wash easily, keep their shape and color and, oh, I want them to make me look good too. Not much to ask!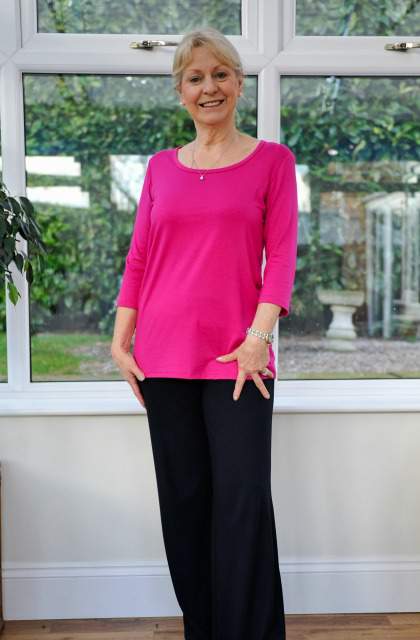 These are far more than just 'tops', they're quality garments weighty enough to skim the figure but if you want to add a belt or tuck in there's no bulk.
Incredibly this silky soft fabric is totally NATURAL made from European beechwood, so it's breathable, sustainable and blissfully comfortable. And I'm helping the planet!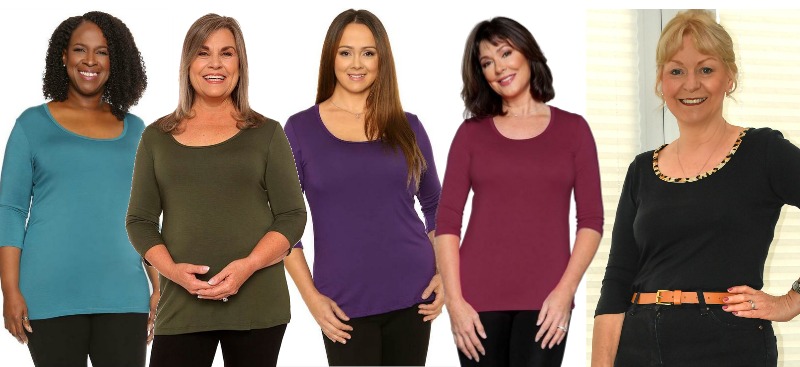 You won't be disappointed with Covered Perfectly, there's a color and style to suit every taste and they all have the design feature we want most - they actually FIT 'grown-up women'. 
This is an innovative range that set out to make flattering clothes for women over 40 (50, 60 and far beyond) and they've succeeded with products accurately cut to size and, unusually, they're made in the USA.

Designs with a difference

The Wrapover top and the Fit and Flare (below) do a great disguising act around the 'middle' and the cascading vest (right) is something else!
A light and pretty chiffon topper just ready to be styled into a vest, a scarf - it even makes a great beach coverup. In several colors and prints, this makes the perfect accessory to any outfit.  

It's a win, win situation for you. If something doesn't fit or you don't like it, just return it within 30 days of purchase for a full refund or excange!
A 30 days refund policy also applies to gift cards. The refund will be applied back to the original method of payment.
Sadly, because of Covid restrictions there is currently no overseas shipping.