Covered Perfectly - a touch of animal!


Now although I'm a lover of all things LEOPARD I do like it to be subtle!
So a touch of animal with the Covered Perfectly simple comfort tops and they, and me, are on to a winner!
Something special to wear for the HOLIDAYS and a useful layering piece for the cold weather all rolled into one. Time to treat yourself!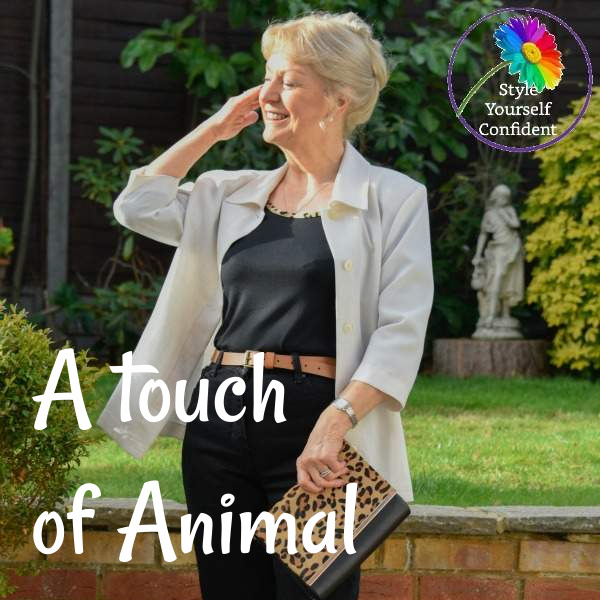 Made in the USA
Covered Perfectly is a fabulous range of tops created specifically for women of a certain age and, surprisingly, it's made in the USA from a totally natural fabric.  
Would you believe that this silky-soft micro-modal fabric is made from European beech wood? So it's breathable, comfortable and (as my grandson would say) I'm helping to save the world!
I don't know about you but I don't do 'skimpy' - I want something that covers the midriff and tummy, is roomy enough around the sleeves and I like a neckline that doesn't make me too hot.
Oh and of course I expect it to wash well and retain it's looks, not much to ask then. The Covered Perfectly range is designed for women like you and me! 
Layering up with a touch of Animal! 
Following the warmth of the UK Summer (we actually have one sometimes!) this useful top can be layered up as the weather turns cooler. This top skims the body with no bulk and it evens sits happily under a sleeveless dress with opaque tights.
All the micro-modal collection will happily take you from season to season but this 'little leopard' has already been to it's first party!
The older I get the more I rely on neutrals but it's important to have something that links your separates together. That's exactly where this little out-of-the-ordinary number wins because it gives you the opportunity to add your own special touch.
The top selling Simple Comfort tee
The top selling Simple Comfort tee comes in a vast range of 9 plain colors and just 2 special ones with a trim. This fabulous tee is the most popular item in the Covered Perfectly range because it fills a gap in every wardrobe and it fits so easily.      

If the black and leopard doesn't do it for you then there's black with a flower trim.

Allow 'Your Style' to visit you!
The latest features on Color Analysis, Body Shape and Style to your Inbox, twice monthly.
Plus a Free copy of my book 'Shortcut to Style', it works for you, whatever your age shape or size! 
Pamela x
Sitemap or locate all features relating to...