Winter and Christmas season
The best and the worst are still to come.
The coldest days and the most brutal weather is yet to arrive but we have holidays and party time on the horizon.
There are some fabulous fashions around to flatter every figure for every occasion. So whether you're sledging with the kids and need an over-sized quilted or heading for glamor with a little black dress - there's something for everyone. 

Looking to step up your style? Here are some easy tips to follow and make sure that you do yourself justice and look good in the Winter chills that are on their way!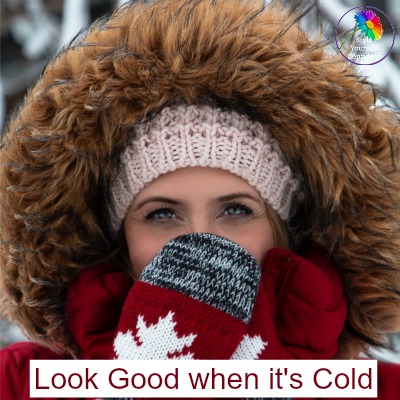 4 great ways to style a Chunky Knit sweater so you can ring the changes and completely change your look. 

Whether you're using an old favorite or looking for a sure-fire winner this season, a cream or Winter white sweater is the most versatile in your wardrobe and set to become your go-to Winter essential.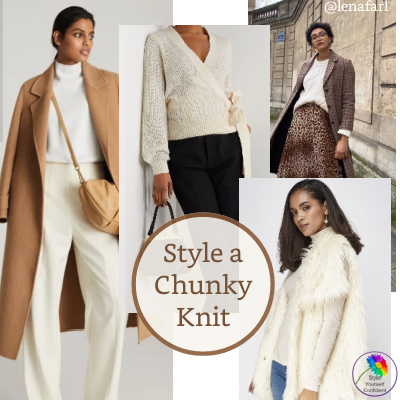 The third Monday of January has been awarded the title of Blue Monday due to a combination of post-Christmas blues, cold dark nights and the arrival of unpaid credit card bills.

But it's not all doom and gloom...
Christmas sparkle - this year we all need some cheering up. So I hope you continue to dress your home for the Holidays.  
Do you follow fashion and the newest trend or, like most of us, do you find yourself instinctively drawn to a particular color theme - it usually starts with Silver or Gold!
This year I'm recycling my favorite dress for Christmas. Like most of us I need a dress that's comfortable enough to cook the dinner; play with the grand children, curl up on the sofa, but striking enough to take me out to dinner or drinks. Haha not many of those this year!!

This is a dress that does it all!

Now it may seem strange to encourage you to forget New Year Resolutions - but come on - whoever invented them must have been a bit of a masochist, January 1st is not the best time!

Setting new goals is a very positive thing to do but what about the achievements of the OLD YEAR. A year in most of our lives includes joy and sadness - do you appreciate and value yourself for the storms you've weathered?read more...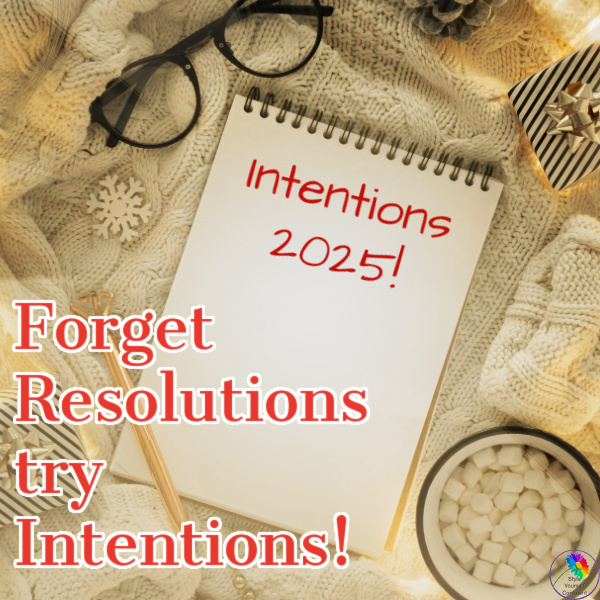 Nothing to wear for the Big Day? Need to take your usual look from casual to party?
Whether you're celebrating at home or straight from the office, with just a few simple accessories you can rev up your style.
Check out this guest post from Claire Kennedy of Sewing Artistry.
DRESS for the OFFICE PARTY shows how you can look forward to and really enjoy this annual event. But with just a few cautionary notes thrown in!
A big thank you to my friend and colleague Ann Reinton who has allowed me to adapt parts of her article 'Office Party Etiquette'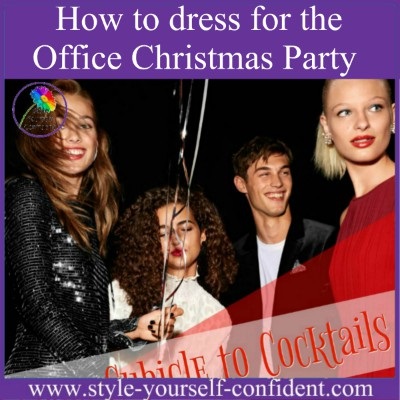 Dreading the office Christmas party? It's that time of year again and it's easy to run away put your head down and try to avoid it altogether.
Whatever your reason for wanting to avoid the event there are ways to cope.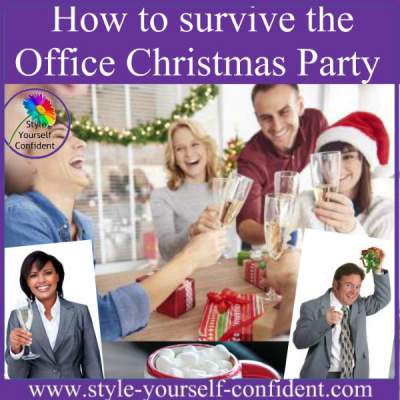 Homepage >> Winter and Christmas Season