Style a Chunky Knit 4 ways

Looking to style a chunky knit sweater in several different ways will make the most of your wardrobe now the cold weather's here! 

Whether you're using an old favorite or looking for a sure-fire sales buy, a cream or Winter white sweater will become one of the most versatile items in your wardrobe. 
Any cream or ivory sweater is versatile and useful but a heavy knit provides the size and weight you need to add extra layers underneath without the need for a coat. It will quickly establish itself as your go-to Winter essential.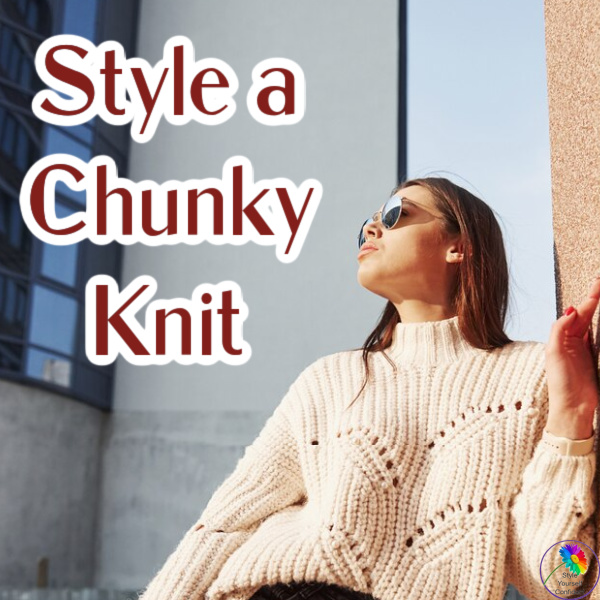 Bring light to your complexion

Bringing light to your complexion in the darker days of the year gives your looks a real lift. Whether you're a blonde, redhead or brunette you'll find a flattering shade of Ivory, Cream or even pale Taupe to flatter your natural coloring. 
Ivory is play-safe for all complexions and looks good with virtually all  stronger tones whatever your color palette; and it provides a solid background for a wide range of different accessories.

How will you style a chunky knit?

It's always worth spending a little more on a garment that will wash, wear and keep it's looks. Your style will depend on lifestyle and how you spend your time.
Accessories are the name of the game so take a few minutes to trawl your closet and dig out whatever you have in the way of scarves, hats, gloves etc.    

Euro Chic
Style a chunky knit with Winter white pants and you always create a touch of glamor because white or cream just isn't really 'work appropriate'. So pile on the euro chic luxe with snakeskin boots and always tortoiseshell sunglasses.
A palette of camel and tan with the same cream chunky knit creates an effortlessly chic Winter look whatever your schedule.

Pattern Mixing

I came across this stylish lady, @lenafarl, who makes pattern mixing appear seamless. Keeping to the same neutral color palette and a similar size print means there is easy transition between the leopard print and check. 
It's important that one design doesn't over power the other. Right above, the paisley skirt would sit happily beneath another check trench coat as the patterns are of a similar contrast so one print doesn't over shadow the other!
The cream jumper takes center stage and other accessories are kept neutral.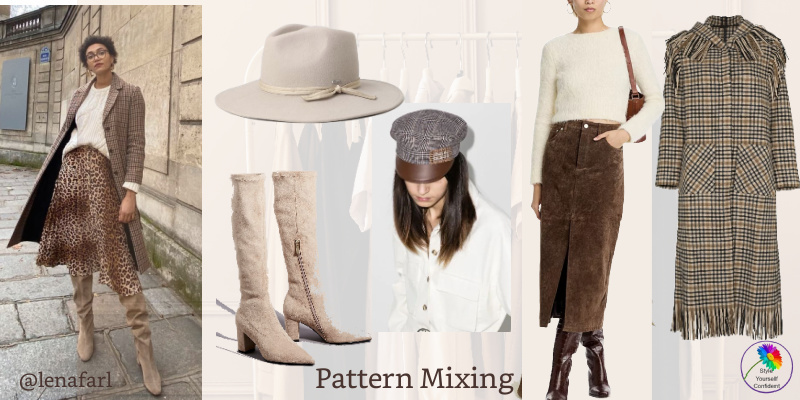 Hit the Mall your way!
Start the day in your favorite denims and a simple cream chunky knit and you're all set for the errands of the day. 

Switch accessories and your minimal outfit gains confidence with a pop of co-ordinated color. Layering is always stylish and a faux fur or shaggy look gilet on-trend and comfortingly warm.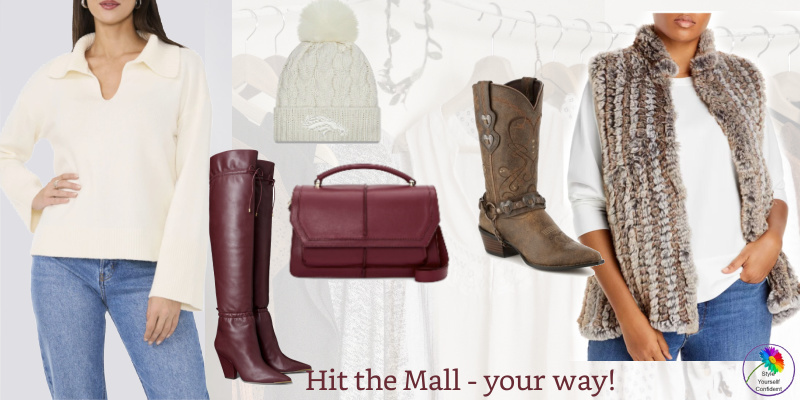 Cocktail time

You can even style a chunky knit through to party time. This flatteringly pretty wrap-over has ties at the side to create a perfectly fitted silhouette. Keep it sleek and sophisticated with tailored pants and add a silk camisole for modesty.
Cut out the chill for daytime with a warm turtle neck. 

Shop the Post

Allow 'Your Style' to visit you!
The latest features on Color Analysis, Body Shape and Style to your Inbox, twice monthly.
Plus a Free copy of my book 'Shortcut to Style', it works for you, whatever your age shape or size! 
Pamela x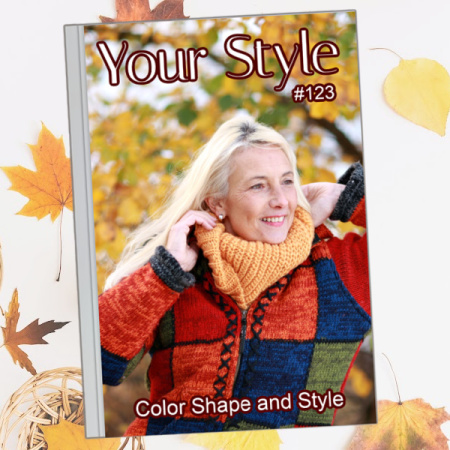 Sitemap or locate all features relating to...
Homepage >> How to Style >> 4 ways to Style a Chunky Knit