Want to change your Hair Color?

Want to change your hair color? Well you can of course at any time, but it helps if you stop to think for just a moment. What sort of result do you want to achieve?
If you want to create drama then the sky is your limit - see the lovely Zandra Rhodes at the foot of the page. But if you want to get - dare I say - a more socially acceptable and certainly more attractive result that flatters your natural coloring and complexion, then choose a shade that works with your coloring.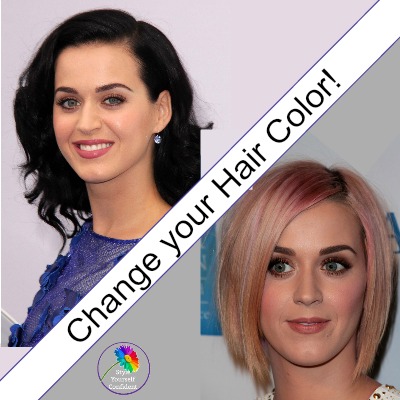 Choose a color to complement 
Just like the clothes you wear, your hair is next to your face and some shades will flatter you and some may not do you any favors!

You can enhance your hair color or even go for a complete change very successfully if you follow a few guidelines and choose a color to complement. 
Undertone - Choose Warm or Cool

I talk a lot about Warm or Cool undertones on this website.
Both your skin and hair are designed naturally to complement each other. If you want to change the color of your hair, then it's wise to follow the natural undertone of your skin. 
Big changes like light to dark or dark to light is always difficult - but if you stick to the same undertone you can sometimes get away with a more drastic change. 
Warm undertone - Spring, Autumn or Warm
If you have a Warm undertone to your skin, you will probably belong to one of the 3 Warm color families - Spring, Autumn or the Warm tonal family.

You always have a kind of golden glow - from strawberry blonde through to rich deep auburn. If you want to change your hair color choose from the warm palette - gold, copper, auburn, rich chestnut depending on whether you are fair or dark. 

If you are covering grey with a professional stylist, you can choose to have 2 or 3 shades applied together to keep your look natural, avoiding a solid artificial look.
Cool undertone - Summer, Winter or Cool

If you have a Cool undertone, you are likely to belong to one of the 3 Cool color families - Summer, Winter or the Cool color family.
Cool skins have a blue undertone and need ash tones to complement - ash blonde hair through to the deepest ash brown.
If you are adding color ensure that you maintain cool tones as golden/warm tones can look 'brassy' and make your skin look yellow, particularly if the color is fading. No hair is 100% Cool but any red tones should be discouraged.

Beware! Hairdressers love warm tones, but you should avoid golds, coppers etc. and use a silver shampoo if you need to tone color down.
WINTER - Although you are Cool, Deep and Bright with dramatic contrast your hair will usually transition into a delightful silver and you will still retain the beautiful contrast. In the same way you can actually be a successful blonde as long as you stick to ash tones and don't compromise your skin color. I would however suggest that you consult a good hairdresser for such a dramatic change.

Consider the Value - Light or Deep
The value of a color i.e. whether it's Light or Deep is also important!
Dark hair and eyebrows against fair skin is what gives clarity and contrast to Katy Perry's stunning coloring - it's often called the 'snow white' look.
With blonde hair the contrast and the clarity is lost. It is difficult to lighten dark hair to this degree so the color is difficult to control.  
Keep dark hair dark and enjoy the drama of different tones. Choose burgundy or chestnut for Cool skin; copper, mahogany or rich auburn for Warm skin.

And the Chroma - is it Bright or Soft?
Angelina Jolie's natural coloring is soft - the complete opposite to Katy Perry. 
The dark hair and bright red lipstick is too harsh for her skin tone.
To add color while retaining softness, change your hair color carefully and with subtlety. Ash, pearl or beige blonde highlights will enhance or blend in the gray.
Brighten your blonde
A fair haired child? Then you will almost inevitably have darkened slightly. Add highlights to introduce a brightness and freshness which retains a youthful look. This will always look better if you can follow your skin tone. 
Flatter a warm skin tone with golden blonde and a cool skin with ash tones - a pearl or champagne blonde will suit either. A mixture of Highlights/Lowlights is effective at covering grey as one solid color is often too heavy.
If you're a Drama Queen!

Who's to say what's right or wrong? Would Zandra Rhodes have attracted such attention in her early days without her trademark locks? If you're in a creative environment it might be the way to go.
Are you safe or experimental? It's your choice whether you choose to follow the guidelines above or whether you want to make a statement!

To change your hair color is such a personal thing so go with what's right for YOU and your LIFESTYLE!
"Red hair Sir, in my opinion, is a dangerous thing!"
Jeeves, P G Wodehouse
Allow 'Your Style' to visit you!
The latest features on Color Analysis, Body Shape and Style to your Inbox, twice monthly.
Plus a Free copy of my book 'Shortcut to Style', it works for you, whatever your age shape or size! 
Pamela x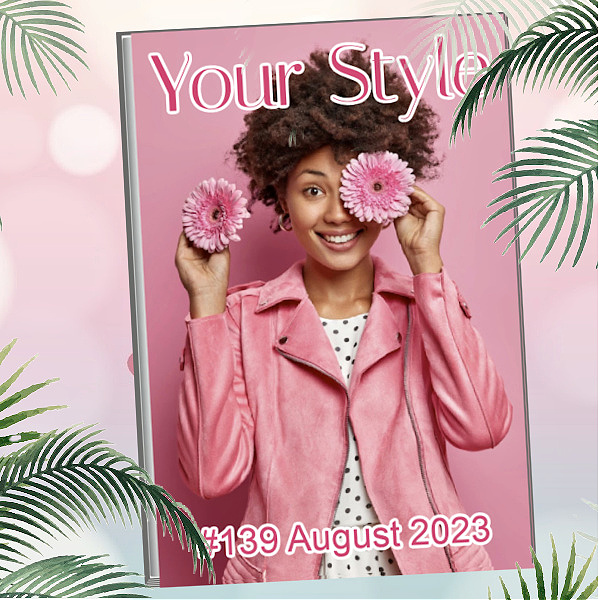 Sitemap or locate all features relating to...