Roman Originals Separates

I rarely do styling posts but ROMAN ORIGINALS separates are things I constantly turn to and I'm happy to share. 
I'm a sucker for separates that span the seasons. Anything that packs for vacation and also doubles up for Holiday and party time is a sure winner for me. Such is this amazing pair of wide leg pants that I've been wearing for a couple of years now. 
Roman Originals is a great choice for women of a 'certain age' because every aspect is generous - size, fit, quality and styling - and they have amazing SALES!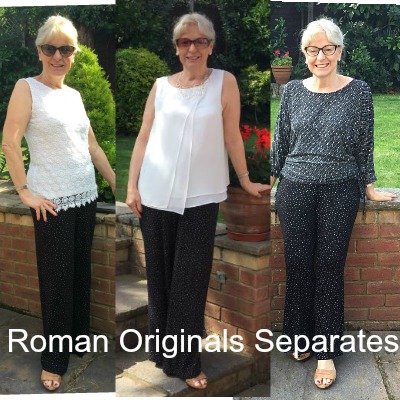 They work for every season...
Wide legged pants are a favorite of mine and they're flattering for so many figures. They're casually elegant and they manage to make my legs look longer. Most importantly, they're darned comfortable and useful all year round.  
I paid £25 and, although the black spot is currently unavailable you'll find alternatives in both plain and spot fabrics at Roman Originals separates.  
Tops too...
I bought the three tops (you see above) at the same time and, again, they are a useful wardrobe addition throughout the year.  
Both the double layer silky wrap top (white and pink above) and the daisy patterned lace jersey top are about £25 although you'll sometimes find them at sale price. 
Nothing is gifted here, these are items from my wardrobe and my choice! 
Summer and Winter wear
This is how I teamed the black pants over the Christmas period and there is always plenty of choice for party tops and evening separates.  
You may have also seen me in the ivory double wrap top as part of the Mini Chanel Capsule (pictured near right). 
So yes I will whole-heartedly encourage you to take a look at Roman Originals separates - they are always stylish and perfect for women of a 'certain age'. 
You'll find separates, knitwear, dresses and even outerwear.
It's always one of my first ports of call when I'm going on holiday for tops and dresses and I'm always keen to check it out at Saletime. 
Roman Originals delivery & shipping

They offer FREE delivery in the UK orders on orders over £25. 
And FREE International delivery on orders over £50 and for orders under £50 it's only £4.00.
As with all online shopping, please do check the size guide - but you won't be disappointed with the fit! 

Allow 'Your Style' to visit you!
The latest features on Color Analysis, Body Shape and Style to your Inbox, twice monthly.
Plus a Free copy of my book 'Shortcut to Style', it works for you, whatever your age shape or size! 
Pamela x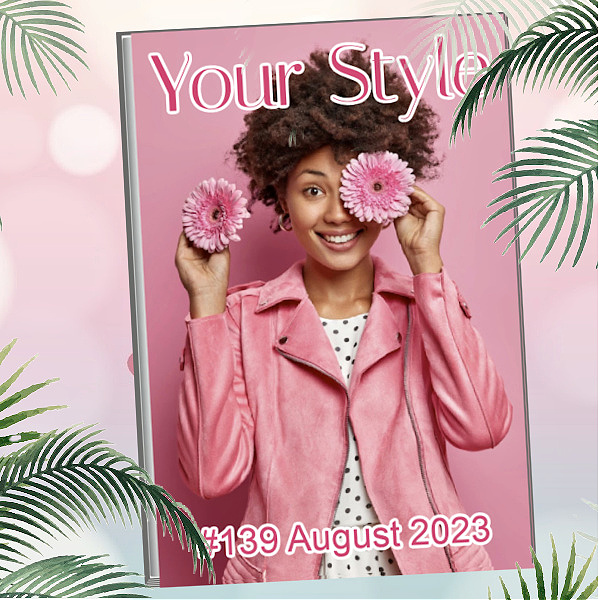 Sitemap or locate all features relating to...
Homepage >> My Style >> Roman Originals