Low Fat Eating
Low Fat Eating brings you a few of my favorite recipes.
If we're talking about how to FEEL GOOD and LOOK GOOD healthy eating is part of looking after yourself.

Weight creeps on much more easily as we get older and I'm not good at exercise so while I want to keep my weight under control I don't want to feel that I'm on a diet!

Keeping the fat content to a minimum in ordinary everyday recipes along with plenty of fruit and vegetables is my way of healthy eating. It suits my digestion and means that I can still enjoy some filling carbs without worry.
I'm starting with a few of recipes that certainly don't look or taste as though you're watching your waistline!

Dining solo or feeding a crowd, there is little that's more comforting and heart-warming than a bowl of hot home-made soup.
But time is short and you need recipes that throw together. I like uncomplicated!
Good soup recipes are low fat eating at it's best. These recipes are quick, delicious, filling, nourishing, good for the figure, impressive to serve and cheap to make.  What's not to like?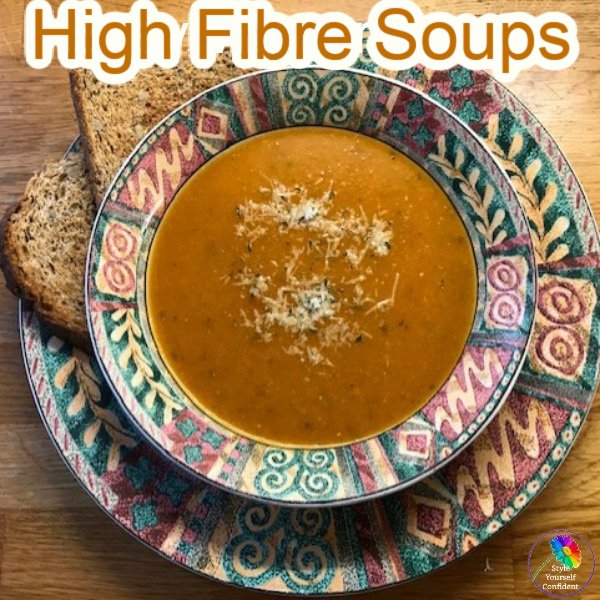 Can you be healthy and indulgent at the same time? You sure can with my low fat sweet treats!  
I like my food and don't want to feel guilty reaching for a slice of chocolate cake with a cup of tea; and when the grand children come to stay I love to join in with yummy breakfast pancakes.

And... now you're here it would be great if you'd like to look around at the COLORS, SHAPES, and STYLES that help you to Style Yourself Confident.
Homepage - Low Fat Eating