Easy Winter Soups

Today I'm sharing my favorite easy Winter soups because healthy eating is part of looking and feeling good about yourself.
A quick lunch, a comforting filler in front of the fire, dinner party, holiday time - there's nothing easier, more inviting and even impressive to put on the table than a bowl of warming home-made soup.
But time is short so you need a few recipes that throw themselves together. I like uncomplicated, if it needs clever chopping it's not for me! 
These easy soup recipes are quick, delicious, filling, nourishing, good for the figure, impressive to serve and cheap to make. What's not to like!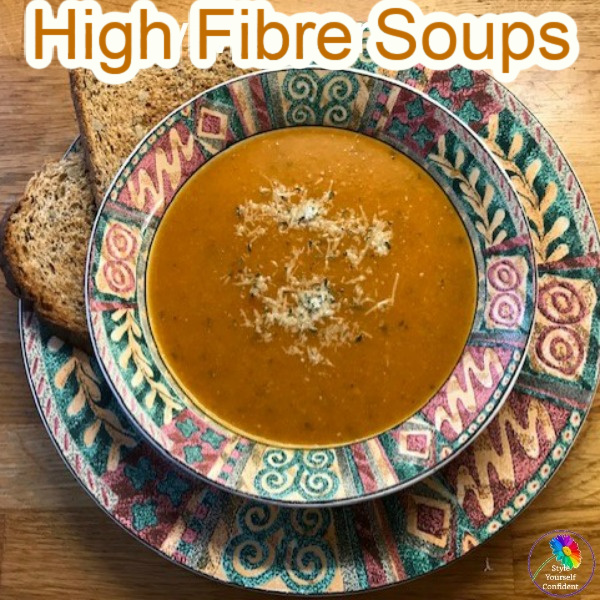 Add some tasty bread or toast of any description, a sprinkle of parmesan or fresh herbs and it's a feast for the eyes too. A chunk of cheese makes it into a complete lunch or dress it up for a dinner party starter.
They're all perfect to freeze so whether you're dining alone or feeding a crowd, you can have something ready when you come in from the cold. These easy soup recipes are old, too long ago for me to know where they came from. 
Always adjust the seasoning to your taste but the flavor of these easy winter soups will mature when allowed to stand for a while. If you can make it the day before even better - and of course easier for you.  
Red Lentil and Tomato

1 onion, 2 medium carrots, 2 celery sticks

7 oz red split lentils
Tin tomatoes and 2 Tbsp tomato puree

3 pints veg stock, 1 Tbsp balsamic vinegar

Salt and freshly ground black pepper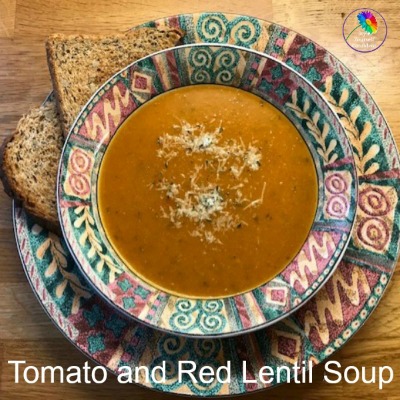 Peel and roughly chop onion, carrots and celery. Saute in oil or low calorie spray for a few minutes, stir in lentils, tomato puree and tinned tomatoes. Stir for couple of minutes then add stock and 1 tspn balsamic vinegar. 
Bring to boil, reduce heat and add balsamic vinegar. Cover and simmer for 35 – 40 mins. Whizz with hand blender and season to taste.
** Option to spice it up: add 1 tspn cumin and 1 tspn chilli flakes when sauteeing.

Tex Mex Soup

1 lge onion, 2 sticks celery, 1 red pepper

2 cloves garlic,

1 tsp each cumin and oregano
½ tsp chilli powder
1.5 litres vegetable stock
4 Tbsp tomato puree
1 tin of each tomatoes, red kidney beans and sweetcorn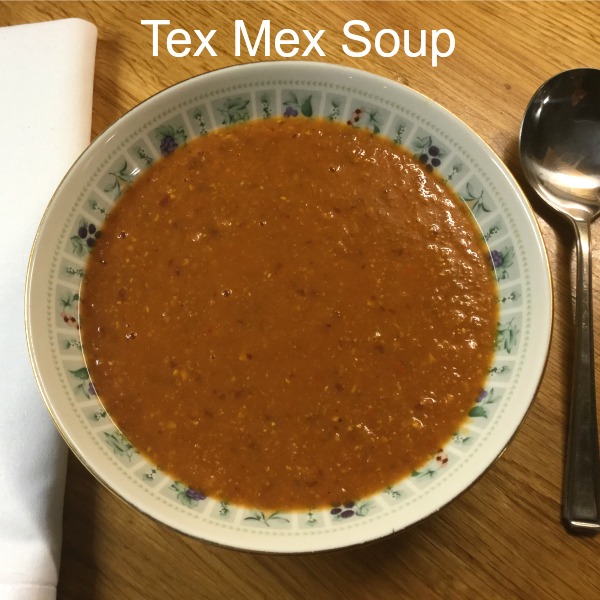 Peel and chop onion celery red pepper, saute in low calorie spray for 5 minutes.
Stir in herbs and spices, pour in stock, tomato puree and tin of tomatoes. Bring to the boil then reduce heat, cover and simmer for 15 mins.
Drain and rinse beans and sweetcorn, add to pan. Simmer 5-10 mins to heat them through. Blend as much or as little as you like for your choice of texture. I often make double this quantity and may add an additional tin of butter or cannelini beans if I want it thicker still. May not need any further seasoning.
* A couple of days on easy winter soups will help you to drop couple pounds for the Holidays!
And... now you're here it would be great if you'd like to look around at the COLORS, SHAPES, and STYLES that help you to Style Yourself Confident.
Homepage - Low Fat Eating - Easy Winter Soups