Winter Color Combinations? Need inspiration?

Now where do I start?

A recent query was "I need inspiration for Winter color combinations"
"Just had myself analysed for colour and came out as a deep, cool, bright.  Can you suggest any great colour combinations I can use for a capsule wardrobe.  Something more interesting than red and blue and red and black would be great."
And it can be difficult - the pleasure of holding your beautiful new Color Swatch in your hot little hand somewhat evaporates when you look at it and think "What on earth am I supposed to do with it?"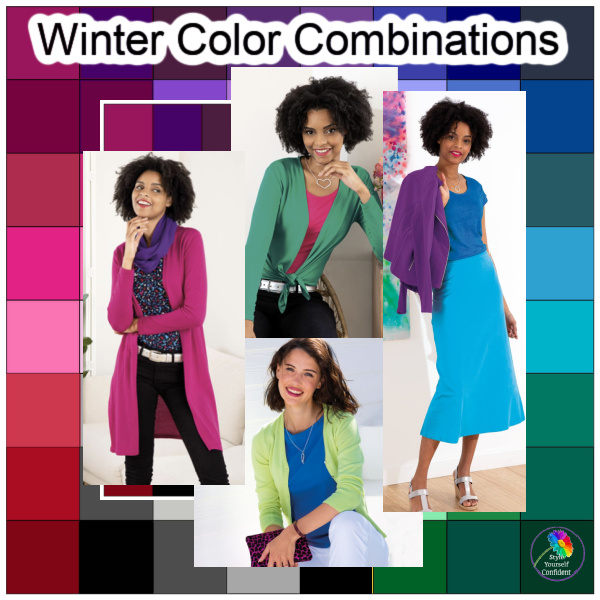 It's a perfect question

because, quite frankly, however long I've been in this business I always need new inspiration for color combinations too. It's far too easy to spout out the same old info and think that the wardrobe for a lady with Winter coloring has to evolve around black or navy as her main neutrals.
I know you've been told that all your Winter colors have the same characteristics and will all harmonize together - but initially that takes a bit of believing.
Color is Magic! but unless it's presented to us on a plate, putting an outfit together can be a daunting task in the stores.
and needs the perfect inspiration...

Inspiration comes from the clever team at Kettlewell Colours. They make a beautiful range of separates in jersey and 100% merino wool - and they make them in every color for every Season! 
The superb photography is a brilliant way to visually understand your color swatch and how you can co-ordinate and harmonize outfits in your own wardrobe. 
And now Kettlewell Colours have come up with 24 new and exciting Winter Color Combinations!

Copy your favorites - who wants to look like everyone else?


The Kettlewell range is beautifully photographed so that we can all see just how all these various shades will co-ordinate and blend together with endless variations. Use your existing wardrobe basics and bring them to life with one or two additions in bold accent colors. Tops in patterns and plains completely transform neutrals. Brilliant inspiration!

It completely takes the mystery out of Color Analysis when you see the garments in Winter colors modelled so elegantly by models with the same natural coloring as your own. And, yes, you can have a Winter with blonde hair!
Pinks can be bright or icy, but always sharp and crisp. You don't have to completely forgo pattern either. Here are some ladylike and feminine styles to take you out and about.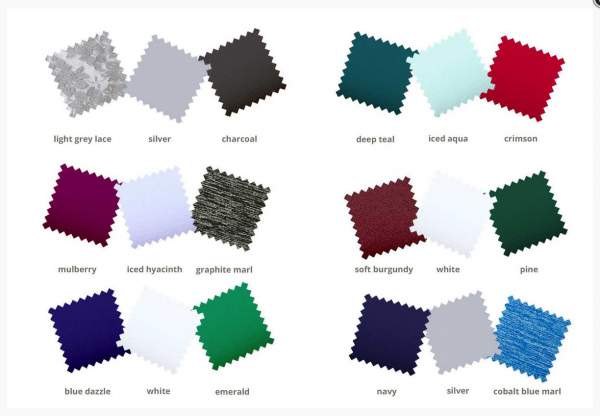 Ever wondered how to wear Winter color combinations in the Summer. The crisp icy shades really come into their own in the heat at holiday time - Winter colors will make you look good every season of the year.

Party time! You can find your fabulous colors in velvets, shimmers and lace.

Homepage >> Winter Season >> Winter Color Combinations