Winter Color Combinations - need inspiration?
"..something more interesting than black and blues!"

A recent query was "I need inspiration for Winter color combinations"
"Just had myself analysed for colour and came out as a deep, cool, bright.  Can you suggest any great colour combinations I can use for a capsule wardrobe.  Something more interesting than red and blue and red and black would be great."
And it can be difficult - the pleasure of holding your beautiful new Color Swatch in your hot little hand somewhat evaporates when you look at it and think "Now how do I make magic?"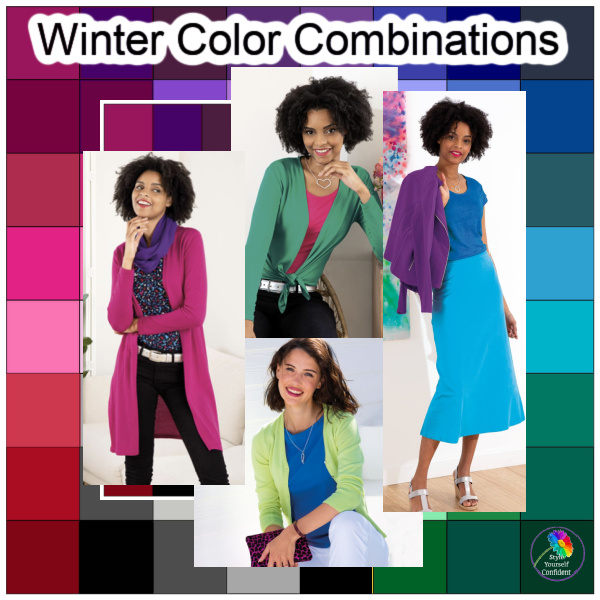 It's a perfect question

because however long I've been in this business I need inspiration too! It's far too easy to spout out the same old info and think that a winter wardrobe has to evolve around black or navy.
You've probably been told that all colors from the Winter season will blend together but that takes a bit of believing!
Color is Magic! but unless it's presented to us on a plate, putting an outfit together can be a daunting task.
and needs the perfect inspiration...

Inspiration comes from the clever team at Kettlewell Colours. They make clothes in every color for every Season!  
The cleverest part is that every color within a Season harmonizes with all the others. They all have the same color characteristics which mean they look fabulous together and fabulous with your Winter coloring!
That makes it easy to team separates from year to year.  
Beautifully photographed...
The Kettlewell range is beautifully photographed so that we can all see just how all these incredible combinations work together with endless variations.
Use your existing wardrobe neutrals of grey, black and navy and bring them to life with one or two additions in bold accent colors. Tops in patterns and plains completely transform neutrals. Brilliant inspiration!

There's no mystery!
It completely takes the mystery out of Color Analysis when you see the garments in Winter colors modelled so elegantly by models with the same natural coloring as your own.
Winter colors are bold and dramatic, strong and yet icy, to balance your own strong and almost exotic coloring. 
Many Winter ladies have glorious white or silver hair which means that, yes, you can have a Winter with platinum blonde hair too. Gail (shown above) who blogs at isthismutton.com wears Kettlewell Colours so beautifully! 
Exciting Winter color combinations!
Kettlewell frequently introduce exciting new Winter color combinations - sometimes with photos as inspiration and sometimes showing them as fabric swatches.  
Ever wondered how to wear Winter color combinations in the Summer. The crisp icy shades really come into their own in the heat of Summer and vacation time.
If you have Winter coloring, Deep, Cool and Bright, you will look wonderful in these colors through every season of the year.

Allow 'Your Style' to visit you!
The latest features on Color Analysis, Body Shape and Style to your Inbox, twice monthly.
Plus a Free copy of my book 'Shortcut to Style', it works for you, whatever your age shape or size! 
Pamela x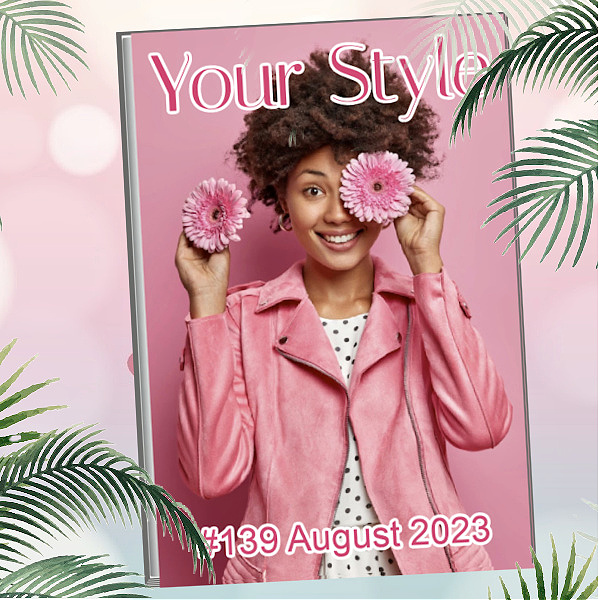 Sitemap or locate all features relating to...
Homepage >> Winter Season >> Winter Color Combinations