Mushroom Bruschetta
Looking good and feeling good go hand in hand! All the Healthy Family Favorites are quick, easy on the purse, and need no particular skills!
If you've got a recipe that would fit into this section and you'd care to contribute please Contact Me.

Mushroom bruschetta
This is posh mushrooms on toast and is brilliant for breakfast, lunch or even an appetiser. 
Although this feeds 2 you don't have to weigh exactly just throw in what you have. 
250g sliced mushrooms

2 garlic cloves or 1/2 tspn dried garlic

25g low fat crm cheese or creme fraiche

chives or dried herbs to taste

salt and pepper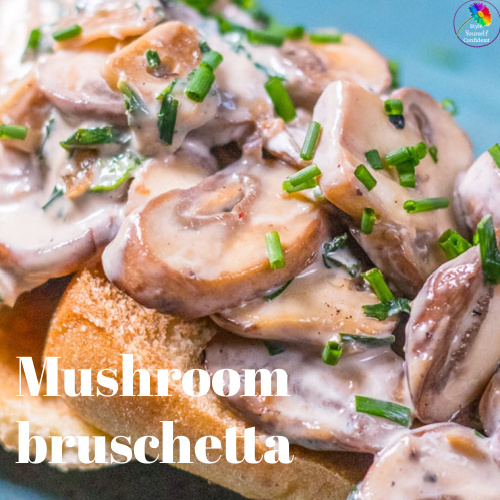 from Pinch of Nom
Saute mushrooms 'til they start to soften then add garlic and continue for a couple of minutes 'til soft. Add cream cheese and mix it through, then season, that's it. Serve on hot toast or, for a proper bruschetta, ciabatta. So tasty!
And... now you're here it would be great if you'd like to look around at the COLORS, SHAPES, and STYLES that help you to Style Yourself Confident.
Allow 'Your Style' to visit you!
The latest features on Color Analysis, Body Shape and Style to your Inbox, twice monthly.
Plus a Free copy of my book 'Shortcut to Style', it works for you, whatever your age shape or size! 
Pamela x
Sitemap or locate all features relating to...
Homepage - Low Fat High Fibre - Family Favorites - Mushroom Bruschetta