10 steps to Look polished and well groomed
How to look polished and well groomed now we're ready to get out there once more?
Most of us have cut corners while we've been at home and normal routines have been abandoned as we've tried to take care of ourselves through the entire trauma!
After all who cares whether you've shaved your legs when you're on Zoom!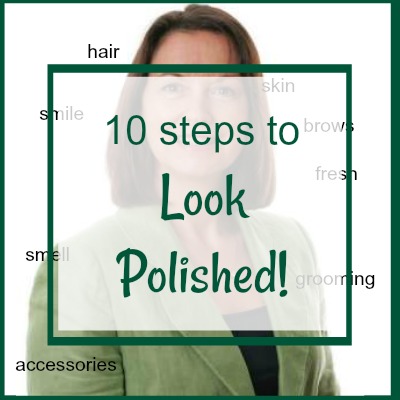 Just regular habits...
Good grooming is about getting about into regular habits and taking care of yourself. It costs nothing but the 'first impression' that's created every day is priceless!

Adopt easy to maintain habits so you can be consistent with the polished look you want people to associate with you.
1 Bathe or Shower daily
Overall health depends on personal hygiene. It's essential to bathe or shower at least once every day. If you're going out in the evening or it's very hot you may need to do it more.
Use an in-shower moisturiser or oil in your bath to get your skin ready for Summer and save time on body lotion.
Wash hands every time you visit the bathroom, contaminated hands spread disease. Poor personal hygiene is anti-social to those around you and it says that you don't care about yourself.


2 Keep fresh
Now to retain that freshness. Exfoliate where necessary and use an effective deodorant and anti-perspirant.
Body odor can quickly develop whether it's warm outside or heated inside. No-one can stay fresh all day so keep wet wipes to freshen up if necessary particularly if you're working in close proxiity to others.
Even if you're wearing hosiery, make sure your legs are 'de-fuzzed'; exfoliate then apply a good body lotion or cream. 
Wear clean underwear every day and only wear outer clothes a second time if they smell and look perfect. Check your clothes before hanging back in the closet after wearing.
Ensure that you smell sweet, choose a light perfume and make it your own. Avoid anything strong or heavy. Nothing is more delightful than being complemented on the way you smell!
3 Wash your Hair

Wash your hair at least every 2 or 3 days - everyone's hair responds differently and you'll know when it starts to look less than perfect. Find a style that suits you and is easy to manage.  Brush or comb it several times during the day.
Hair is your 'crowning glory' and it's a major factor in looking attractive and well groomed. But... high maintenance styles and coloring can be expensive so your choice of style and color needs to suit your pocket too. 
It's not necessary to spend a lot of money. Unless I need a special treatment or toner I use Alberto Balsam, a good inexpensive shampoo and conditioner. 

4 Clean your teeth
Clean your teeth at least twice a day, morning and evening. Check your teeth in the mirror after lunch as food between teeth is very off-putting, clean them again if possible.
Clean and healthy teeth with regular visits to the dentist will ensure fresh breath and a beautiful SMILE! A smile gives a particularly attractive well groomed and polished look, and is one of your best assets! 
Attractive teeth are youthful! If you're feeling self conscious, consult your dentist. Alternatively, there are plenty of inexpensive products on the market that will help you to whiten your teeth.

5 Complexion and makeup
Take care of your skin and it will pay dividends with an improved complexion. Makeup will not harm your skin but not removing it properly will!
A good face scrub initially will help to lift tired looking skin then use a regular cleanser and moisturiser every day. Olay provide plenty of choice at a sensible pricepoint whatever your skin type.
A natural looking makeup on good skin makes a woman look more attractive, polished and professional. In fact it's often said that women who wear makeup earn more than those who don't. 
As we get older stray hairs just sort of 'happen' around the chin and upper lip so a facial hair remover is useful. Don't ignore your eyebrows either, they provide the frame to your face and have a great impact on your total look. Neatly tended, well shaped brows are essential to good personal presentation.


6 How to look polished - Nails

Your hands are always on show. Keep finger and toe nails clean, trimmed and cared for with a regular home manicure. A professional manicure isn't necessary if you take good care of them yourself. 
Invest in a quality emery board, file and shape your nails in one direction i.e. from the outer edge to the center. Take care of your cuticles to prevent them becoming ragged and use hand cream regularly so that your hands stay soft and pretty. 

A little extra shine  or polish shows a touch of finesse - even if it's only a nail strengthener. If you like to use color, choose something like the new gel polish that will keep looking good for several days. But no polish is better than chipped polish!  
The way you care for your hands and nails speaks volumes about the way you care for yourself. 
7 Take care of your clothes

Good grooming depends upon your clothes looking clean and neatly pressed.
They don't have to be expensive but they should always look in good repair. Don't wear anything that has loose threads or buttons, hems that are coming down or anything that is out of shape, stained or discolored.
Ensure that your clothes are appropriate for the occasion - nothing overtly revealing or sexy should be worn for the workplace. Low necks, short skirts, see-through fabrics will create the wrong impression.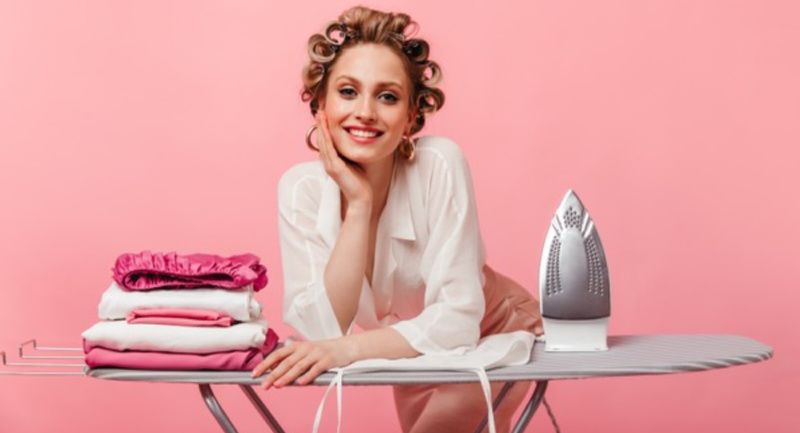 8 Keep shoes and bag looking good

How to look polished by taking care of your accessories.
Clean your shoes. Scuff marks or shoes that are down at heel downscale your look quicker than anything else. Buy good shoes for comfort and healthy feet.
A classic leather bag is an investment too. Accessories are an important part of your overall look, buy the best you can afford and keep them looking good.
9 Check in the mirror!
Always check your appearance in the mirror, back and front before you leave the house. Are you clean and tidy? Is your look appropriate for the day ahead? Are your clothes fitting you properly? Is it appropriate to have bare legs or should you be wearing hosiery?

Good grooming gives you confidence and if you know you're looking good you'll be feeling good too. So hold your head high - good posture will ensure that you have a presence, a charisma!
Keep a velcro clothes brush by the front door to quickly and effectively remove lint and hair from your shoulders before you leave the house.  A spare brush is handy to keep at work for on the spot grooming.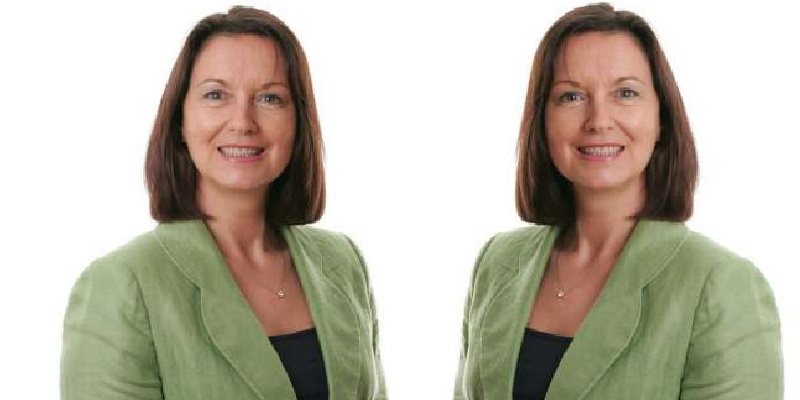 10 Keep your surroundings clean and neat too

People connect you with your surroundings so keep the space around you clean and tidy too. Your home, your car and your desk are all indications of who you are and how you think.
To an employer, a tidy desk means a tidy mind!
Homepage >> Good Grooming >> How to look polished