Holiday Wardrobe for a stress-free getaway!

Do you plan your holiday wardrobe or just pack the lot?
Most of us bring home items that we haven't worn proving that we pack far too much. Although everyone's packing list varies slightly from year to year, none of us really need to have a different outfit for every day.
If you plan your colors carefully you can choose garments that are interchangeable.
Most important of all, pack only items that you like and make you feel comfortable and you'll always look your best.
Decide on a color theme
The secret is to decide on a color theme that works for you and suits your natural coloring.
If you've had your colors analyzed you'll know your favorites already - if not, it's easy with Online Color Analysis to find your own best holiday colors.
Choose your best neutral, a light shade and one or two brights that work together.
Navy Holiday Capsule
Creating a NAVY holiday capsule is the most useful and practical choice for everyone.
No matter your coloring, this will work.
Navy and white (or ivory if you prefer) forms the perfect base allowing you to make it individual and quite unique as you add your own touches of color.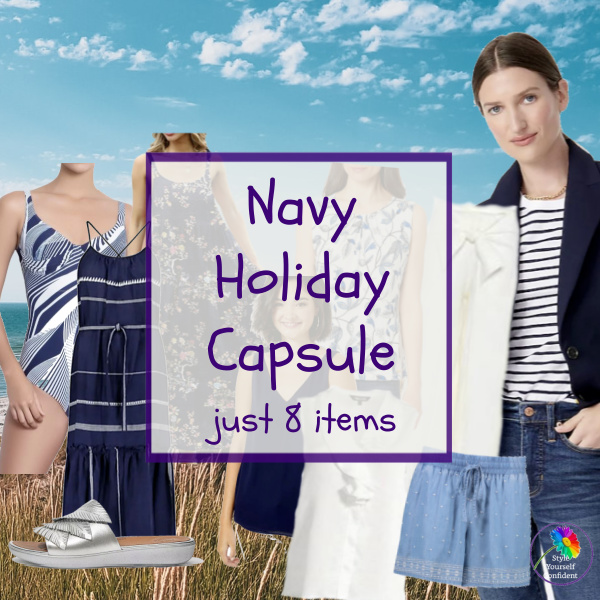 Find all articles relating to

Please share your COMMENTS
Homepage >> Summer Style tips >> Plan your Holiday Wardrobe