How to discover your Style!

How to discover your style? Amazingly, nature gives you all the clues to build your confidence and feel more stylish.
Identify the best colors, shapes and styles to flatter your face and figure and complement your personality. Whatever your age, shape or size it's important that you feel happy and comfortable.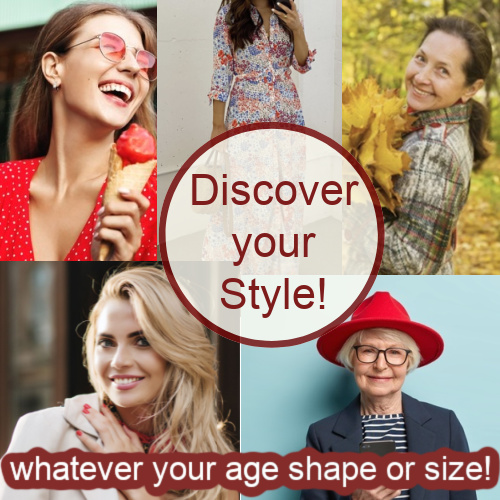 We're designed by Nature!
Nature has designed us all so cleverly that if you listen to your Body Talk you'll find all the messages you need to find discover your style and make the most of your face and figure. So if you ...
want to feel more confident and self assured
want to look and feel more at ease 
have a limited budget and need to make it work
then you're in the right place - READ ON! 
Nothing really to do with fashion!

Style has little or nothing to do with Fashion. Of course it's very nice to have up to date clothes but it's far more important to know how to dress to suit your own figure and personality. We're all unique individuals and what's right for one person is completely wrong for the next.

It's vital that you love the skin you're in otherwise you'll never feel good about yourself. So this is the way to discover yourself from the INSIDE OUT!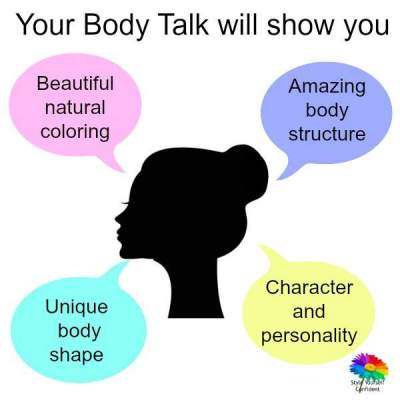 It's easy to discover your style with Body Talk! 
The fundamentals of fashion come and go but once you begin to listen to your body talk you'll find yourself in a position to make an informed decision.

Whatever your lifestyle and whatever your budget, you'll be able to spend your hard earned money only on the items that do you justice!

There's lots more on the website to help you discover your style and the information will last you a lifetime! I found a confidence that works for me and my lifestyle. YOU can too!
Find just the information you want...

Take just the information you want - identify where exactly you need that 'bite' of confidence.
If you don't easily see what you want, use the Sitemap or Search box at the top of each page to find specific information or a subject you're interested in. 

We can all be a bit complacent sometimes, and we forget to value ourselves. Streamline your grooming routine, try a new color or style, a different shade of makeup - a change keeps you looking and feeling good. 
Share and enjoy all the information and experience I've accumulated over the years, use and enjoy it to the full. As always, TAKE what works for you and REJECT what doesn't!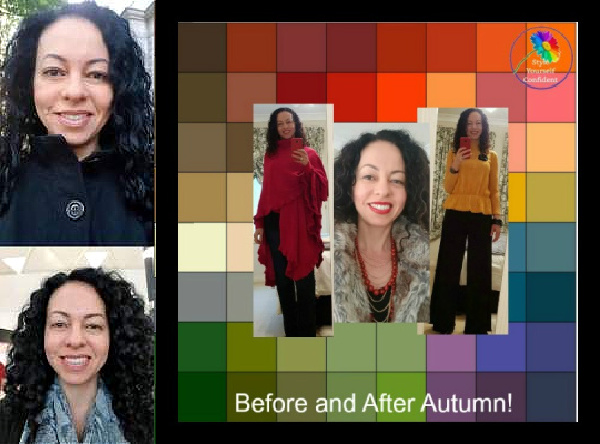 How Christina found the colors and shapes that worked for her lifestyle
But if you want a Color Makeover...

Although all the information you need is on this website, it can sometimes be difficult to be objective. So if you need help on the way, I offer a professional Color Analysis to get you going.  
Allow 'Your Style' to visit you!
The latest features on Color Analysis, Body Shape and Style to your Inbox, twice monthly.
Plus a Free copy of my book 'Shortcut to Style', it works for you, whatever your age shape or size! 
Pamela x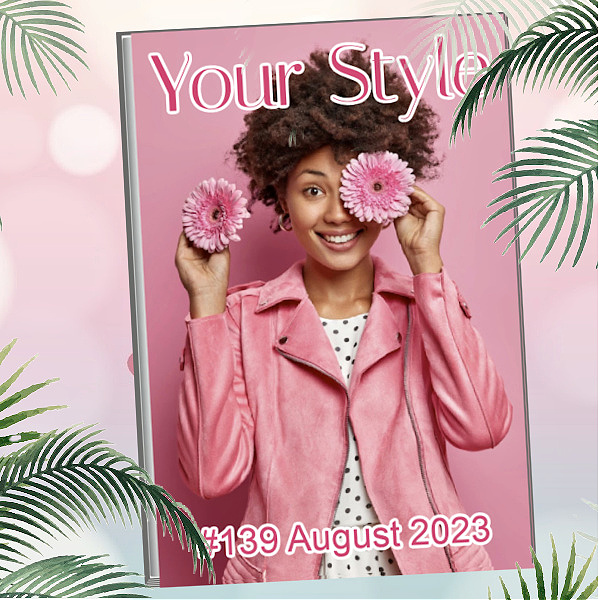 Sitemap or locate all features relating to...
Homepage >> What is Style? >> How to discover your style