Casual to Party!

After what seems a lifetime, we're beginning to edge from casual to party time once again! Undoubtedly, Holiday celebrations will be downplayed again this year as we appreciate being together far more than wearing a new dress! 
But whether you're celebrating at home, visiting family or just meeting friends straight from the office, it's easy to crank up your style a notch with just a few simple changes or accessories.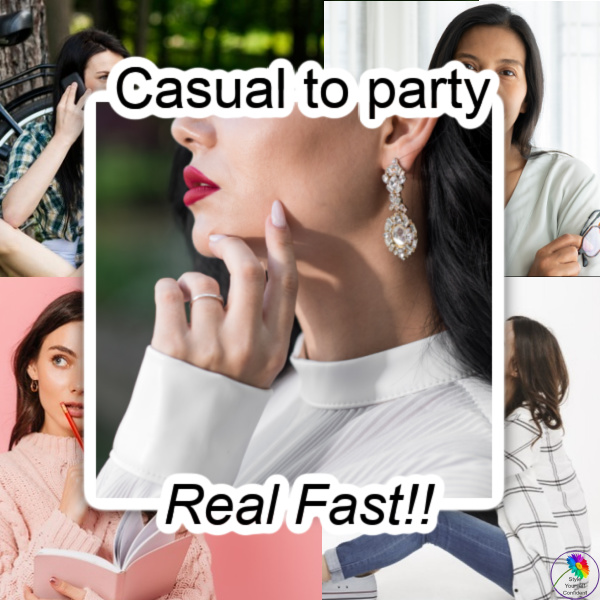 Casual to Party - Plain to fancy - real fast!

1 Straight from the day job

Everyone needs a simple classic dress. It doesn't have to be black, of course, any solid color that suits you will do the trick. 

Wear a jacket or cardigan to the office or your home workdesk and you're totally appropriate. Come 6 o'clock off comes the jacket and you're casual to party in no time to celebrate with colleagues even if it's on Zoom! 
Add a glamorous scarf, glitzy necklace and/or earrings and you're ready to let your hair down - just a little!
2  Keeping it low-key

Your work-at-home uniform of pants or jeans hardly has to change when you're invited to a spontaneous drink with the neighbours or a girls night in.
Jeans, boots or metallic sneakers and a sweater that's softer and prettier than usual. Perhaps just a touch of sparkle. You don't have to try too hard when the bubbles are ready to pop!
3  Simple dinner party

Whether it's restaurant or a home-cooked dinner, you're facing friends across the table so keep the interest high. A silk blouse in a solid color oozes classic sophistication and looks rich and classy. Can't manage silk then choose a fabric that flows softly in white, ivory or one of your strongest accent colors. 
Add long drop earrings or a long pendant; even a beautiful belt. Choose gold or silver jewelry according to your taste.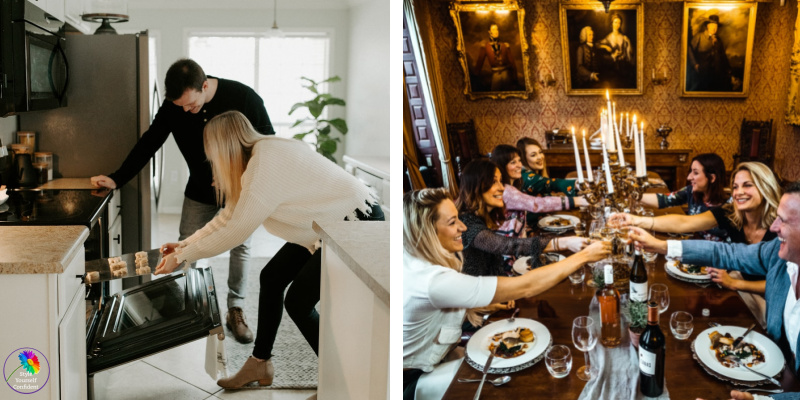 4  Family gathering

Whether you're a guest or you have the meal to organize, you need comfort and color. Perhaps you'll be curling up in front of the fire, joining in with board games or down on the floor with the children. Have a warm cardigan or jacket to hand for the after dinner walk!   
Leggings and a colorful tunic or a soft sweater with a touch of sparkle. Perhaps a sweater dress in a seasonal color with warm tights and comfy slippers. 
5  Accessories 

Accessories, Accessories, Accessories - changing from the classic pump at work (or errand-running) to a great pair of red or other bright jewel-toned shoe (or even leopard skin) is a great way to dress up an outfit.
This goes for scarves and belts too, a change of purses and you're casual to party in no time.
Whatever you do keep all your jewelry in proportion and follow style - that means if you elect to have a more demure necklace don't do chandelier earrings.
A layered necklace adds a modern touch without being over the top!
Allow 'Your Style' to visit you!
The latest features on Color Analysis, Body Shape and Style to your Inbox, twice monthly.
Plus a Free copy of my book 'Shortcut to Style', it works for you, whatever your age shape or size! 
Pamela x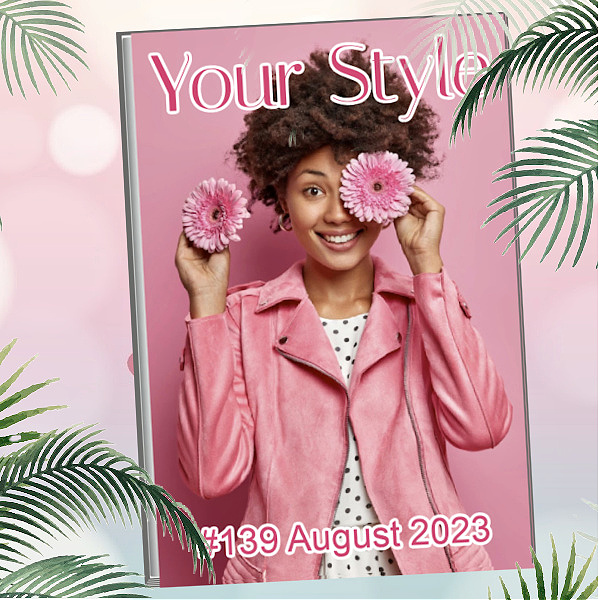 Sitemap or locate all features relating to...
Homepage >> Winter and Christmas Season >> Casual to party